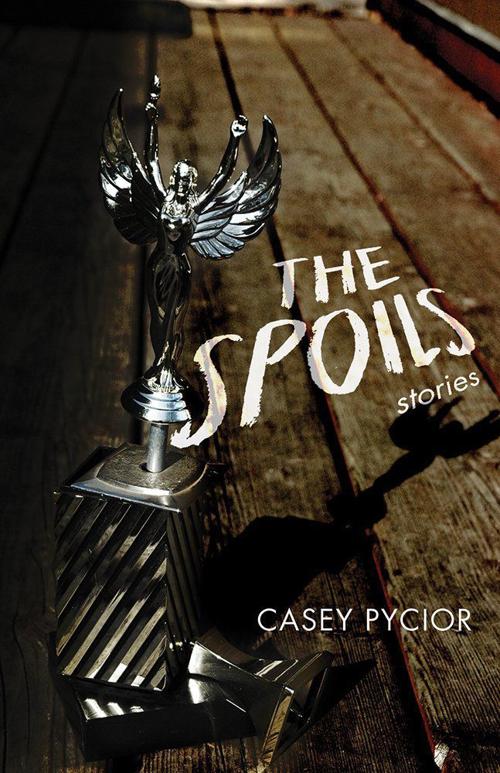 "The Spoils" by Casey Pycior, Northern Illinois University Press, 170 pages, $15.95 (paperback) 
In "Preservation," from Casey Pycior's collection, "The Spoils," a son tells his father that his favorite part of the steamboat museum they visited was the snag that sunk the steamboat: "… if the boat hadn't sunk, then there wouldn't be a museum, right? So it's like … the snag is the most important thing in the whole place." Such wisdom holds true for people as well as steamboat museums, and Pycior, who earned his doctorate in creative writing at the University of Nebraska-Lincoln, has created an intimate and impressive collection of snags.
The stories in "The Spoils" primarily concern Midwestern men, navigating imperfect relationships as husbands or fathers, searching for self-worth in their various careers, and struggling with grief, loneliness and masculinity. The protagonists are wide-ranging — drug-addled con-men, hitmen, recently divorced and replaced husbands, part-time fathers, and even a Washington Generals basketball player stuck in an infinite loop of losses to the Harlem Globetrotters. We glimpse these characters making decisions — both good and bad — and dealing with the consequences — mostly bad. Pycior reminds us with insight and empathy that while we are all broken in different ways, we are all broken.
The stories in "The Spoils" all hold up independently, but they are stronger as a collection. The characters in one story question the value of communal mourning, while the men in other stories struggle with the weight of loneliness and isolated grief. Different fathers deal with different failures, but the spoils are the same in all their wars. A disaster of a carpenter in the story "Disaster Carpenter" even pops up later in "Cashing In" to let a successful but possibly too-opportunistic entrepreneur know, through a call to an NPR program, that he doesn't see any difference in their situations. Neither should we.
The stories contain passing references to both the Drive-By Truckers and Tom Waits, which is certainly fitting for Pycior's tone and gritty lyricism. With the right melody and catchy guitar riff, The Spoils could easily work as an excellent album by either artist.
Andrew Willis is an attorney for Cline, Williams, Wright, Johnson & Oldfather, L.L.P, and a patron of the Nebraska Literary Heritage Association.