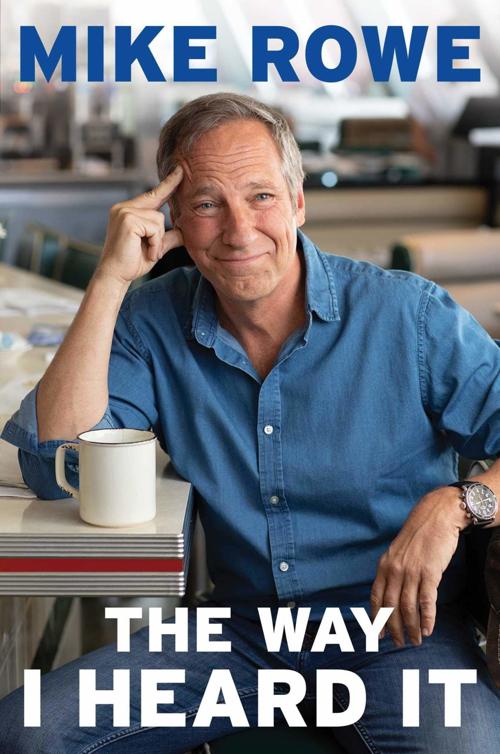 "The Way I Heard It" by Mike Rowe, Gallery Books, 254 pages, $28.
Mike Rowe is a television personality best known for his hit show, "Dirty Jobs", which often involved mucking about in sewers and pig barns. As a frequent guest on news and talk shows he has gained a reputation as a self-deprecating humorist exuding both genuine sincerity and common sense. His first book,"The Way I Heard It", is a brief memoir of his unique career pathway as well as a painless history lesson for readers who enjoy solving mysteries.
The book is an unabashed homage to legendary radio commentator Paul Harvey's "The Rest of the Story" segments. True historical stories are presented without identifying the subject until a "twist" ending results in a surprise for the reader. Rowe presents 35 of these tales with each followed by an appropriate vignette from his own past. This reviewer, whose mind has been cluttered by an embarrassing amount of pop trivia, could solve only eight of these puzzles prior to their denouements.
You have free articles remaining.
Even readers who recognize these stories from Rowe's podcasts will enjoy the book for its insights into the author's childhood and the light-hearted synopses of his bizarre jobs which included caretaking for a haunted house, singing in an opera company and selling random, useless gadgets to viewers in the wee hours of the morning.
After declaring bankruptcy during the early part of his career, Rowe persisted and his respect for hard work has made him the champion for those acquiring work-ethic technical skills through his mikeroweWorks Foundation.
Since each chapter stands alone and may be savored individually, the book lends itself to sporadic reading, perhaps next to the commode in recognition of some of Rowe's most notorious occupations. However, this method of enjoying the book may seem like eating only one M&M while sitting next to a full bowl. The reader will also feel impelled to Google a few of his best stories to "fact check" Rowe and will be hilariously rewarded.
In short, any reader wishing to spend a pleasant interlude with a witty, irreverent and grounded companion should try this book.
J. Kemper Campbell M.D. is a retired Lincoln ophthalmologist who thinks Mike Rowe's previous job experiences may have been the perfect preparation for a new career in politics.