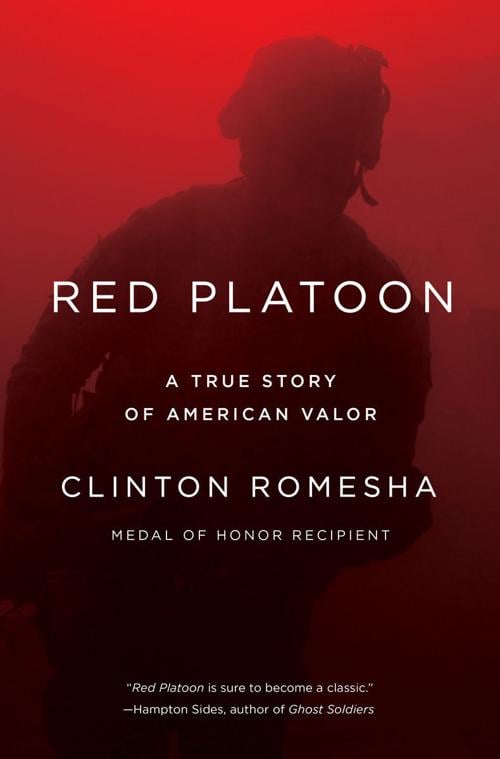 "Red Platoon" by Clinton Romesha, Dutton, 378 pages, $28
All wars since recorded history began have spawned memorable literature, both fictional and non-fictional. War exposes the most basic elements of human existence and life-and-death choices, which seldom occur in civilian life, are commonplace during the heat of battle.
"Red Platoon" by Medal of Honor recipient Clinton Romesha will probably prove to be the definitive literary contribution of the war in Afghanistan. The soldiers in this book are not members of elite special forces like those in "Lone Survivor," another popular Afghan book. Therefore these men are more accessible to the general reader and their stories even more compelling.
You have free articles remaining.
Sgt. Romesha obviously knew his men intimately and his depiction of their personal quirks, their strengths and weaknesses, and their love for one another form the basis of his story. Photos of each man involved remind the reader that this is not a work of fiction.
In October 2009 the remote and remarkably ill-conceived army combat outpost Keating on the Afghan/Pakistani border was attacked by a much larger, determined army of Taliban fighters. The 50 defenders of Keating, to which the 16-member Red platoon belonged, were nearly overrun and annihilated to a man. The book is a minute-by-minute and inch-by-inch record of this desperate conflict.
Certainly there is also a "shock and awe" element to this story with support effort and coordination of Apache helicopters, B-1 bombers and drone Predators from thousands of miles away instrumental in avoiding total disaster. Nevertheless, Romesha's tale never falters in its emphasis on the true focus of the battle's success, which belongs to the few outgunned men inside the wire at Keating.
This is a difficult book to read since the author's descriptions of the soldiers involved, including one from Chambers, Nebraska, cause the reader to become emotionally involved in the outcome. His portrayal of the hellish conditions endured and his graphic anatomic delineation of their maiming and fatal wounds are recorded with no attempt to avoid absolute realism. His desire not to make these common soldiers unnecessarily heroic only enhances the valor displayed by these representative Americans.
All great war literature must in the end become anti-war literature as the horrific effects caused to the participants lives by involvement in these encounters become obvious. This true account certainly qualifies. The book should be required reading for any young person contemplating enlistment in our volunteer army. It is even more important that any politician with the power to send soldiers into harms' way also read this book.
J. Kemper Campbell, M.D., is a retired Lincoln ophthalmologist who was drafted and served six years in the army without ever leaving the borders of the United States.