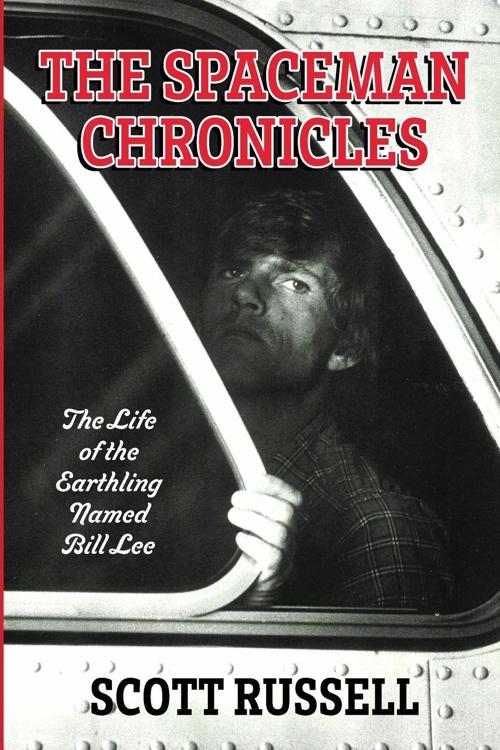 "The Spaceman Chronicles: The Life of the Earthling Named Bill Lee" by Scott Russell, Stillwater River Publications, 420 pages, $ 24.99.
"The Spaceman Chronicles" is a (sort of) biography of former Boston Red Sox pitcher, Bill Lee. The controversial lefty has allegedly been given a lifetime ban, permanently barring him from any further association with Major League Baseball, for the various transgressions chronicled in the book. Scott Russell, who also uses the pseudonym Kilgore Trout featured in Kurt Vonnegut novels, is a long- time friend of Lee. He portrays the hurler as a combination of Forrest Gump and Kevin Bacon.
Indeed, the list of noted and obscure individuals linked to Lee, who is now 73, includes heiress Patty Hearst, comedian and civil rights activist Dick Gregory, and actors Alan Ladd and Woody Harrelson (whose father may have assassinated President John F. Kennedy). Lee was also a locksmith for Bob Dylan and Howard Hughes, attended Chinese premier Zhou Enlai's funeral and hung out with the real "Big Lebowski" dude.
Author Russell, who is both a baseball statistician and novelist, living in Massachusetts, has arranged his book into a series of disjointed anecdotes which might be spun by a master raconteur while sharing numerous pitchers of lager at the local pub. Each of his stories are intriguing, some are even believable.
The statistics of Lee's baseball career are, however, verifiable. He was a genuine "Yankee killer" with a lifetime record of 12-5 in 38 appearances against the pinstripes. He also started, finished, and won the longest complete game in major league history (six hours and 26 minutes with a rain delay). In 2018 he became the oldest pitcher to start and win a professional baseball game while playing in Alaska. And, finally, he is the only baseball player to be immortalized by a Warren Zevon song.
Readers willing to disappear into a book containing 119 chapters will experience the perfect respite from the pandemic since each of the chapters may be enjoyed episodically when boredom arises.
Although beguiling, the book is hardly a perfect literary work. Readers should be forewarned that the language is appropriate to the aforementioned bar-room conversation or the average baseball locker room (the late Tom Lasorda would be impressed). Russell tends to repeat himself endlessly and misidentifies "Cool Hand Luke" character actor Strother Martin as Martin Strother. And be sure to skip chapter 69, a 10-page digression consisting of Casey Stengel's obtuse testimony to a Senate subcommittee.
Certainly, this book will complete the "gerbilization" of the late Don Zimmer, Red Sox manager during the fateful 1978 season when the middle name of the weak-hitting Yankee shortstop, Bucky Dent, was forever changed. That fact alone should impel any Red Sox follower to seek out this tome. And what Nebraskan can resist a book in which chapter one begins at Rosenblatt Stadium in Omaha?
J. Kemper Campbell, M.D., is a retired Lincoln ophthalmologist who was once certified as "Nebraska's greatest Red Sox fan" by 1986's notoriously vilified first baseman, the late Bill Buckner.