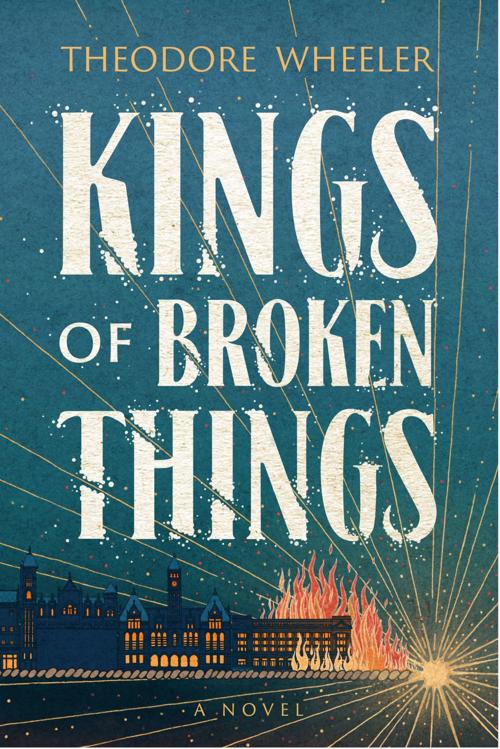 "King of Broken Things" by Theodore Wheeler, Little A, 336 pages, $24.95
Consider Theodore Wheeler. An Omaha author whose first novel, "Kings of Broken Things" (due out Aug. 1) tackles the infamous Omaha race riots of 1919. Weaving fictional characters with historical facts, Wheeler builds tension until his story snaps like the South Omaha working class whites who lynch Willie Brown for a crime he may or may not have committed.
Consider Omaha, 1919. Post-World War I uncertainty and heightened racial conflict. Karel Miihlstein is an adolescent German finding meaning in a local baseball club. Jake Strauss moves to Omaha to escape his violent past and quickly gets mixed up with a local political and criminal enterprise. Tom Dennison's political machine has been usurped by Edward Smith's reform party, but Dennison will stop at nothing to regain power.
"Kings of Broken Things" is a subtly powerful novel that sneaks up on the reader. Only after the race riots and lynching of Willie Brown does the reader question the justice of the mob's earlier apprehension of a criminal known as The Cypriot.
Only after the kids discussed the race riots "like this was a football game with a rival team" does the reader understand Jake's earlier reaction to 1918 Cornhuskers/Notre Dame football game he attended: "The game ended in a 0-0 tie, and Jake couldn't figure what good the struggle did either squad. For hours they pushed and shoved and threw bombs downfield as hard as their might allowed. They punched and scratched and shouted and swore. Traded territory. Were injured. And for nothing. Not even one lousy point."
How could Karel and Jake and all the others compromise their consciences to be swept along with the mob? Perhaps the reader already knows; perhaps the reader is already subconsciously complicit.
Consider these damaged characters, a torched courthouse, and a dark stain on Omaha's history. Among these broken things, Wheeler is crowned royalty.
Andrew Willis is an attorney for Cline, Williams, Wright, Johnson & Oldfather, L.L.P, and a patron of the Nebraska Literary Heritage Association.