Nebraska has 93 counties. In the next few years, Matt Mason plans on having a poetry event in each and every one of them.
Appointed a little more than a year ago, Mason is the current Nebraska State Poet. Having already made a career of poetry performance and encouraging and developing poetic talent in Nebraska, Mason has spent the last 12 months appearing all over the state, carrying out his charge: advocating for poetry throughout Nebraska.
"My plan," Mason summed up, "is to bring poetry into as many communities around Nebraska as I can."
He started writing verse in high school in Nebraska, but it was in college and graduate school in California that he really "got some routines as a writer." He went on to publish poems in dozens of journals, two books of poetry (most recently: "The Baby That Ate Cincinnati") and seven chapbooks. He's won a Pushcart Prize, Nebraska Book Awards, and received numerous other honors.
Poetry, Mason was quick to note, serves a pretty practical purpose for him.
"As far as writing goes," he said, "it just helps me make sense of myself, make sense of the world. When you spend some time writing about an issue or a quote or a news story or a piece of artwork, you're really spending some good times with those thoughts and those emotions and figuring them out. Especially early on, it was a way to help me understand and get through the day better."
In 2018, Mason was nominated by Humanities Nebraska, Nebraska Arts Council and the Nebraska Libraries Commission. A panel of experts was also involved in providing a recommendation to the governor, who made the final appointment.
To be clear, Mason is not the State Poet Laureate. That honor was bestowed by the Nebraska Legislature around the neck of John G. Neihardt, in putative perpetuity ("laureate" steams from the Latin "laurus," or "wreath"). Nebraska governors have instead officially designated a "State Poet," starting with William Kloefkorn in 1982, who held the title until his death. Twyla Hansen took over and served as State Poet from 2013 until 2018, when Gov. Ricketts officially named Mason in November.
Suzanne Wise, executive director of the Nebraska Arts Council, said Mason was a perfect choice for State Poet.
"We were really pleased that Matt was nominated," Wise said, "because he brings so much energy to the position, and we feel he is absolutely the right person to spread the joy of poetry throughout the state. He works well with all age groups and brings in a fresh perspective."
In talking with Mason, a sort of Midwestern practicality—inherited, in some ways, from Hansen, or Kooser, or Kloefkorn—shines through. It's the same thread that can be traced in his writing. Mason is keenly aware of poetry's stuffy reputation as anything but demotic. He also understands how important the performative aspect of it is to changing that reputation. His approach to poetry, and to being State Poet, is to make poetry accessible and valuable for all.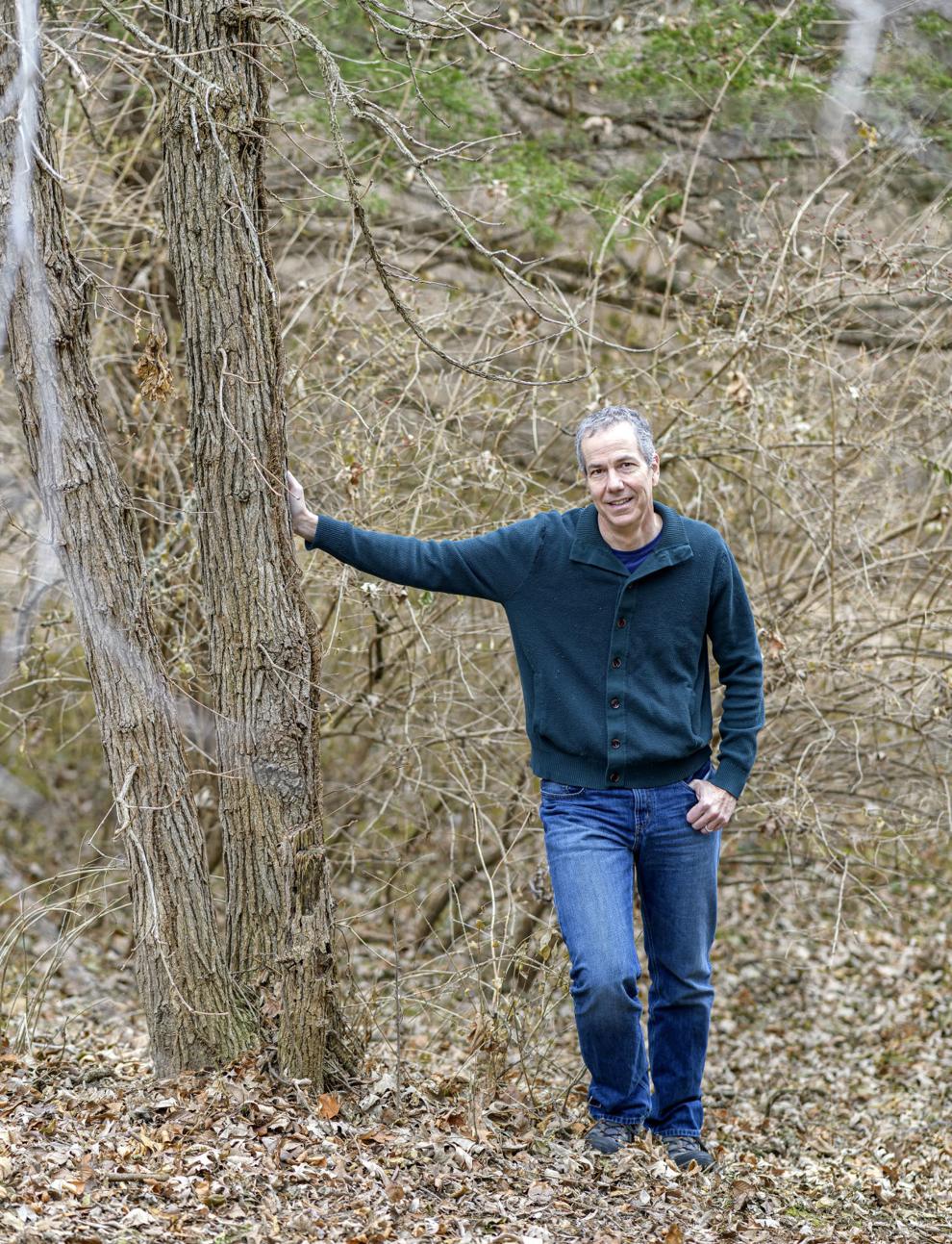 Wise echoed Mason's approach.
"People think of poetry as being archaic and somehow dusty," she said. "Poetry is so much more than that, and Matt is the right person to deliver that message."
Mason said being State Poet was "kind of a lifetime achievement award." He added that it recognized "the stuff I love doing."
It's true—Mason has long been hard at work trying to bring creative writing to all kinds of people in Nebraska. For nearly the last 10 years, much of his day-to-day time has been spent running the nonprofit Nebraska Writers Collective, which provides interactive, workshop-based programming on poetry and writing in a variety of settings.
One of those programs, Louder Than a Bomb, trains middle school and high school students in the art of performance poetry, ultimately culminating in a festival. Another program, Writers' Block, is a long-term creative writing program for incarcerated adults.
"It's amazing to see what happens in the communities," Mason said. "It's just been fantastic to be a part of it all."
Mason also edits PoetryMenu.com, which provides an updated listing of all poetry events in Nebraska.
These kinds of things—not necessarily glamorous, not always appreciated enough—are what really show Mason deserves the title of Nebraska State Poet.
His practical approach to poetry also seems fitting for the state and in line with previous State Poets.
One thing Mason admires in former U.S. Poet Laureate Ted Kooser, he said, is his ability "to use understandable language despite really deep and complicated things going on" in his poetry. He also noted that the poetry of Zedeka Poindexter (born in Omaha) and Sarah McKinstry-Brown (who is married to Mason) inspire him, as well.
During his inaugural speech in the Capitol, Mason read a few poems, among them "Clippings" and "Flipping Channels Between the Two Televised Football Games on a Sunday Afternoon," which, by virtue of their titles alone, should give you some sense of how Mason employs the Midwestern quotidian for poetic purpose. Another poem he read—which won a Pushcart Prize—"Notes For My Daughter Against Chasing Storms," contains one lapidary line that will stick in this writer's memory: "Tornadoes swing through like a kid playing hopscotch."
During his first year as Nebraska State Poet, Mason has already put on 129 events in 27 counties. As always, his focus has been on creating opportunities for writers—often the events feature poets who reside right in the county.
In her role with the Nebraska Arts Council, Wise receives updates on Mason's activities as State Poet. She was impressed with how much he had accomplished.
"He's like the Energizer bunny," Wise said.
Mason has been in the Sandhills, the Panhandle, and of course in Lincoln and Omaha. On his website, he recently posted that he keeps a map of Nebraska, tracking all the counties where he has put on a poetry presentation or held an event. He has appeared in all kinds of places—such as high schools and performing arts centers—and with his current pace, it seems likely he will meet his goal before long.
No matter where he is or what he is doing, it is obvious that Mason stays humble, and is still aware of the great poetic tradition in Nebraska.
"It's still a very strange thing to me," he said, talking about his appointment. "In my head, Bill Kloefkorn is the State Poet."