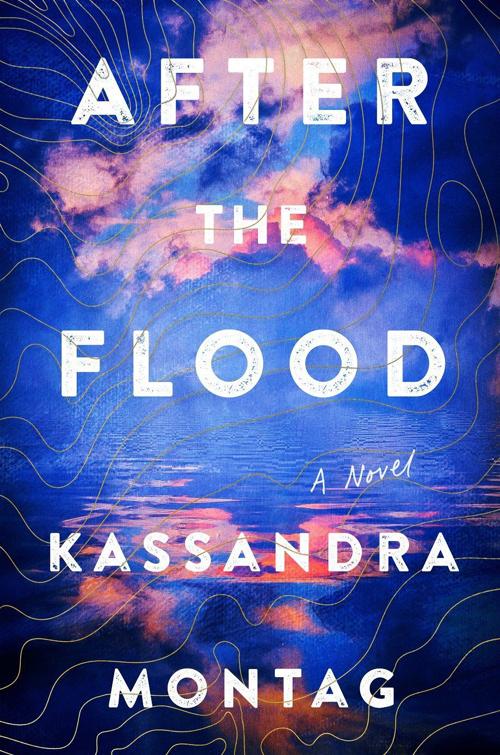 Kassandra Montag is looking out the window of the attic bedroom, a wave of water as big as a tsunami heading her way.
She has one hand on the window pane. Another on her belly.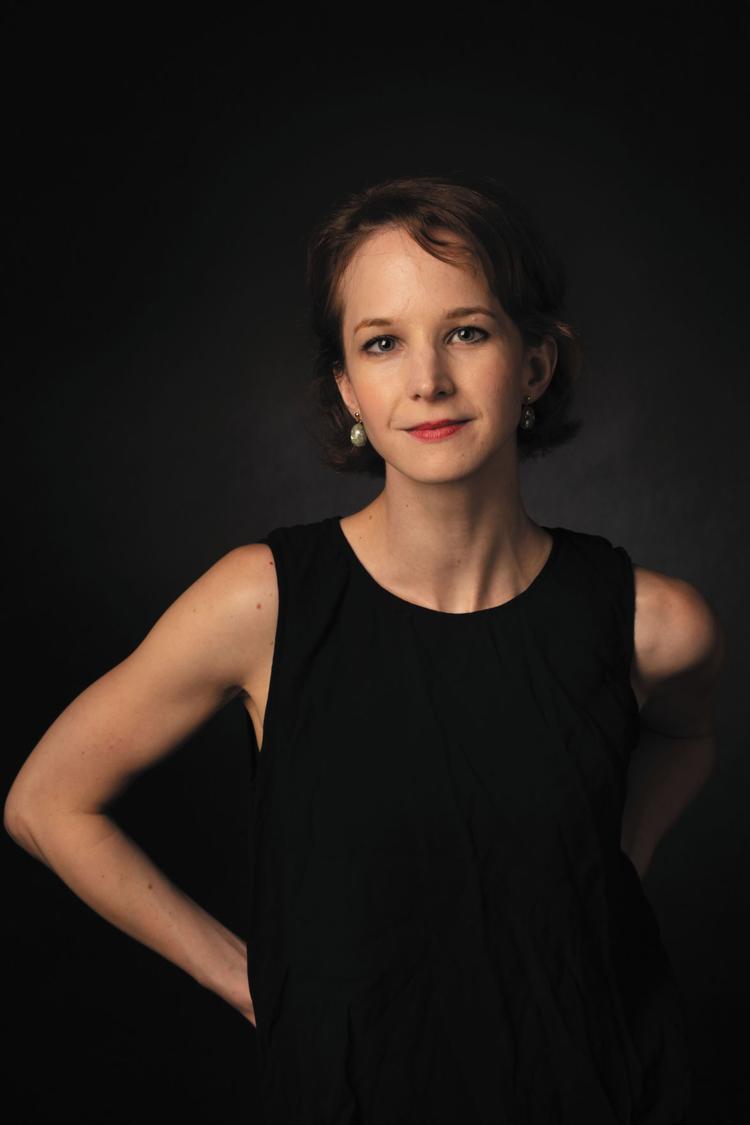 It's a dream that kept recurring during her first pregnancy. And during her waking hours, a dreamlike image kept intruding, too: A mother on a boat with her daughter.
Montag's first novel — "After the Flood " — debuted Tuesday. A 432-page saga that takes place in a climate-changed world, where cities have been swallowed by the sea and the earth's people live in mountaintop colonies or aboard boats.
It's a story that begins in Nebraska with a mother and daughter on a boat.
I talked to Montag on Wednesday morning — images of Hurricane Dorian's destruction making front-page news. Palm-lined roads in the Bahamas awash in water. A woman holding tight to her drenched dogs as the flood rose to her shoulders and over the windows of nearby homes.
The latest epic storm in an already climate-changed world.
The novelist will lead off the Nebraska Book Festival on Saturday morning at the Nebraska Union, 14th and R streets, talking about her dystopian novel and her writing journey.
"I was one of those kids who was very interested in writing at a very young age," she says. "I'd make my own books."
Montag is 32. She lives in Omaha now, but grew up on an acreage in Buffalo County. She played along the creek, built forts, a tomboy interested in adventure and faraway places.
When she won a contest at the library and could pick a subscription to a magazine of her choosing, she knew what she wanted: National Geographic.
She graduated from the University of Nebraska at Kearney, where she studied philosophy and English and was mentored by the poet Don Welch. ("He really changed my life.")
Over the next decade, she slowly moved from poetry to prose, publishing short stories and attempting a novel before carving out time in her busy life as a mom and freelance writer to begin "After the Flood."
She'd set her alarm for 5 a.m. and write until she heard Rainer, now 4, and Ansel, now nearly 3, begin to stir.
She wrote during their afternoon naps and pondered plot points while folding laundry and chasing after her boys.
You have free articles remaining.
"It was very difficult and very fruitful." (As if creating a world inhabited by strong women, rogue pirates, warring factions and outbreaks of the bubonic plague while tending a toddler and a baby wasn't enough, she also wrote for a now-defunct parenting website.)
Becoming a mom didn't dissuade her writing ambitions. It pushed her toward them. "It just reminded me of the passing of time and made me take stock of my life in a new way."
And climate change pushed her, too.
Before the boys were born, Montag and her husband, Andrew Baumgartner, lived in the Netherlands for a year.
"The Dutch know about flooding. In the fabric of their existence is this concern about water."
The experience made her ponder the reality of a warming planet: "In the near or distant future, perhaps everyone will be concerned with this danger. Every parent of my generation … wonders what are our children going to inherit? How will they live?"
That pregnancy dream — "a terrifying nightmare" — stayed with her when she sat down and began telling the story of a mother named Myra on a boat called "Bird" with her 7-year-old daughter Pearl, in search of a second daughter stolen away by her husband years earlier when the floodwaters came to their Nebraska town.
The post-apocalyptic novel took two years to finish and Montag sent a query letter and chapter off to an agent in New York, where it landed in a pile of query letters.
Something called the "slush pile," she says. A place where writing dreams languish and often are moved to the trash.
But someone at the agency liked what she'd offered and asked for a full manuscript.
She had an agent. And soon a publisher, William Morrow. The book has been translated into 17 languages and is being optioned for television.
Kirkus Reviews calls the book: "A fortifying affirmation of human endurance in the face of our dire climate prognosis."
The author agrees. She calls her book hopeful. ("How we hold onto hope when we are losing everything we hold dear.")
I ask her how she feels looking out at a real world that is burning and melting. How humanity can avoid ending up in her novel 100 years from now.
She calls herself hopeful.
"I lean towards hope, in part because hope motivates me. The more hope we have, the more we will be motivated to make changes, personally and politically."
She celebrated her book's publication Tuesday with a walk in the woods and champagne with her husband.
And then she went back to work — raising two sons and writing her next novel, a gothic murder mystery.