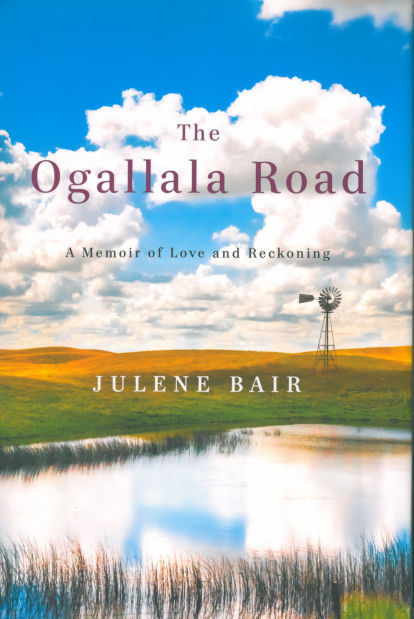 "The Ogallala Road: A Memoir of Love and Reckoning" by Julene Bair, Viking, 275 pages, $26.95.
In her second memoir, Julene Bair seeks to understand the source of her identity and her family's livelihood on the high plains: the Ogallala aquifer. The springs of this aquifer have nurtured Native American cultures and plentiful prairie ecosystems, but the aquifer is now diminishing due to agricultural use.
Though Bair draws on science and history in writing about the aquifer, "The Ogallala Road" is a personal story, saturated with memory and longing. Bair is torn between her family's tradition of being economically sensible, emotionally stoic and planted on their irrigated farm, and her own desire to experience freedom and pleasure by exploring what remains of wilder, drier landscapes -- especially deserts and prairies. Her joyful but conflicted relationship with a Kansas rancher -- whose conservative politics contrast with her environmentalism, feminism and experience as a single mother -- illuminates Bair's "divided self."
Even more compelling than Bair's candid search for love is the question of what will become of her family's farm after her father dies. Millions of gallons of the rapidly depleting aquifer fed the corn of that farm during Bair's life. Could it be any other way, she wonders? What power does she have to change it?
In the end, Bair bravely faces up to the "reckoning" at hand in her own life, even as the real reckoning looms large for all of us on the Plains. What will happen when the water runs dry? Like Bair, we are dependent on the Ogallala, and this memoir invites us to awareness and action. Whether you are looking for an emotional connection or an ecological truth, you will find that "The Ogallala Road" asks the right questions, the ones that can't be avoided any longer. Read it to know your own life in this place in a new way.
Aubrey Streit Krug is a Ph.D. student in English and Great Plains Studies at the University of Nebraska-Lincoln.