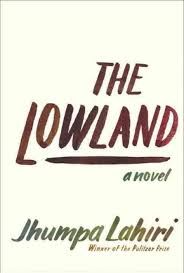 "The Lowland" by Jhumpa Lahiri, Knopf, 352 pages, $27.95
Brothers Subhash and Udayan grow up modest in Tollygunge, a neighborhood in Calcutta (now Kolkata), not long after Indian independence from Great Britain in 1947. Subhash "could have put everything belonging to him into a single grocery bag" and is introverted, subdued and reflective; his brother Udayan is rakish, independent and discontented. Their relationship is the ground upon which Jhumpa Lahiri's second novel, "The Lowland," is built.
Lahiri's debut short story collection, "Interpreter of Maladies," won a Pulitzer in 2000, and since then she has received a number of awards, including a National Book Award nomination this year for "The Lowland." Her characters, often Bengali immigrants in America, struggle with issues of identity, belonging, assimilation and alienation -- much of it openly drawn from the author's life.
You have free articles remaining.
Out of college, "the brothers were among so many others in their generation, overqualified and unemployed," and they end up embarking on different paths: Subhash ventures off to Rhode Island (where Lahiri once lived) to pursue a doctorate, while Udayan becomes enmeshed in the Maoist movement in their hometown. Udayan's political activities eventually get him killed by the authorities; and, in a strange twist, his death leads Subhash to take in his brother's pregnant wife, Gauri, as his own. In Calcutta, Subhash's mother ominously warns him that Gauri was "Udayan's wife" and that "she'll never love" him. But together the new couple head to America, where, for Subhash, the difference from India "was so extreme that he could not accommodate the two places together in his mind."
These events form only the beginning of the novel: The story ultimately takes us through nearly the entirety of Subhash's life as his relationship with Gauri evolves and as his daughter grows up to be more like Udayan than the man who raised her, Subhash.
This is certainly an ambitious undertaking, and although Lahiri's focus never seems to stray, the book — even with her lapidary prose — occasionally feels hollow. Michiko Kakutani has said that Lahiri's stories have "the hushed intimacy of chamber music," but sometimes "The Lowland" is too quiet to hear the characters, and sometimes Lahiri's symbolism -- such as the frequent reference to the lowland of the title -- is far too loud. None of these caveats quite spoils what is, however, a powerful and enjoyable book: Lahiri's attention to detail and her ability to craft devastating scenes redeem these peccadilloes.
Subhash, as he has grown old, "could not fathom the extremes of his life: coming from a city with so little space for humans, arriving in a place where there was still so much of it to spare." Indeed, "The Lowland" focuses on how we are sometimes too close to one another -- how we pool and pair, like the water in the lowland -- and sometimes how we are not nearly close enough.
Greg Walklin is an attorney and freelance writer.