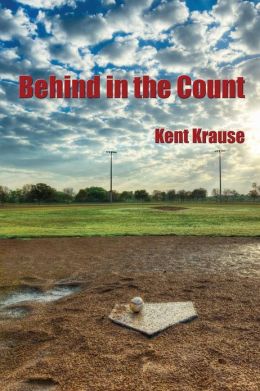 "Behind in the Count" by Kent Krause, Kodar Publishing, 232 pages, $12.95 paperback
The boys of summer are on the diamond, and local author Kent Krause is back on the bookshelves with his third sports-themed novel.
"Behind in the Count" follows the life of an aging major league pitcher who is trying to work his way back to the show. Zane Fischer has lost not only his roster spot, but his family. Injury, addiction and tragedy have taken their toll.
His one last chance brings the former Cy Young winner to the fictional Lincoln Giants, an independent minor league team in the Central States League that plays at Sherman Field.
Fischer has a lot to learn during that summer of 1998. He is introduced to Zesto and daVinci's and to the fickle nature of the knuckleball. He also gets a few lessons from the Giants' manager, who was his former major league teammate, and from his teenage daughter, who lives in Lincoln with Fischer's ex-wife.
Like Krause's previous books, "Behind in the Count" is a tale of redemption. The book has special appeal for fans of both baseball and of Lincoln. Though the plot is as slow as a manager's walk to the mound, hang in there; Krause saves some of his good stuff for the final chapters.
Cindy Conger is a freelance writer who lives in Lincoln.