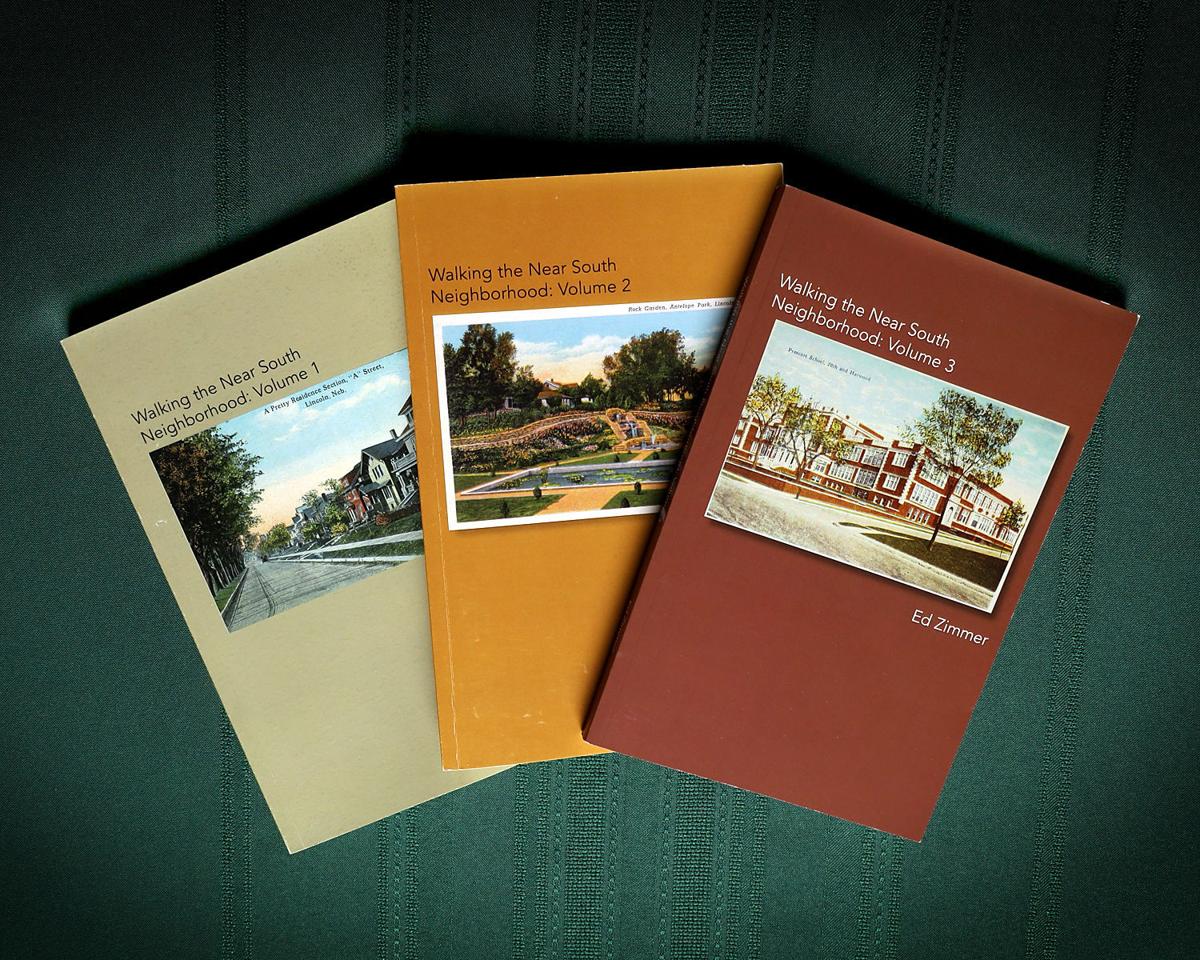 The third and final volume of the "new and improved" Near South Neighborhood walking tour is now available. The walking tour books, sponsored by the neighborhood association and authored by Dr. Ed Zimmer, Lincoln's recently retired historic preservation planner, comprise a thorough historical and architectural walking tour of the Near South Neighborhood.
Volume 1 of "Walking the Near South Neighborhood" contains two tours, entitled "Two Towers" and "Mount Emerald," each of which starts and ends at First-Plymouth Church, 20th and D streets.
Volume 2 focuses on the northeast and central portions of the neighborhood with tours entitled, "Lumbermen, Builders and Architects," and "The Garfield Business District and Its Environs."
The third and final updated volume explores the southeast quadrant of Franklin Heights, as well as the environs surrounding Prescott Elementary School.
The books are available at A Novel Idea Bookstore, 118 N. 14th St.; Francie & Finch, 130 S. 13th St.; and Barnes & Noble at SouthPointe, 27th and Pine Lake Road.
Books are also available directly from the neighborhood association for $10 each ($30 for the set of three). Purchasers may mail a check and designate which volume(s) they wish to purchase, along with their name, address, phone number and email address to Near South Neighborhood, P.O. Box 80143, Lincoln, NE 68501, and a neighborhood representative will make arrangements for delivery.
"These tour books make a great gift for any lover of Lincoln history and architecture," said Cathy Wilken, a member of the NSNA board. "As you read these books, you will recognize the names of important Near South residents like Bryan, Kimball, Pershing and many, many more. We invite everyone to come and walk our neighborhood—you're sure to find some very pleasant surprises!"