OMAHA — Some 60 guitars, basses and mandolins hang by wires from the Bemis Center for Contemporary Arts ceiling. Ethernet cables snake from the guitars to the floor, linking to a series of digital hubs.
The hubs are tied into a MIDI controller that is attached to a computer. The computer plays a series of compositions, triggering mechanical plectrums that play the acoustic instruments, the sounds bouncing around the space with each guitar, bass or mandolin registering a single note.
Welcome to "Soundtracks for the Present Future," a years-in-the-making art installation by Lincoln's Charley Friedman.
"This appeared in my sketchbook at least a decade ago as a piece involving mechanized guitars, as something that you'd be able to walk through," Friedman said. "The viewer would be more of a participant, which is an idea I've worked with ever since I started making artwork seriously.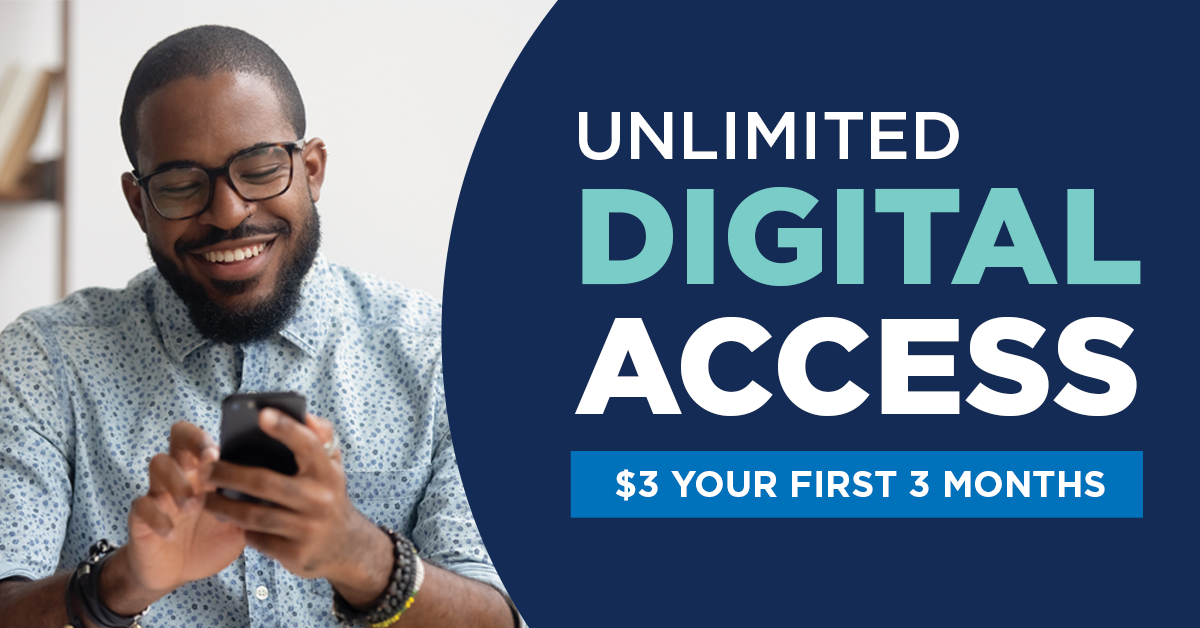 "The idea is that music enters into the body in a very direct way. And for humans, it's become a very powerful, emotive kind of substrata for expressing ... It's personal, it's individualized, but it also works on a macro level, on a community level. I wanted to explore that."
Not surprisingly, what's hanging in Bemis is far different than what Friedman initially envisioned.
At first, he thought each of the guitars would play a full chord. But that created a cacophony when Friedman and Luke Farritor, the project's software engineer, began putting the piece together in the artist's Lincoln studio.
It soon became clear that "Soundtracks" would work as a music reproduction system only if each instrument played a separate note. So enter the mandolins for the highs, basses for the lows and enough acoustic guitars to fill out the midrange of the system's 58 notes.
All those notes play at whatever volume naturally comes from each instrument. There is no amplification in the piece and no way to make one note sound louder or softer than another.
That lack of dynamics and uncontrolled resonance of each note make "Soundtracks" sound far different than guitars turned into a piano.
"From a keyboard perspective, it plays like a harpsichord," said pianist Paul Barnes, who worked on the creation of "Soundtracks," visiting the studio multiple times to play pieces on a keyboard attached to the system. "What's completely different for me is that Charley hung the guitars randomly. You simply never know where the next note is coming from. That's a really cool experience."
"Soundtracks" spans musical history from the 16th century to contemporary electronic music.
The latter can be heard in some of the works created for "Soundtracks" by Nebraska composers Nicholas Lemme, Greg Simon, Tom Larson, Dereck Higgins and Jay Carlson.
None of the pieces, however, are close to rock, the music most commonly associated with guitars.
"The music is essentially curated by me," Friedman said. "There has been an attempt to kind of enrich the palette of discovery, the playlist, by having certain elements put through. I don't want pastiche."
The final aural element of "Soundtracks" is that it is a site-specific installation. 
"It only sounds right when you play it here," Friedman said. "So it doesn't behave like a player piano. It doesn't behave like a piece of rock where you can go to a concert and hear an adapted version of it. It doesn't really adapt. And that's what makes it experiential."
Because it requires the audience to walk through and around the hanging instruments, "Soundtracks" becomes a performance art piece. It's also a work of visual art, combining and contrasting the wooden instruments with the cables, computer and electronics.
"I'm not interested in one particular thing," Friedman said. "For me, it's a piece of conceptual art and I'm dealing with many different elements at my disposal.
"So it is a sound piece. But it's a performance piece as well, in as much as the people who are viewing it are the performers. It's an instrument in the classical way. It's also an installation in that it has to be installed. And I'm very concerned about the visuals. Every single guitar is hung at a level to give back a certain kind of aesthetic exposure. The wires are important on the floor because they make kind of a drawing."
"Soundtracks for the Present Future" will be experienced in another fashion Thursday when Barnes, an internationally acclaimed pianist, plays a recital on the "instrument."
"I picked some familiar pieces so people could hear them in a completely different way," Barnes said. "There's a kind of unrequited joy that comes through when you play it. That's what Charley has created and what I hope to bring to the performance."
"Soundtracks for the Present Future" made its debut Saturday at Bemis, where it will be installed through Aug. 1. The installation will then travel to other venues, not yet announced.
40 pieces of public art in Lincoln
Torn Notebook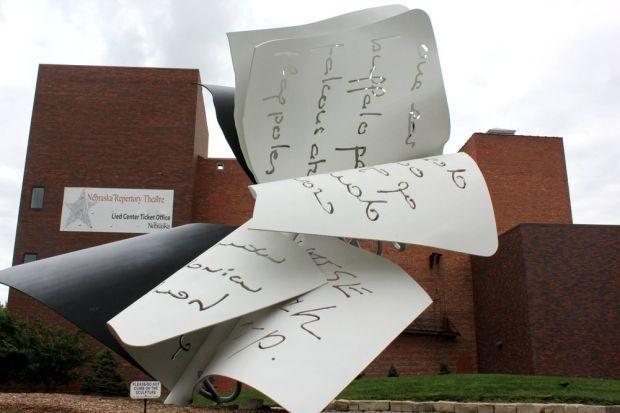 Reflection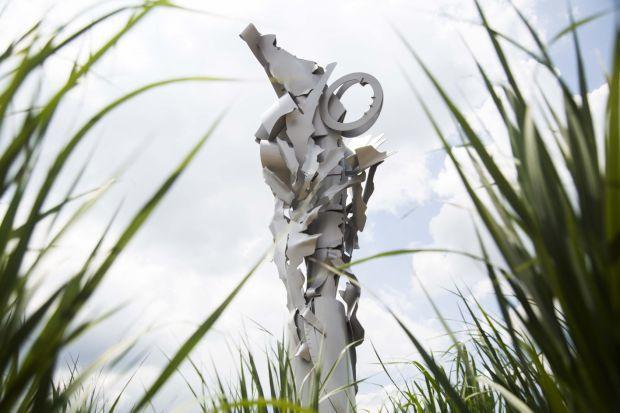 Old Glory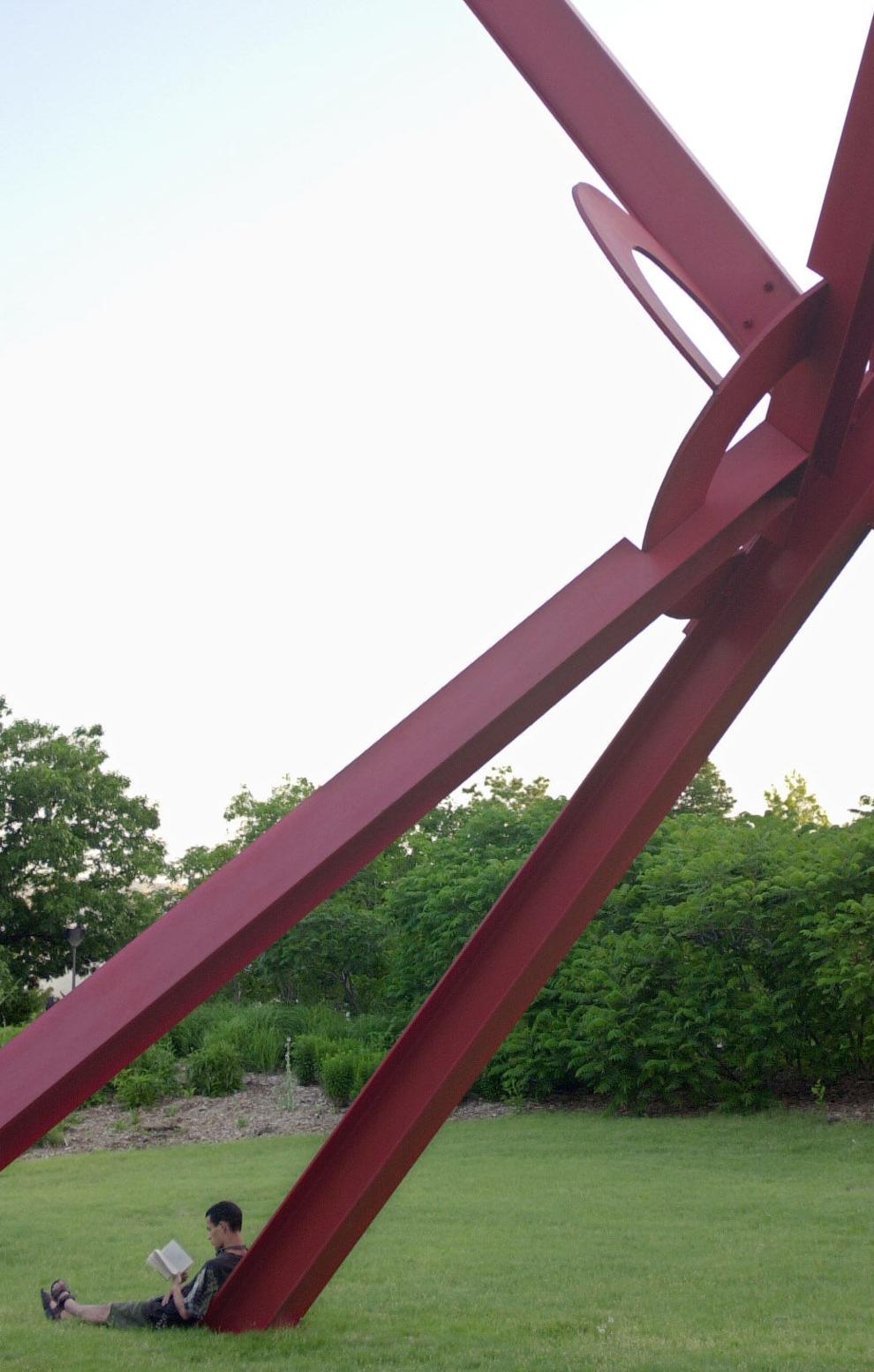 Pitch, Roll & Yaw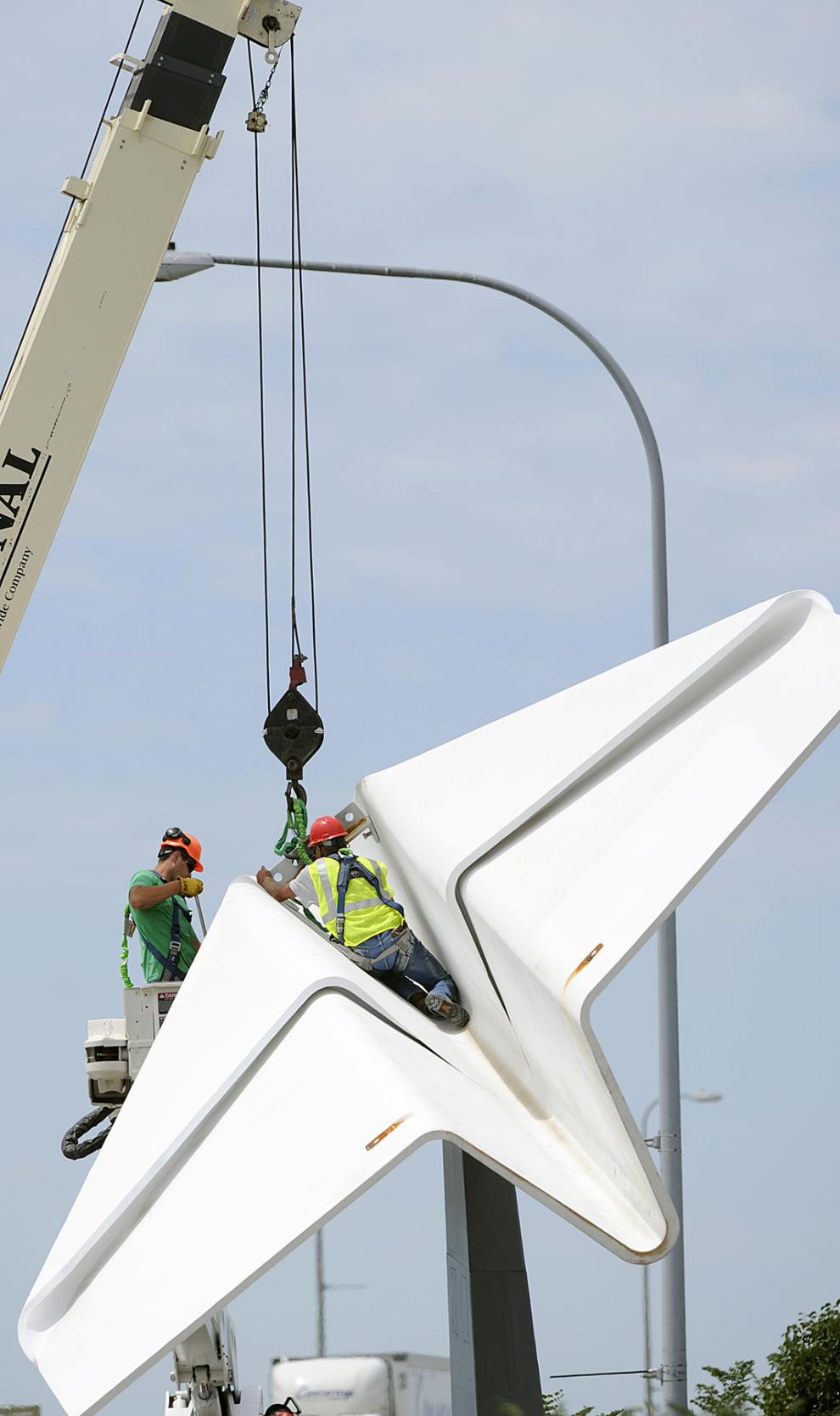 Watchful Citizen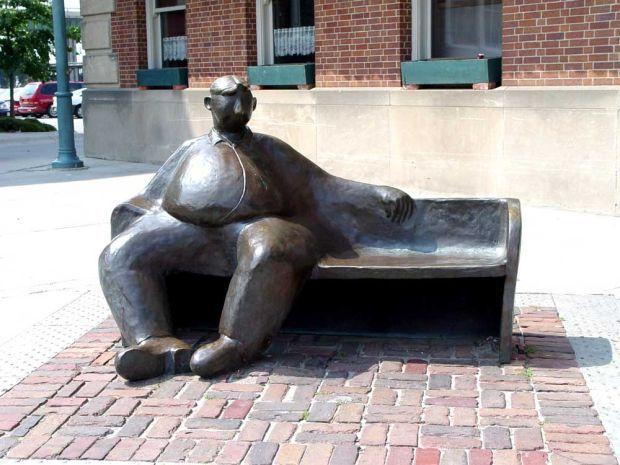 Mbera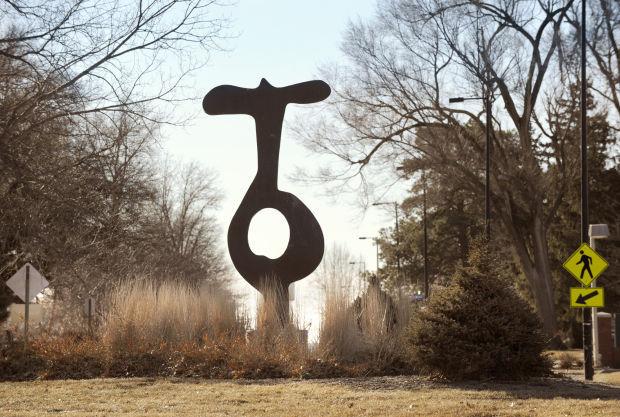 Gettysburg Lincoln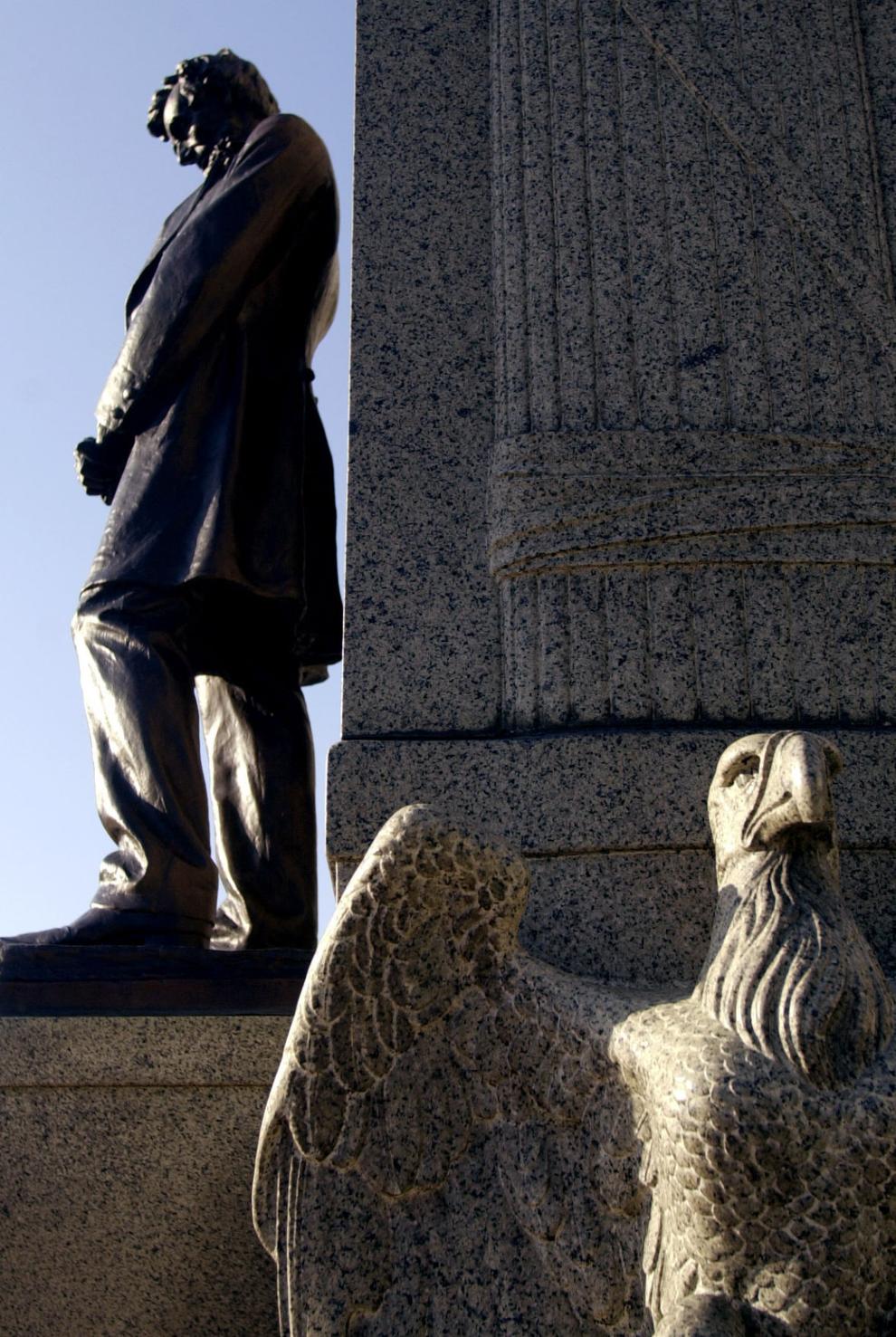 Clocktower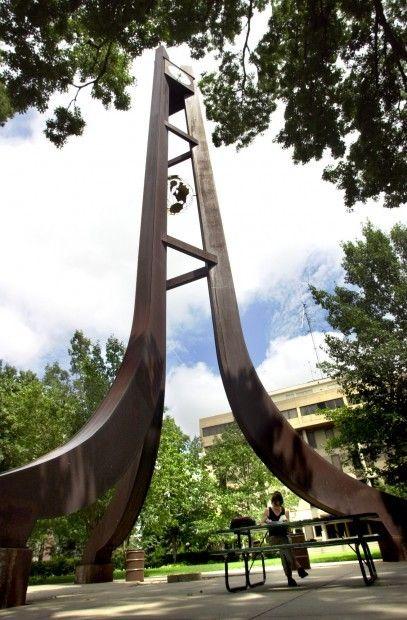 Rebekah at the Well
Sculpture of child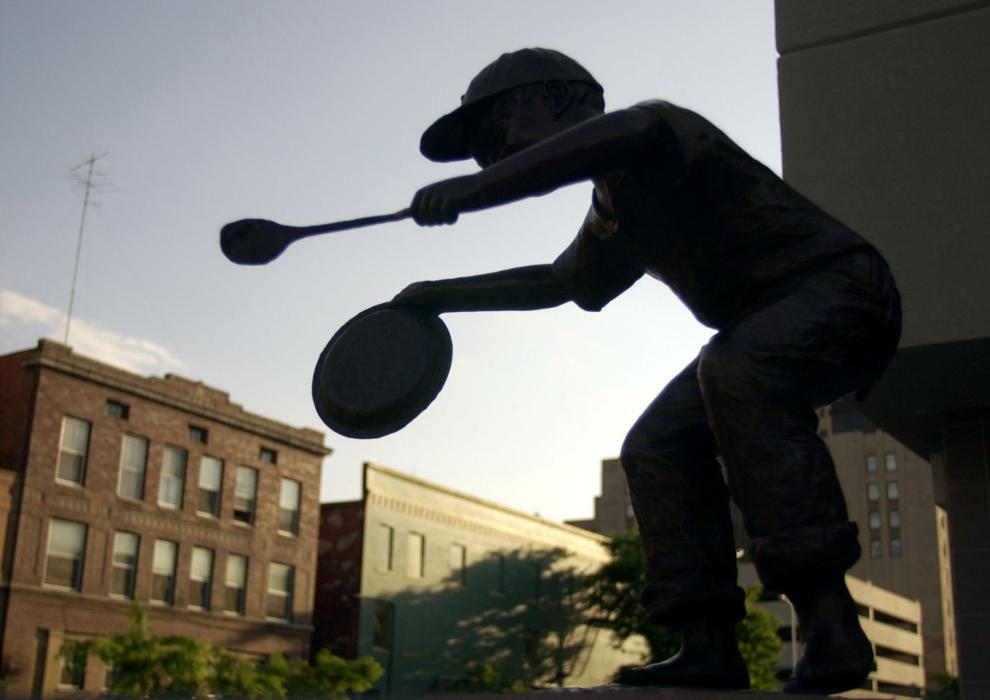 Groundwater Colossus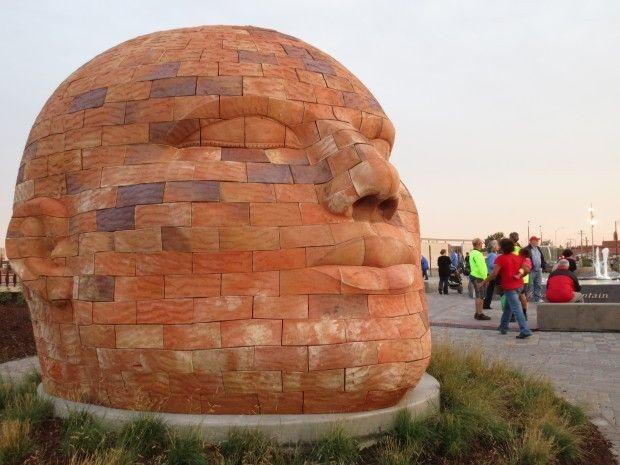 Ascent Tower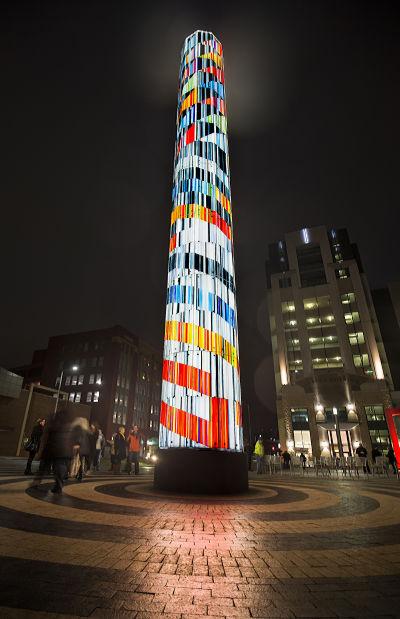 Tem and Ptah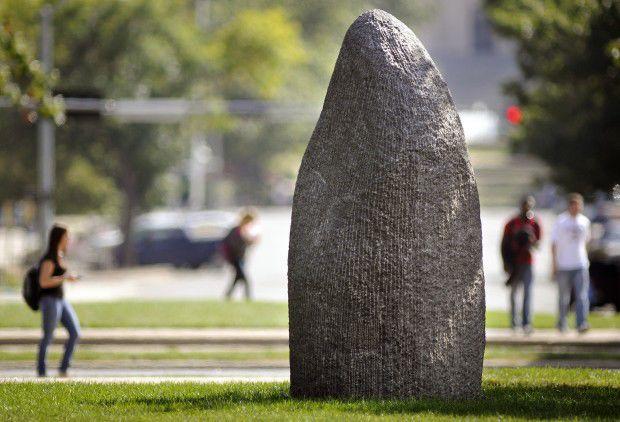 Acklie Fountain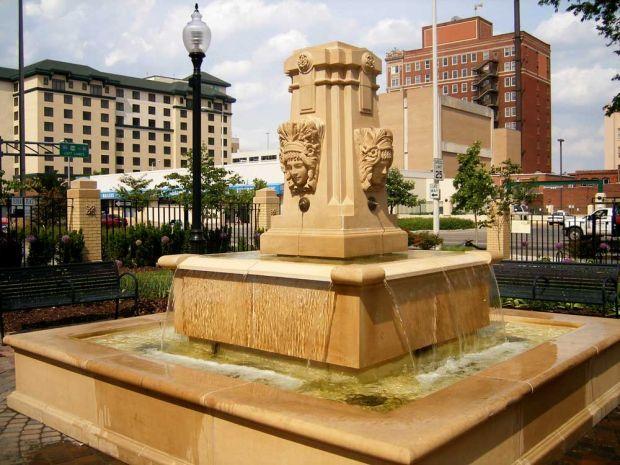 Iron Horse Legacy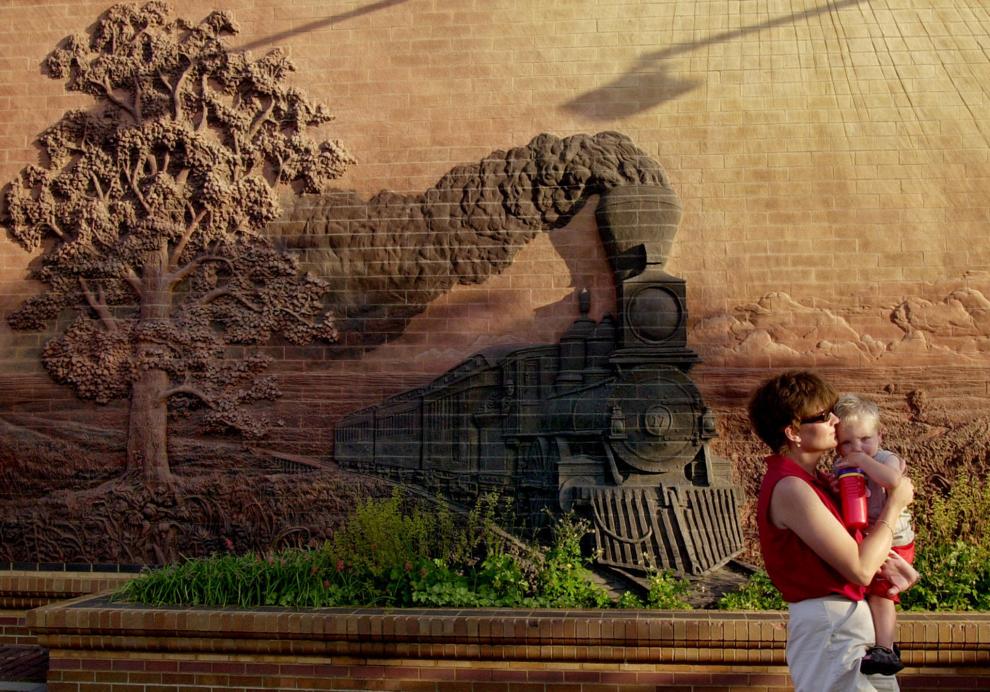 Floating Figure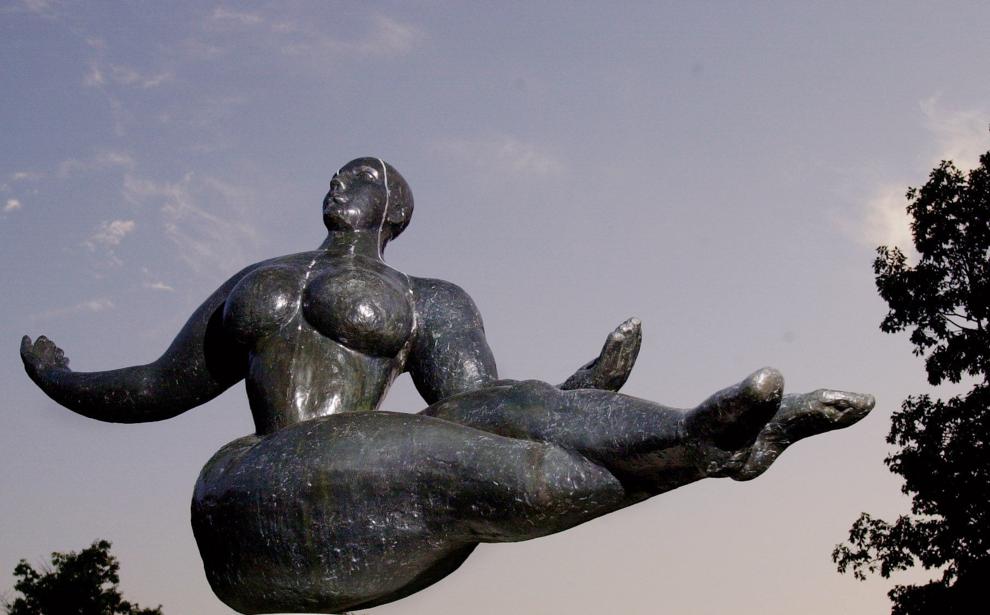 Vase with Five Flowers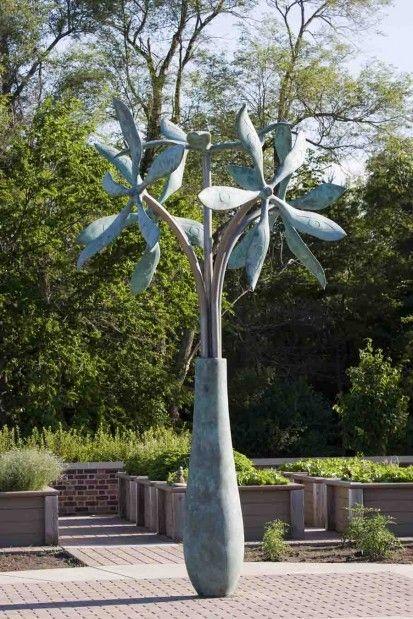 Bench
Doorways to Hope, Garden of Faith, Hope and Love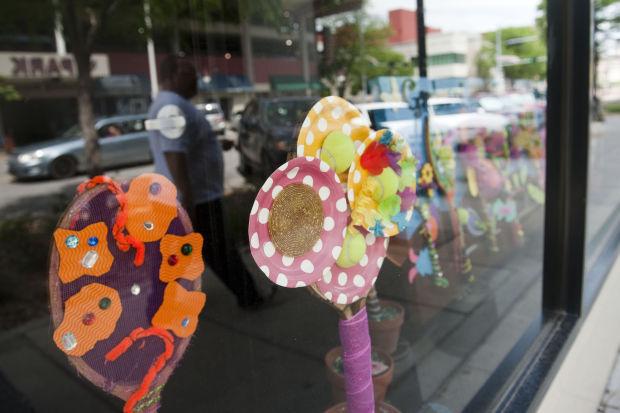 Illuminating Lincoln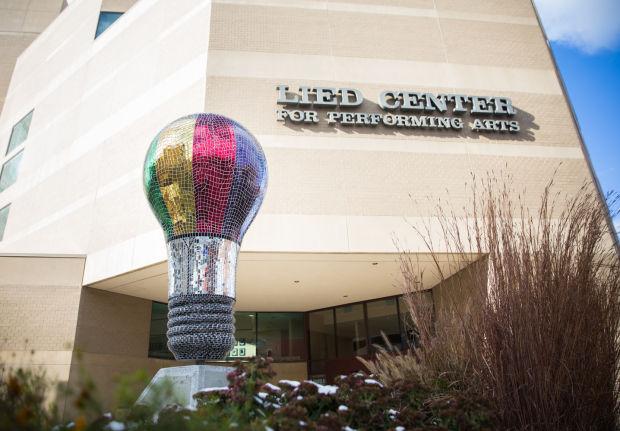 Bicycle
Star Art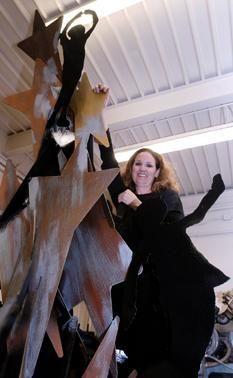 Snowplow art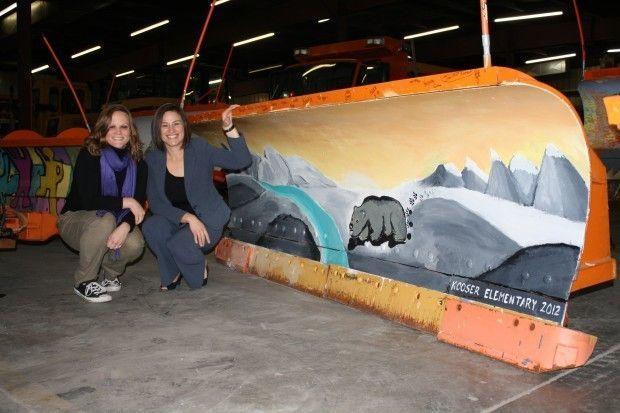 Look Ma, No Hands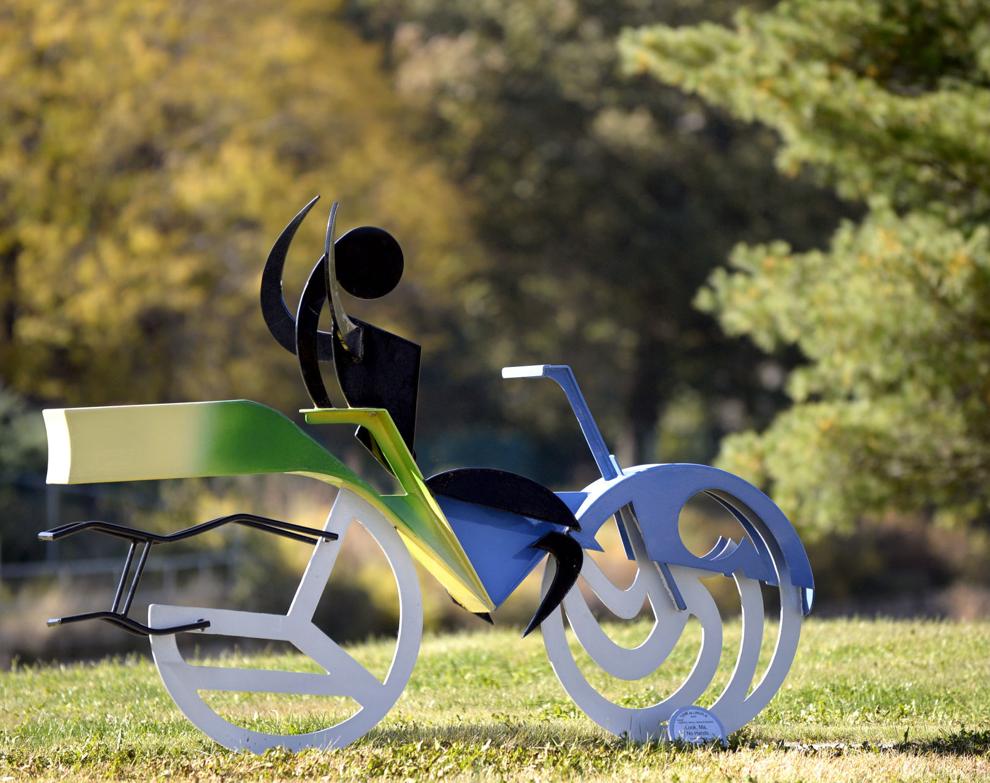 Noos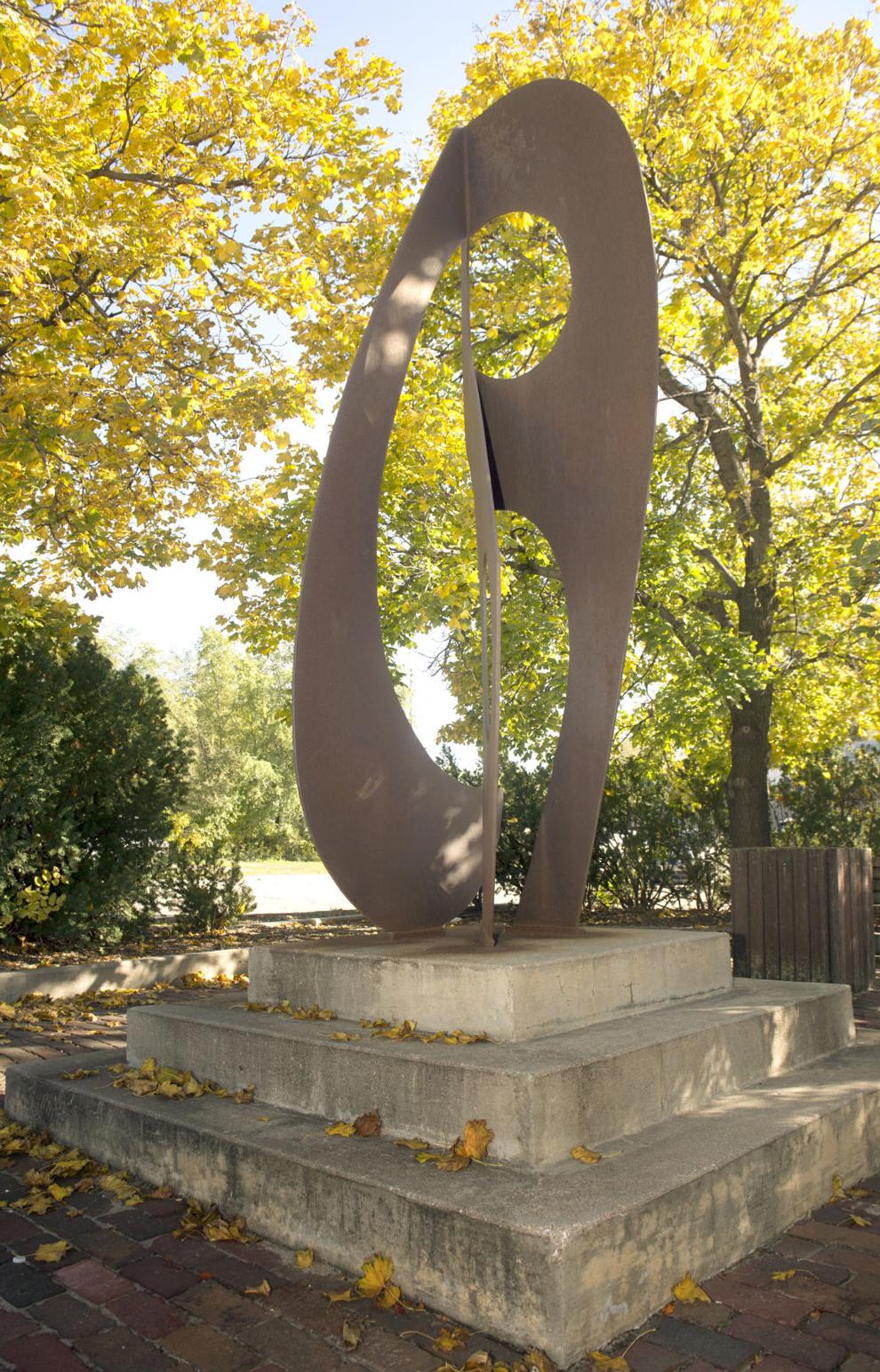 Jay Tschetter mural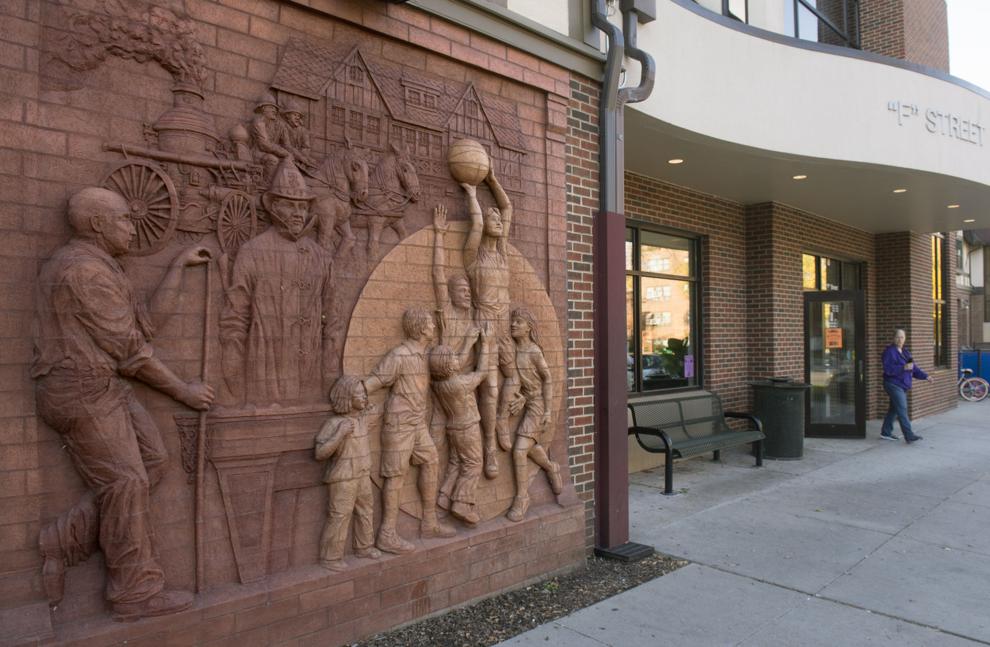 Mural on Kiechel building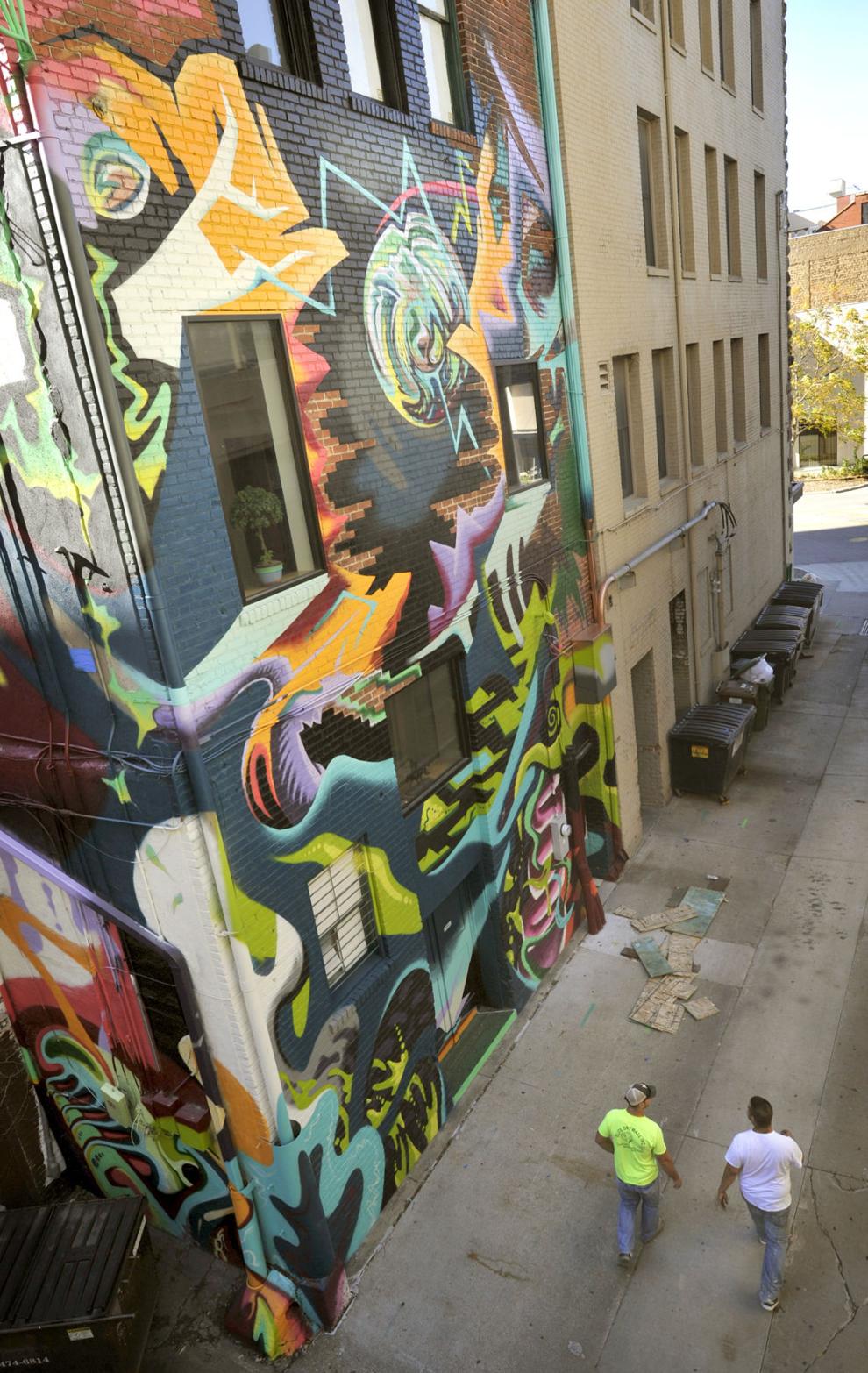 Solar Semaphore
Double Spinner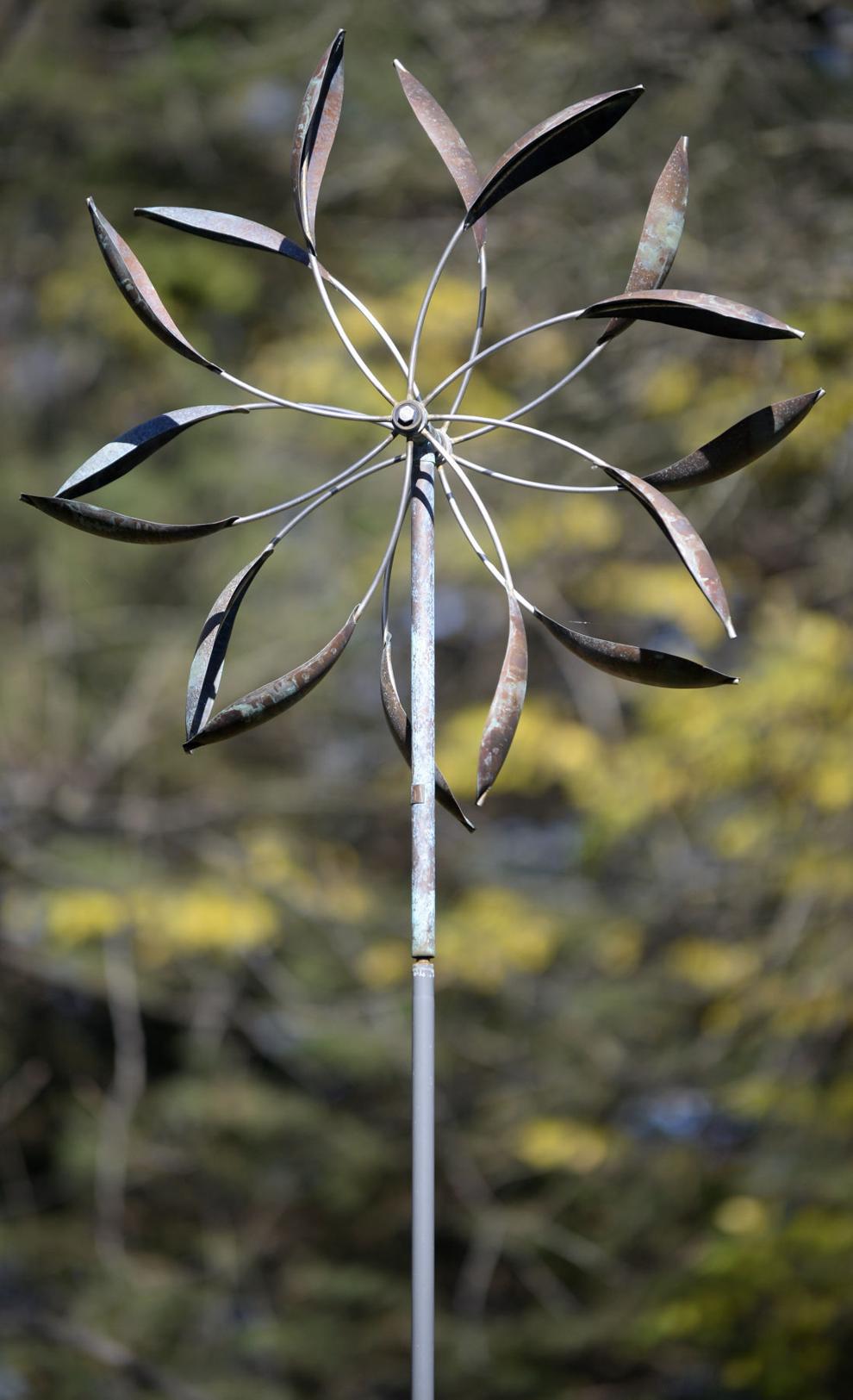 War and Victory sculpture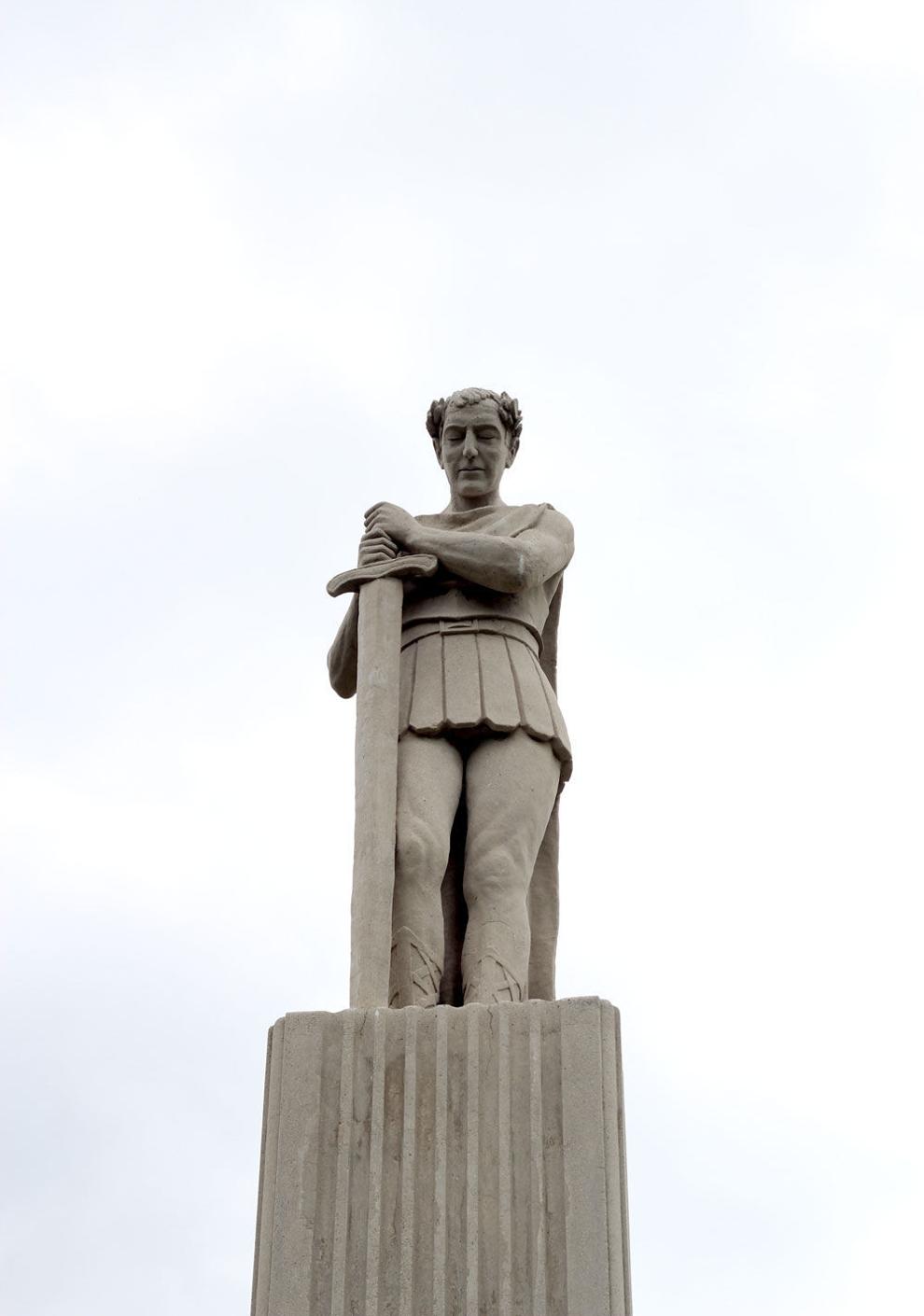 Candy Box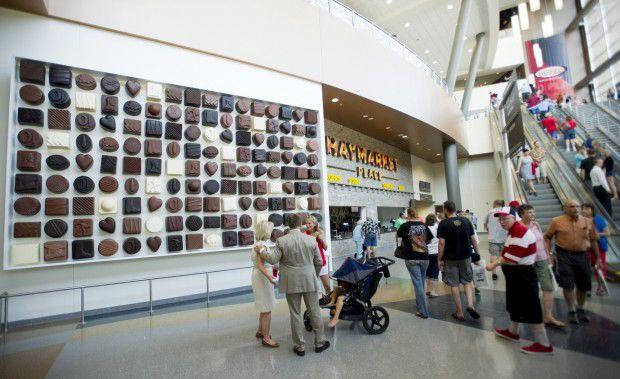 Mountain Monarch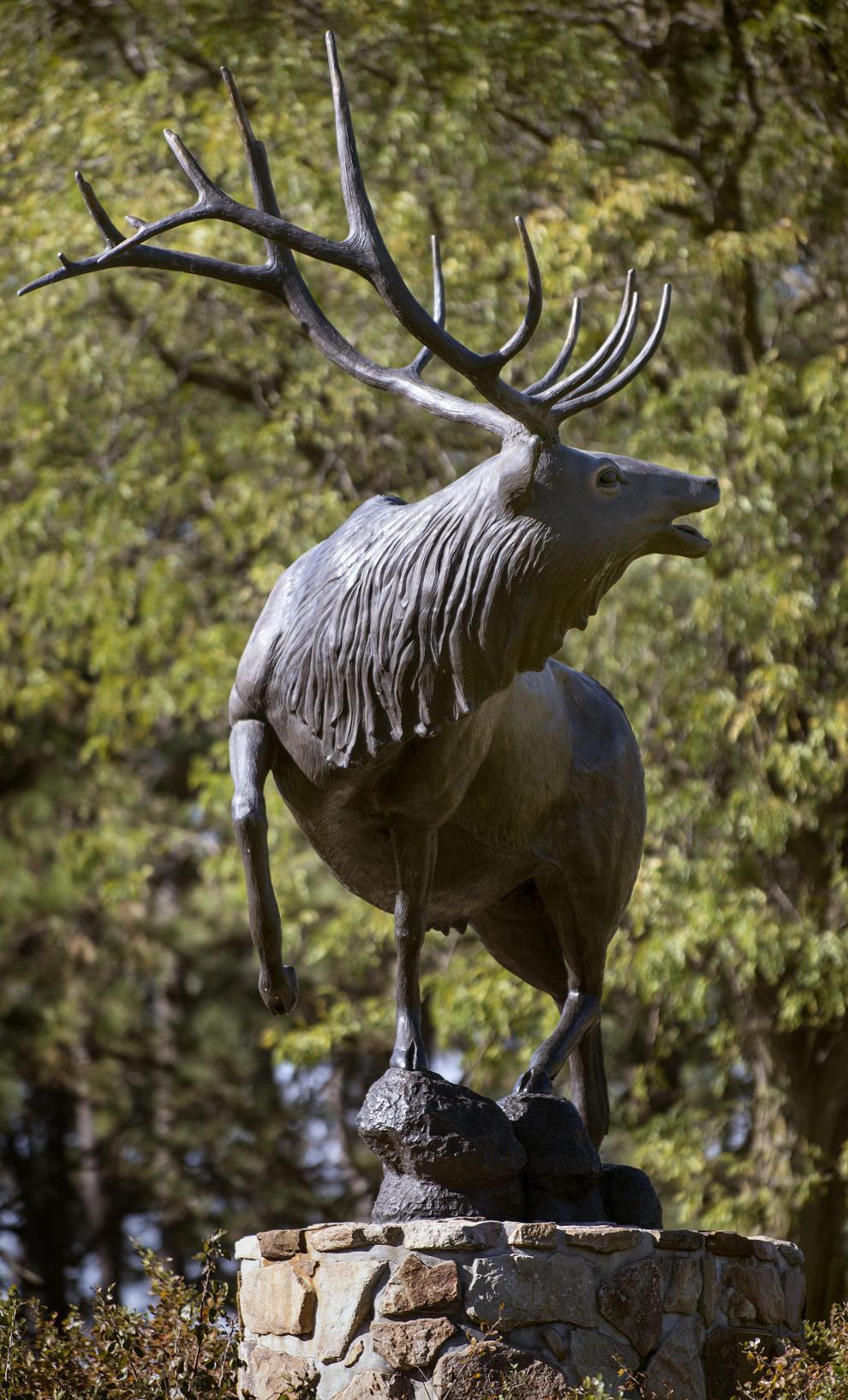 27th Street Hearth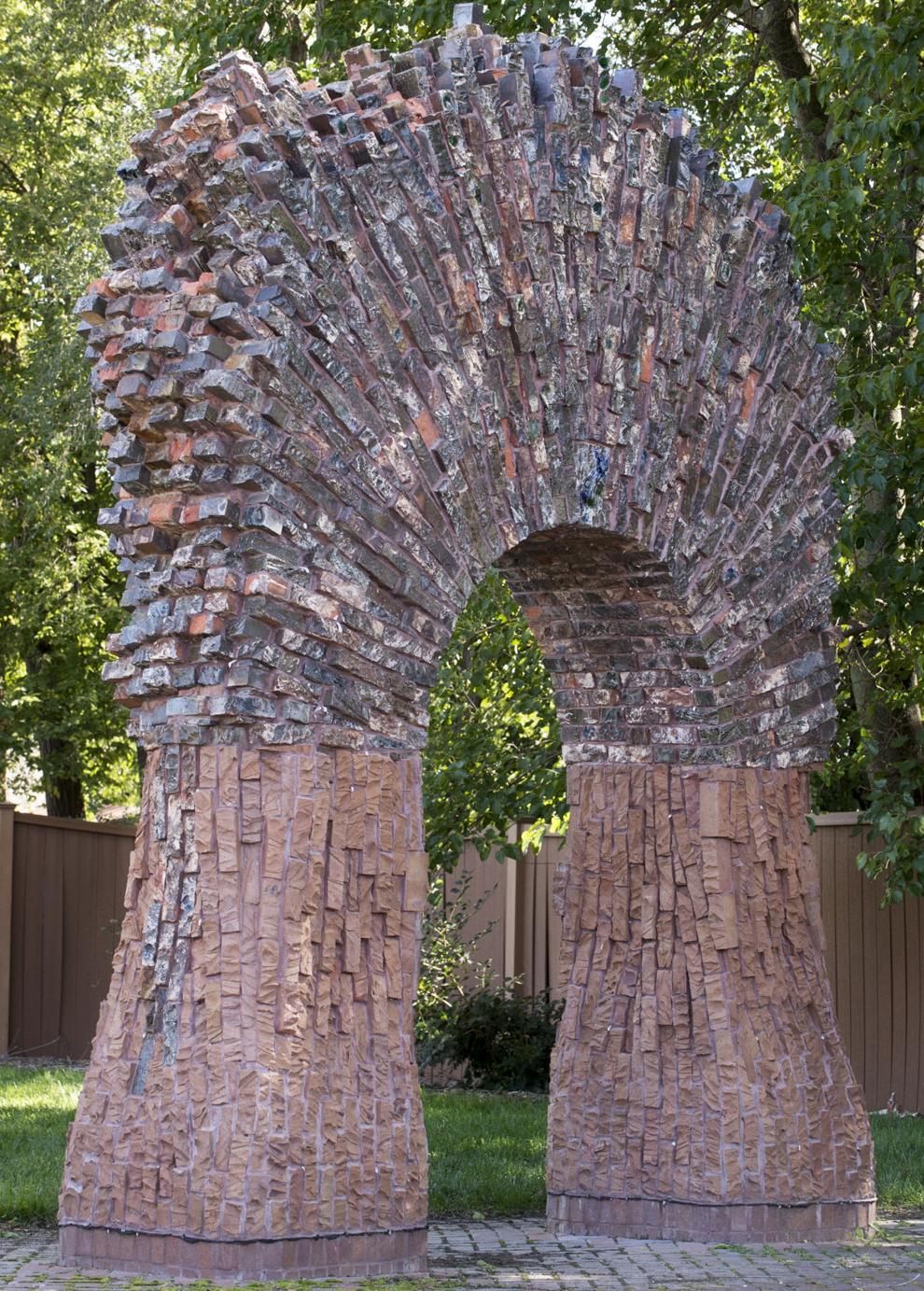 If I Had My Child To Raise Over Again sculpture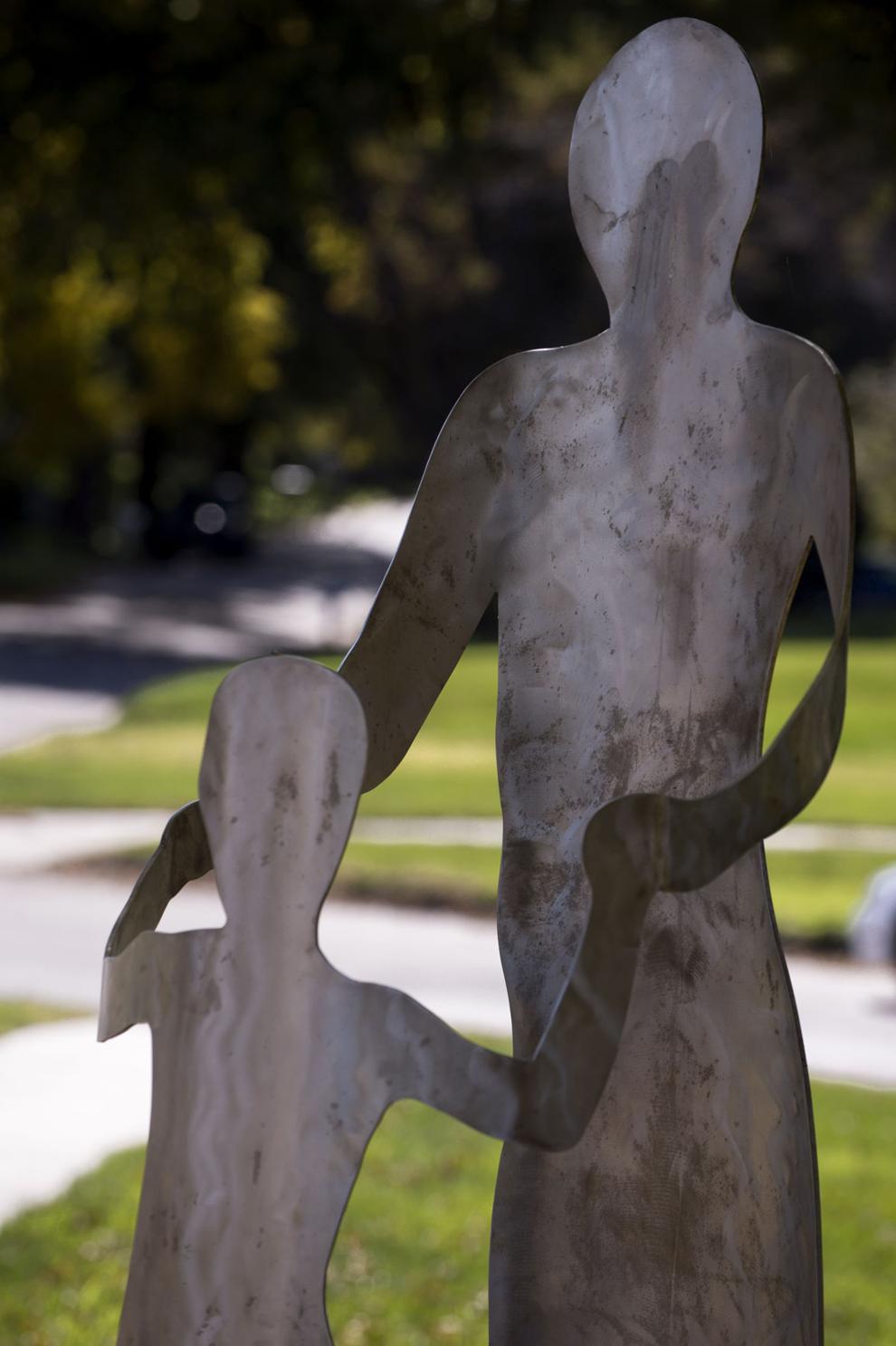 Rarin' to Ride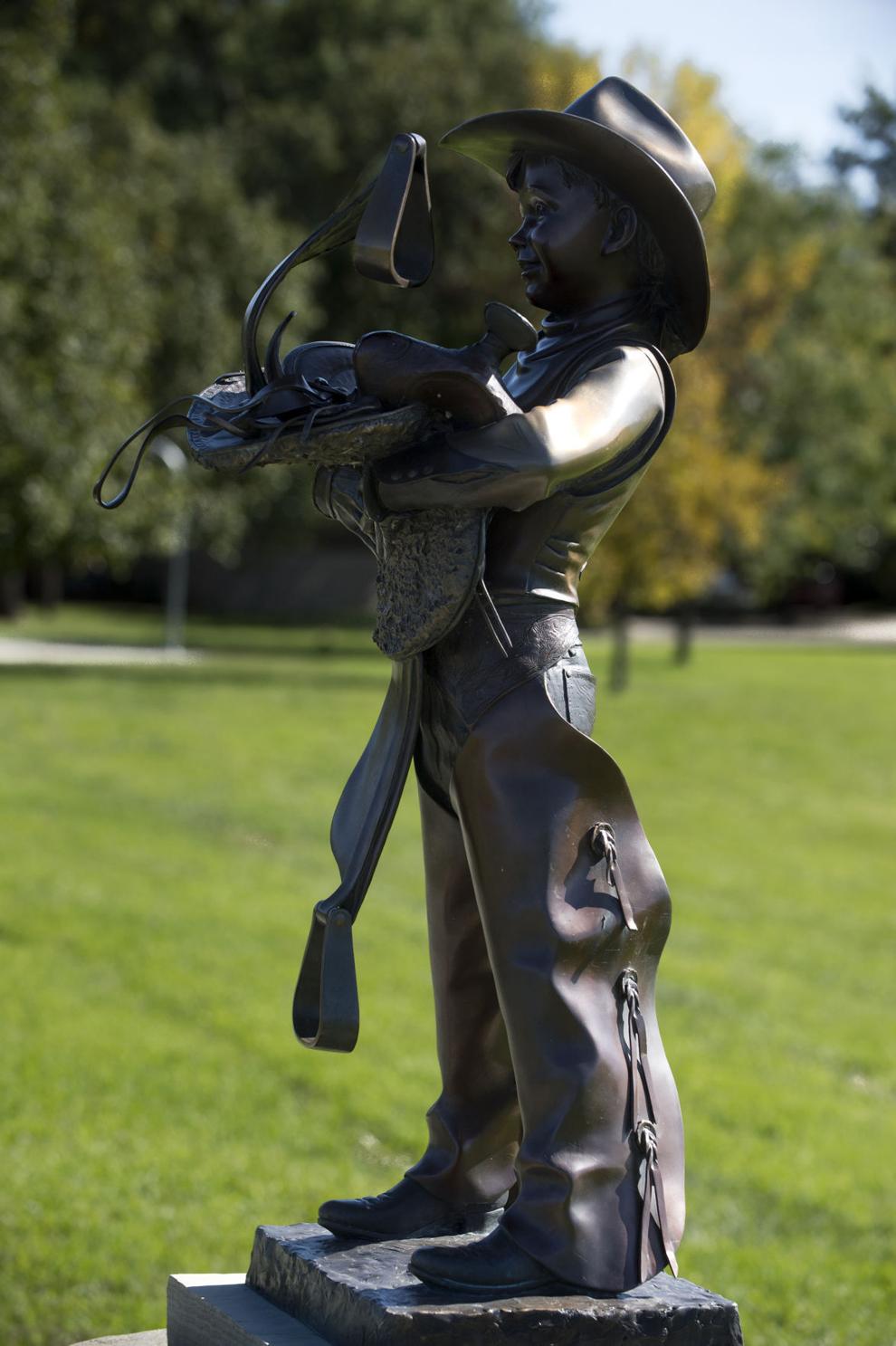 Frog Baby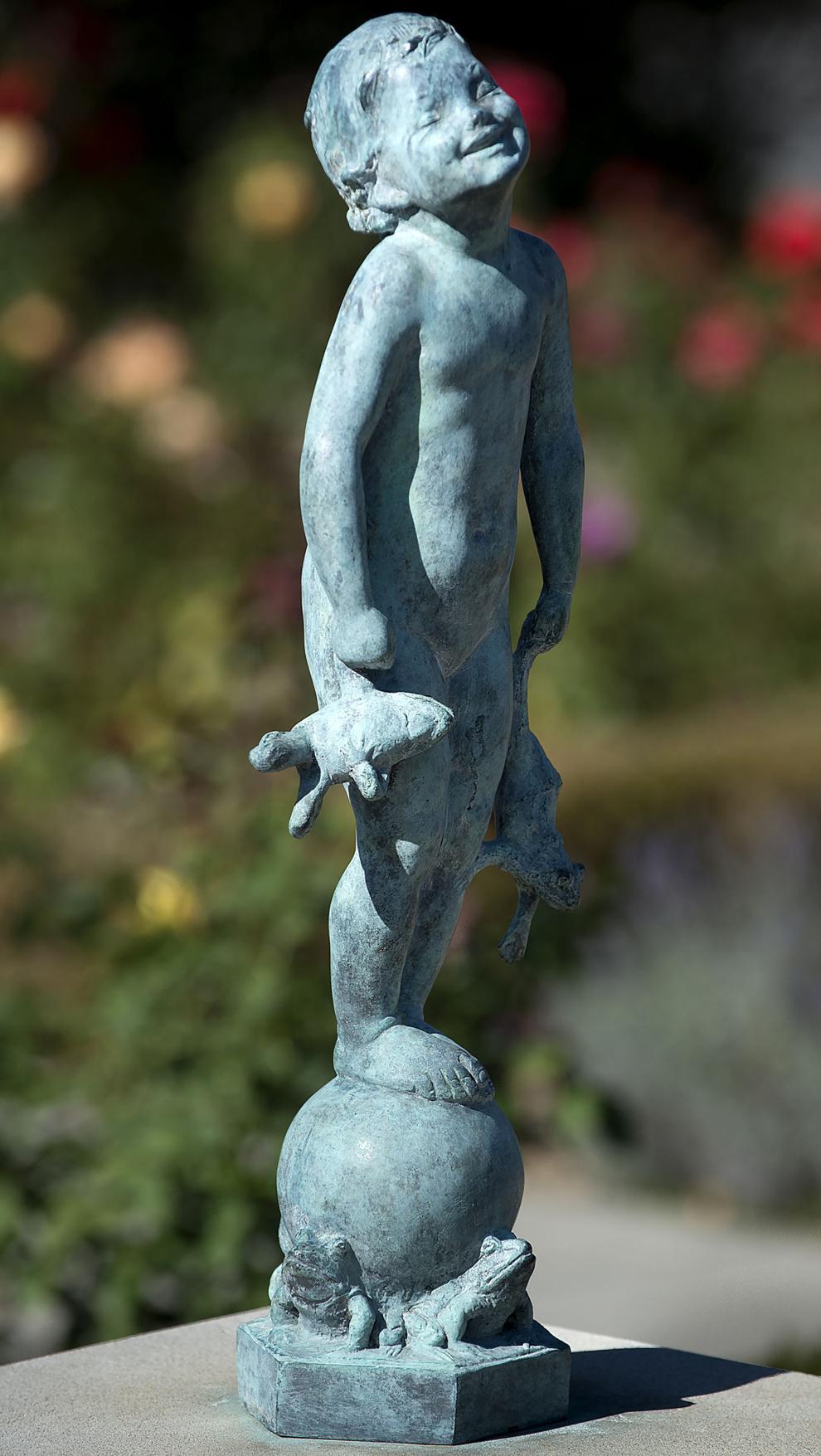 Daydreams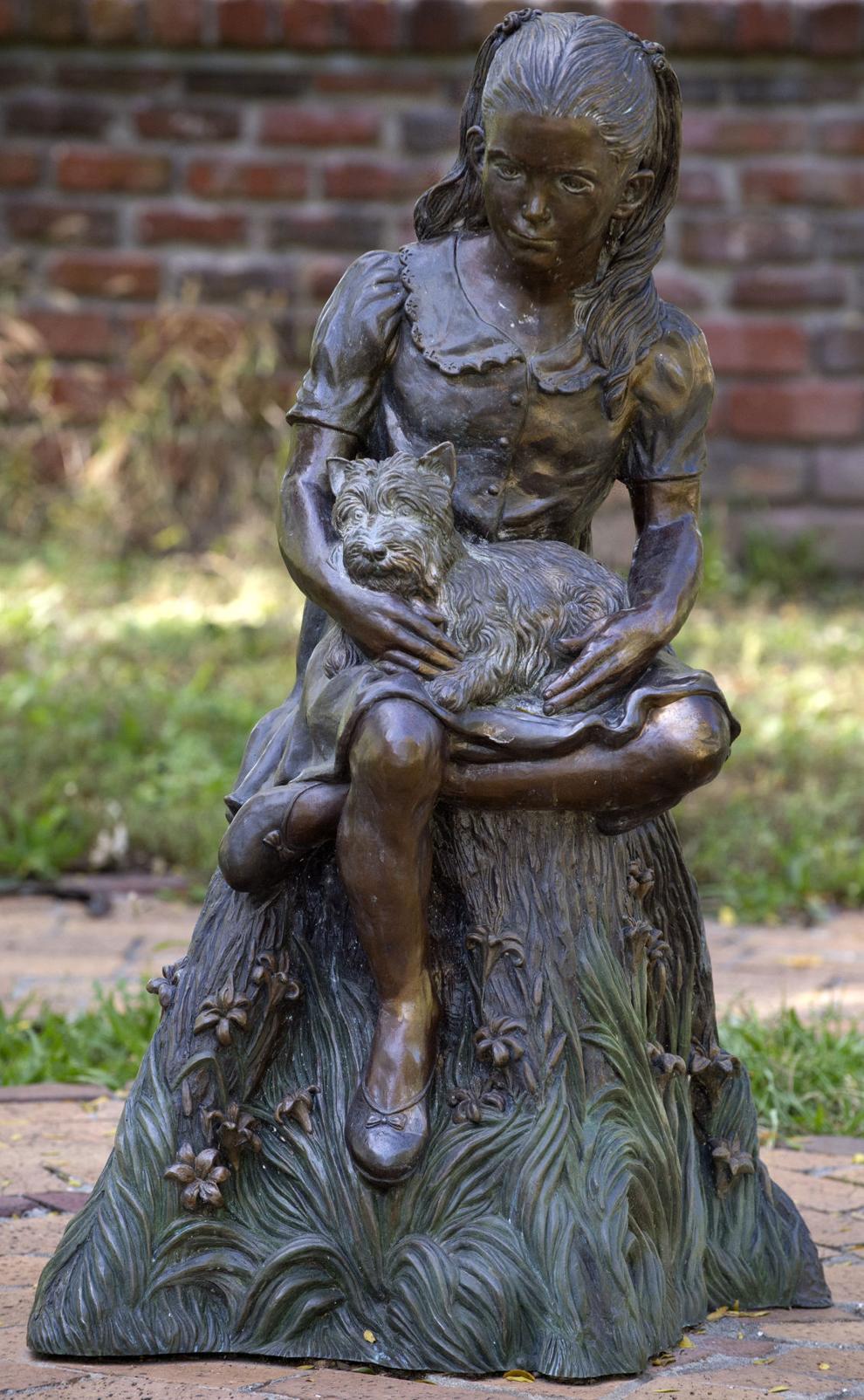 Standing Bear Sculpture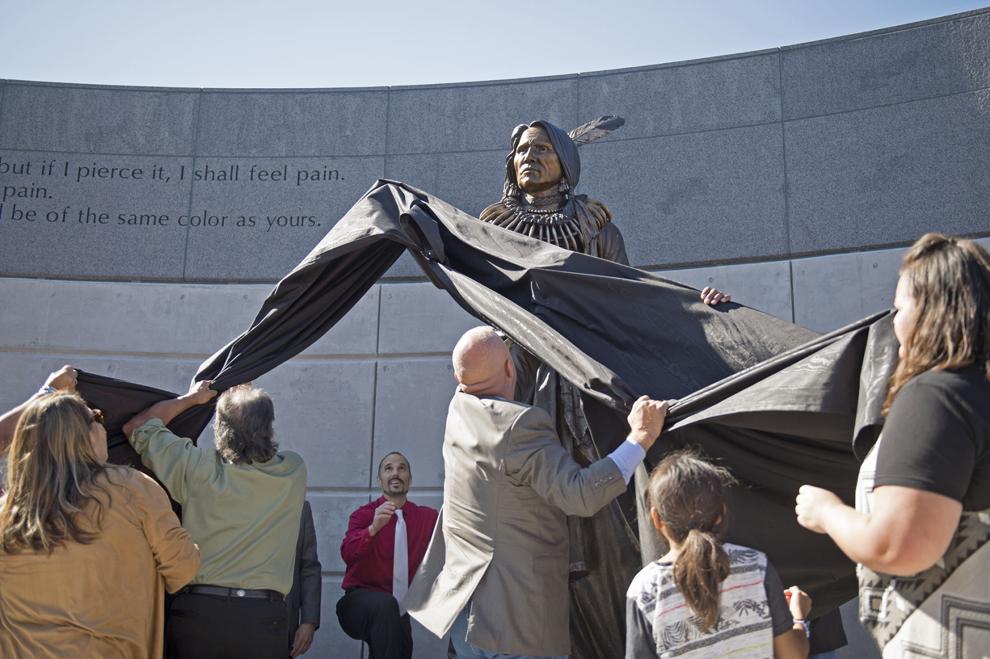 Harvest sculpture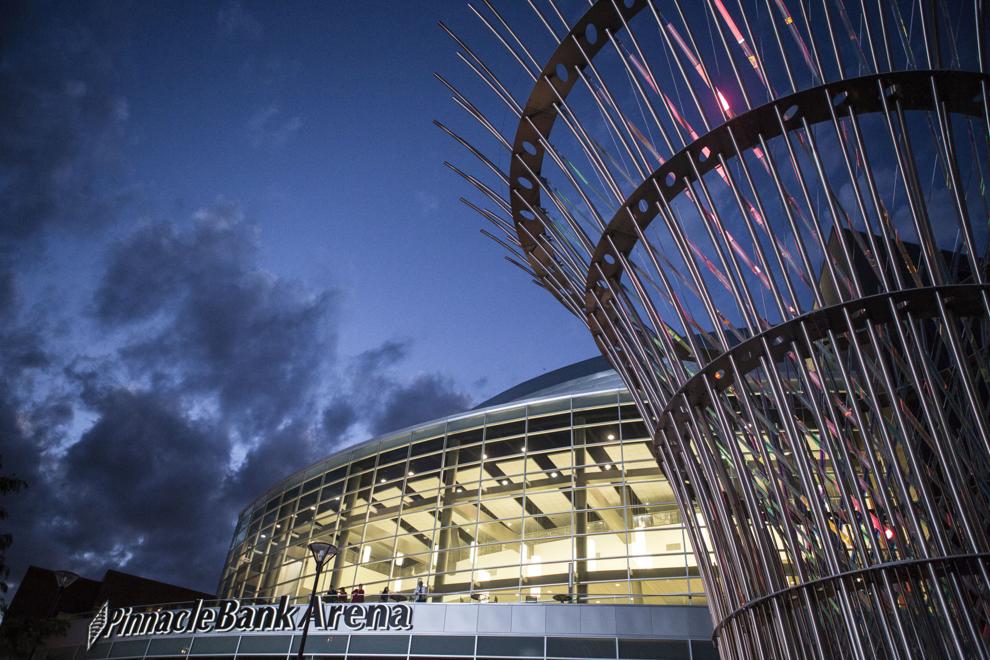 Four Seasons Terminals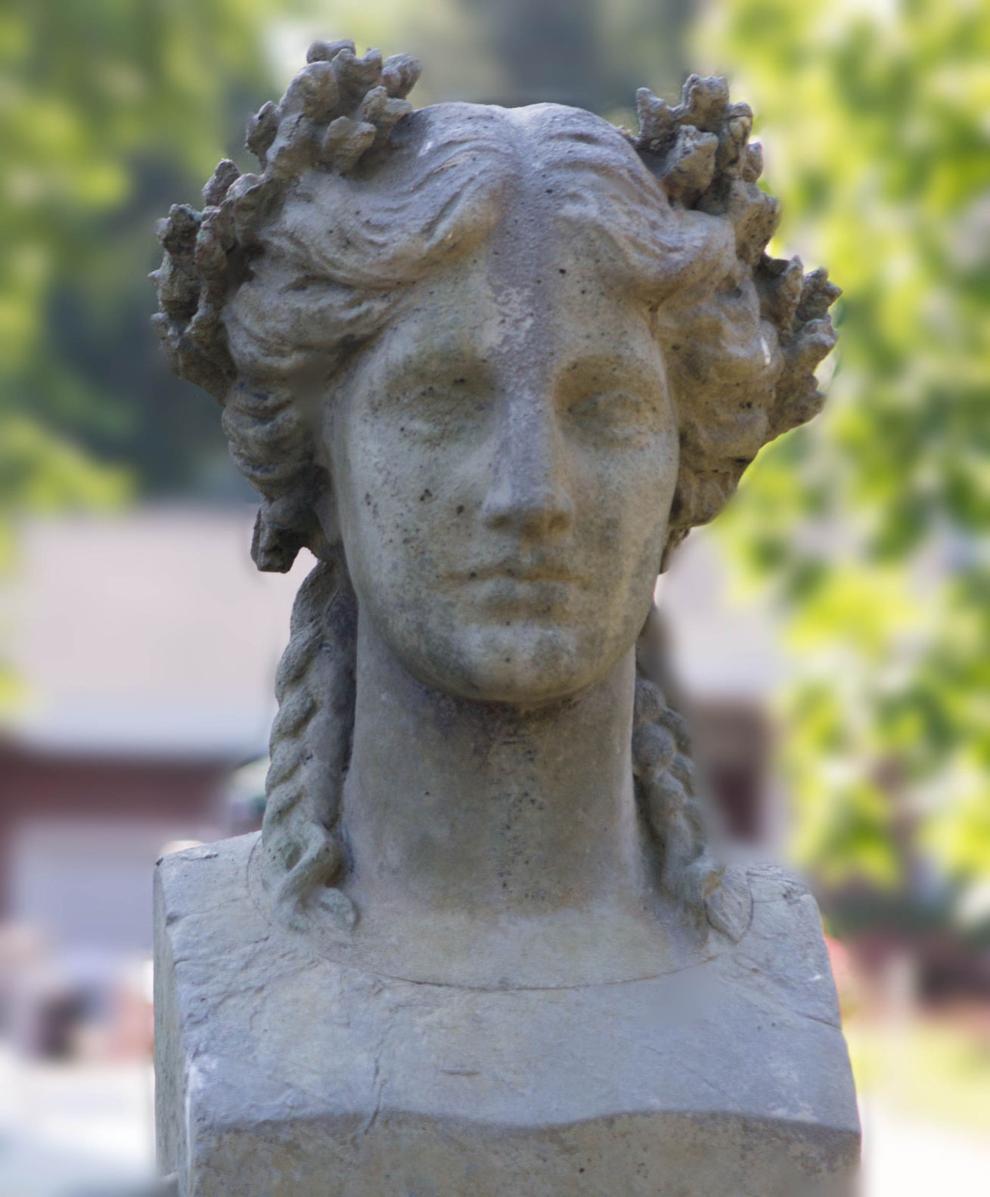 Reach the writer at 402-473-7244 or kwolgamott@journalstar.com. On Twitter @KentWolgamott