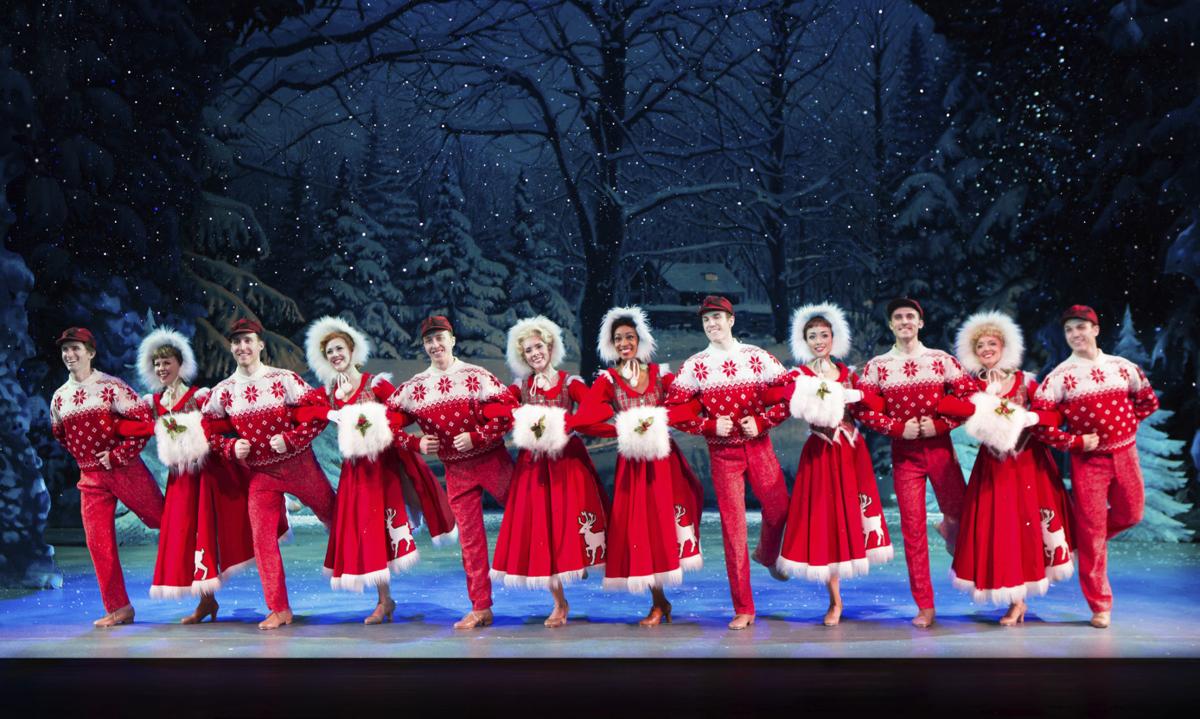 "Irving Berlin's White Christmas" is an old-fashioned song-and-dance musical that packs a sentimental story in between classic Berlin songs and spectacular production numbers that thrilled a Lied Center for Performing Arts audience Monday night.
Based on the 1954 movie, the musical is set in the holiday season of that year, but, beyond the title song, which gets an audience sing-a-long treatment, it isn't filled with Christmas music. Instead, it's got "Sisters," "I've Got My Love to Keep Me Warm" and a swinging, finger-snap take "Blue Skies" that closes the first half with fedora-clad dancers.
The most impressive production number, however, opens the second half, the tap dance-filled "I Love a Piano," led by Jeremy Benton and Kelly Sheehan, a fine pairing that can really dance up a storm.
You have free articles remaining.
They play Phil Davis and Judy Haynes, one of the musical's three couples. Another couple is Bob Wallace (David Elder), Phil's song-and-dance team partner, and Betty Haynes (Kerry Conte), Judy's sister.
Along with young Emma Grace Berardelli, the show's scene-stealers are veterans Lorna Lufte and Conrad John Schuck, who play Gen. Henry Waverly, who runs the Vermont Inn to which Wallace is shanghaied by Phil and the sisters, and the brassy busybody Martha Watson, whose snooping creates the mix-up that provides the story's drama, such as it is.
"White Christmas" is as predictable as it gets, coming right out of the '50s to the stage. That's not a bad thing — those who go to see the musical very likely know just what they're going to get.
And it is well done, and smartly staged by the company that will be playing the Lied on Tuesday and Wednesday before moving on to Sioux Falls, S.D., for the weekend, part of an eight-city tour that will, of course, hold its last shows in Boston during Christmas week.