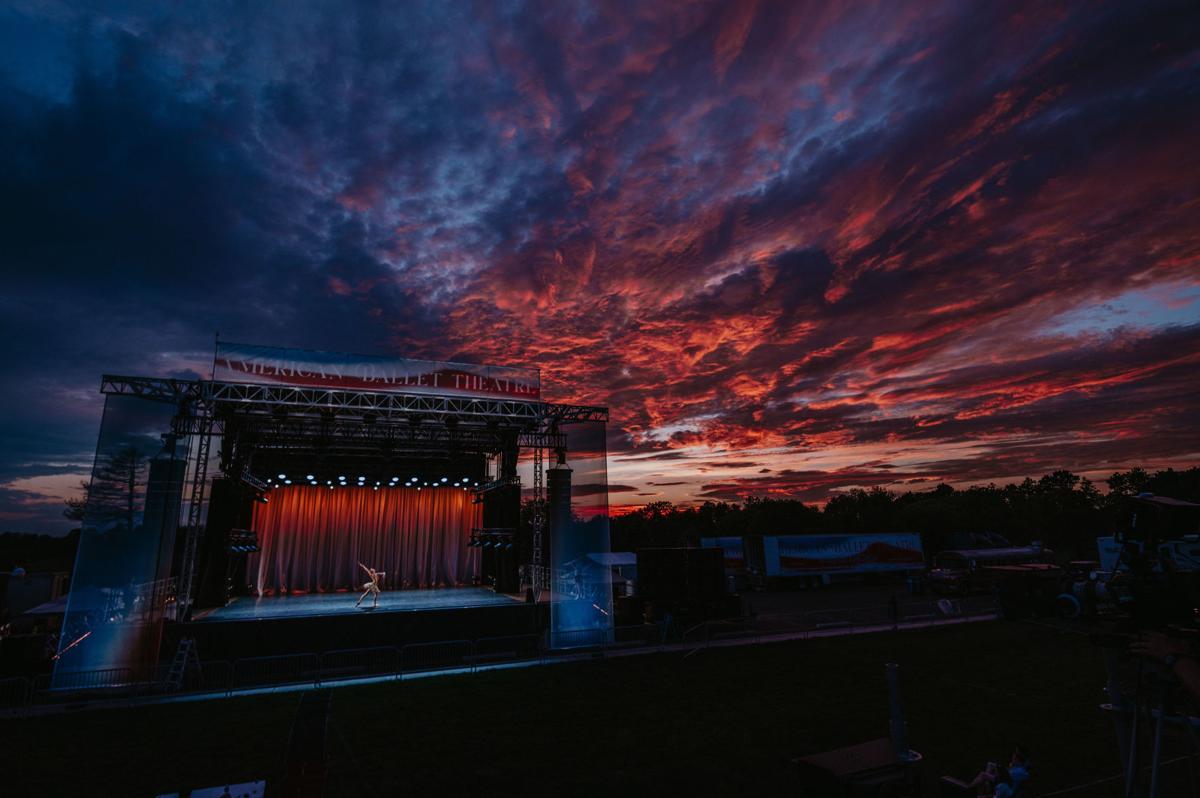 On July 1st, 2021, history was made in Pioneers Park.
The Lied Center for Performing Arts brought American Ballet Theater's "ABT Across America" to Lincoln, kicking off a cross-country tour of outdoor venues that also included Chicago's Millennium Park and New York City's Rockefeller Center.
As a gift to the community and in celebration of the ability to gather once again to be inspired by the arts, the Lied presented the performance for free, welcoming people from Lincoln and beyond to enjoy a beautiful evening of ballet under the stars at no cost.
The community responded in a huge way, with an estimated attendance of more than 6,000 people to see the exceptional artistry of America's National Ballet Company on full display. It was the largest single audience to attend an ABT performance in 25 years, and is also believed to be the largest audience to attend a traditional performing arts event in the history of Lincoln and possibly Nebraska.
The free tickets meant that the world-class performance was accessible to both dance aficionados and first-time audiences, families of all sizes, and students from throughout the region. The event garnered national media attention, including a feature on NBC Nightly News with Lester Holt, inclusion in Vogue Magazine's "Where to Go" weekend feature, and a spotlight by arts network Ovation TV.
Turning the large, open field north of Pinewood Bowl into a temporary event space, American Ballet Theater performed on a custom-built 40- by 76-foot stage that folds out of an 18-wheeler truck. The program presented in Pioneers Park featured 20 ABT dancers performing four separate pieces, ranging from classical ballet to more contemporary movement. Audiences sitting on blankets and in lawn chairs experienced a duet from Tchaikovsky's "Swan Lake," a high-energy duet to a medley of Tony Bennett songs, and two contemporary group numbers.
Prior to ABT taking the stage, the crowd was entertained by Nebraska Steel, the University of Nebraska-Lincoln steel drum ensemble.
The event was described as "a dream come true" by both Lied Center Executive Director Bill Stephan and American Ballet Theater Executive Director Kara Medoff Barnett.
"This collaboration continues a special relationship between the Lied Center and American Ballet Theater, which included the historic performance of 'Firebird' starring Misty Copeland with the St. Louis Symphony at the Lied Center in 2018," said Stephan. "We couldn't be happier to be working with our ABT friends again, this time giving everyone in the community the chance to experience a truly world-class evening of dance for free.
"We saw this as a chance to showcase to the world that Lincoln, Nebraska is a community of cultural arts and outdoor beauty," Stephan added. "This is the perfect way to celebrate life again and all the wonderful things we have been missing during the pandemic. Lincoln is a place where people come together to make amazing things happen, and this event is evidence of that."
Stephan expressed thanks to the donors and sponsors who made the show possible, and also to the Lincoln Mayor's Office and Lincoln Parks and Recreation Department for their help in making the performance a reality.
Lincoln Mayor Leirion Gaylor Baird said the fact that American Ballet Theater chose Lincoln for the event and the huge attendance numbers are evidence of a larger trend.
"Lincoln loves the arts, and given that ABT chose Lincoln to host the debut of their cross-country tour, the arts love Lincoln back," she said. "They say that Lincoln has the best fans for college football, but what the nation is starting to catch wind of is that we have the best audiences for live performance as well."