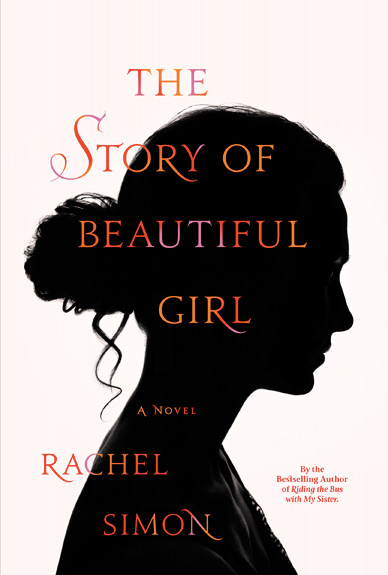 "The Story of Beautiful Girl" by Rachel Simon, Grand Central Publishing, 340 pages, $24.99
On a lonely, windy night in November, 1968, a widow hears a knock at her front door. She opens it to find two people on her porch. The man is black; the woman is white. The man is deaf; the woman doesn't appear to speak.
They are obviously on the run and soon enough, the widow knows why. Officials from the local Pennsylvania State School for the Incurable and Feebleminded also arrive at her door, looking for two escapees.
While the officials recapture the girl, the widow sees through her window that the man -- known only as 42 -- has escaped. And before she can think what this means, the young woman whispers, "Hide her!"
The widow knows what she means. There is a newborn lying upstairs, a newborn that is obviously not the child of the man now running through the cornfield. A child these officials don't know about.
It takes a moment, but the widow says yes, and from there spins one of the most powerful, heart-rending stories you will read this year. Simon has a solid grounding in the frailties and strengths of the human heart. You care about her characters even when you don't want to follow the paths they take, and she weaves their tales together with a deft and certain hand.
Those who read Simon's previous nonfiction book "Riding the Bus With My Sister" know she understands developmental disability, such as her sister has, and the challenges involved in dealing with mind-numbing bureaucracy, a failure to comprehend the problem by people hired to do so and just general lazy-mindedness.
The interwoven stories of her life, 42's, the widow's and the child's all combine to tell you what it means to love under impossible conditions, to hope, to risk comfort in order to do the right thing and to believe in oneself when no one else does. It's a great story.
Barbara Rixstine is a local writer who hopes to have a book published someday.