Even though "Shrill" is entering its last season, star Aidy Bryant and author Lindy West say they've learned so much they're certain it will a…
1. "Sooley" by John Grisham (Doubleday)
BAGHDAD (AP) — Responding to viewer outrage, Iraq's media regulator canceled a TV prank show that lured guests into simulated ambushes by mili…
SPRINGFIELD, Mass. (AP) — The rapper G Herbo is in more legal trouble in connection with an alleged scheme to use stolen credit card informati…
NEW YORK (AP) — Platinum-selling performers of part-Asian descent, including R&B singer Jhené Aiko and rapper Saweetie, will perform on a …
New York Gov. Andrew Cuomo says tickets to Broadway shows will go on sale Thursday for performances beginning on Sept. 14. Theatres have been …
NEW YORK (AP) — Like so many, the pandemic upended life for actor and dancer Rena Riffel. The Los Angeles-based performer needed help with ren…
The Warm Cookie's challenge includes 20 cookies, two each of 10 different flavors, with ice cream sandwiched between them and whipped cream an…
The passport program allows anyone who visits a participating restaurant, orders a beef item and gets their passport stamped to enter a contes…
The former Branched Oak Inn will once again be home to the Genoa Food Co. Aaron King said the restaurant will be a mixture of pub food like ar…
The company's Lincoln store will be the first expansion outside of the Phoenix metro area.
The staffing shortage is so bad that some local restaurants are cutting back their days and hours of operation.
Saturday will be Single Barrel's last day in its 9,000-square-foot space in the former Boomer's Printing building at 10th and P.
Album out Friday, May 7th. https://weezer.lnk.to/vanweezer.
Singer Frankie Valli, frontman of the Four Seasons, turns 87 on May 3. Here's a look back at his career in photos.
"Natural Blues" (Reprise Version) by Moby ft. Gregory Porter & Amythyst Kiah from the new album "Reprise" out May 28 on Deutsche Grammophon.
Forty three years later, the Whisky shows yielded a live album as well -- "Out to Get You," a raw, 22-song extravaganza that, to my ears, kick…
The Weeknd is the leading nominee at the 2021 Billboard Music Awards just months after his Grammys snub. Morgan Wallen, who got 6 nods, is not…
Canadian Brass is considered to be the world's top brass ensemble, both musically and in entertainment value. It showed why Thursday at the Li…
Country music legend Willie Nelson turns 88 today. Take a look back at highlights from his life and career, in photos.

Tabitha Health Care Services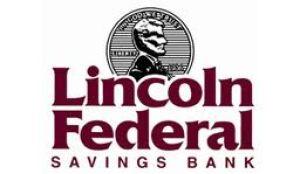 Lincoln Federal Savings Bank
Even though "Shrill" is entering its last season, star Aidy Bryant and author Lindy West say they've learned so much they're certain it will a…
Assembled from audio cassette diaries, films, television clips and the testimony of friends, this documentary tells the story of East Village …
Welcome back to Hawkins National Laboratory.
'Wednesdays are the new Fridays,' Hiddleston says.
Last seen on ABC, "Kids Say the Darndest Things" moves to CBS, with Tiffany Haddish still mixing it up with the young ones. Netflix reopens th…
A roundup of all of the shows that are coming to an end this year.
Disney+ is marking the "holiday" by debuting the series "Star Wars: The Bad Batch," centered on a bunch of space warriors who make Delta Force…