With the recent flooding and now disaster recovery efforts underway, we are reminded about the importance of being a good neighbor. One way to do that is to lend a hand through volunteerism, and given April is National Volunteer Month, what better time to be inspired and learn how you can engage in the community?  Someone who inspires me is Beth Menhusen, the associate pastor for Christ United Methodist Church and director of ConnectioN Point. 
It has been my pleasure to cross paths with Beth through my work at the Food Bank of Lincoln and her work at ConnectioN Point. Beyond that, I am consistently amazed by Beth's energy and desire to make Lincoln a better, more welcoming place for all in our community.
Beth discovered a love for volunteering at a young age, helping with community cleanups, family fun nights and the county fair through 4-H in rural Kansas. She currently volunteers for FoodNet, the Food Bank of Lincoln and the Clinton Neighborhood Organization.
Recently Beth had the opportunity to work with a group of volunteers from ConnectioN Point in solving some plumbing issues for a neighbor. It can be easy to take for granted a fully functioning bathroom, but the neighbor's overwhelming gratitude coupled with the group's combined efforts to find a solution was exactly why she loves to give back. A few people can make a big difference.
For those with time limitations, Beth recommends turning a volunteering opportunity to a social one. Finding friends to volunteer with creates another great opportunity to get together. Also, when someone you know is counting on you to show up, it's easier to make the commitment and follow through. Plus, volunteering with friends is just plain fun.
For busy schedules, Beth suggests directly asking the organization for opportunities to help that might work for your timeline. Many organizations do provide time slots for different schedules, but will also work with you to take advantage of your skills.
One of the most important things you can do is to create a regular volunteering schedule (once a week, once a month, etc.) and putting it on your calendar. Keeping an appointment is much easier to do than hoping to squeeze some volunteer work in when you can.
Great starting points to find opportunities to volunteer include volunteermatch.org and https://www.leadershiplincoln.org/get-involved/service-opportunities.html.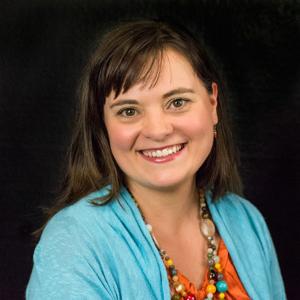 Michaella Kumke Communications Director at Food Bank of Lincoln