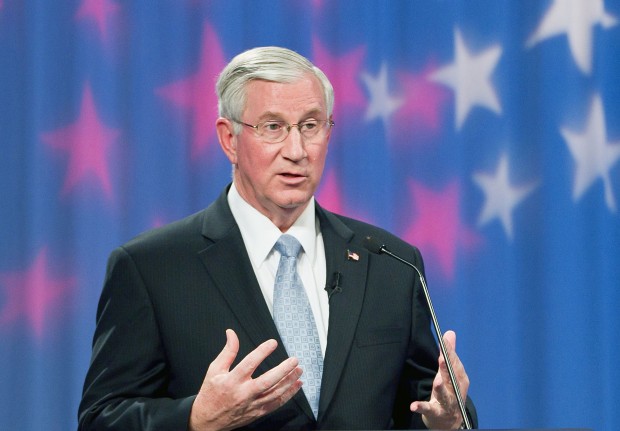 Republican Senate candidate Don Stenberg on Monday won the endorsement of tea party conservative Sen. Rand Paul of Kentucky, who described Stenberg as "the true conservative" in Nebraska's Senate race.
"Conservatives in the Senate need reinforcements," Paul said, "and that is why we need Don Stenberg to serve with us.
"Many candidates say the right things when they are campaigning for office, yet very few actually mean it. Don is different."
Stenberg has demonstrated his conservative commitment by supporting Paul's plan to balance the federal budget within five years, the Kentucky senator said.
That proposal would sharply reduce federal spending, repeal the national health care reform law and financial regulatory reform, enact a flat tax and eliminate the Departments of Education, Energy, Commerce and Housing and Urban Development.
Stenberg, Nebraska's state treasurer, described Paul, the son of GOP presidential candidate Ron Paul, as "a true champion of liberty and fiscal responsibility."
Meanwhile, state Sen. Deb Fischer's campaign released results of a new internal generated poll showing Fischer moving into second place in the Republican Senate race and within striking distance of Attorney General Jon Bruning, the acknowledged frontrunner.
Results of a survey of 400 likely voters commissioned by the Fischer campaign showed Bruning at 29.8 percent, Fischer at 25.6 percent and Stenberg at 18.0 percent.
The poll was conducted by The Singularis Group of Kansas City on May 6.
"Deb Fischer's campaign has powerful momentum going into the final week of this campaign," Fischer campaign manager Aaron Trost said.