Education
alert top story editor's pick
Scottish Rite teacher fell in love with 'dream job' at Hartley Elementary — and never left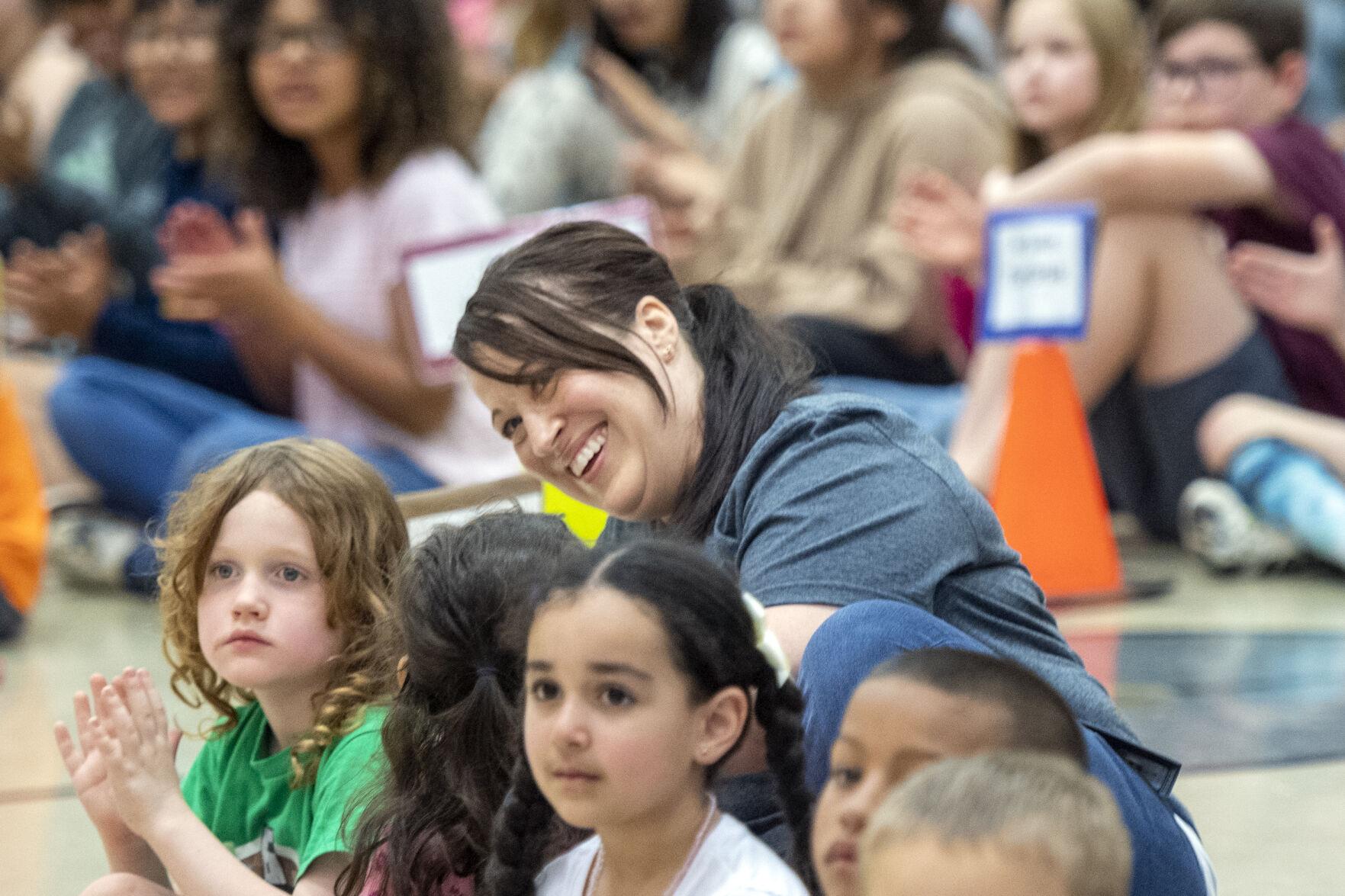 Lacey Eddy fell in love with Hartley Elementary School on Valentine's Day.
She was a single mom working at a day care at the time and student teaching at the Title I school at 33rd and Vine streets on the side.
She brought some Valentine's Day treats to school that day and noticed how the students were breaking off pieces of the candy, stowing them away for their little brothers and sisters at home.
"It just melted my heart," Eddy said.
When she graduated from college, she taught for a year at Campbell Elementary School before a first grade position opened at the school she always intended on returning to.
"I did not want to teach anywhere but Hartley School," she said. "It was my dream job."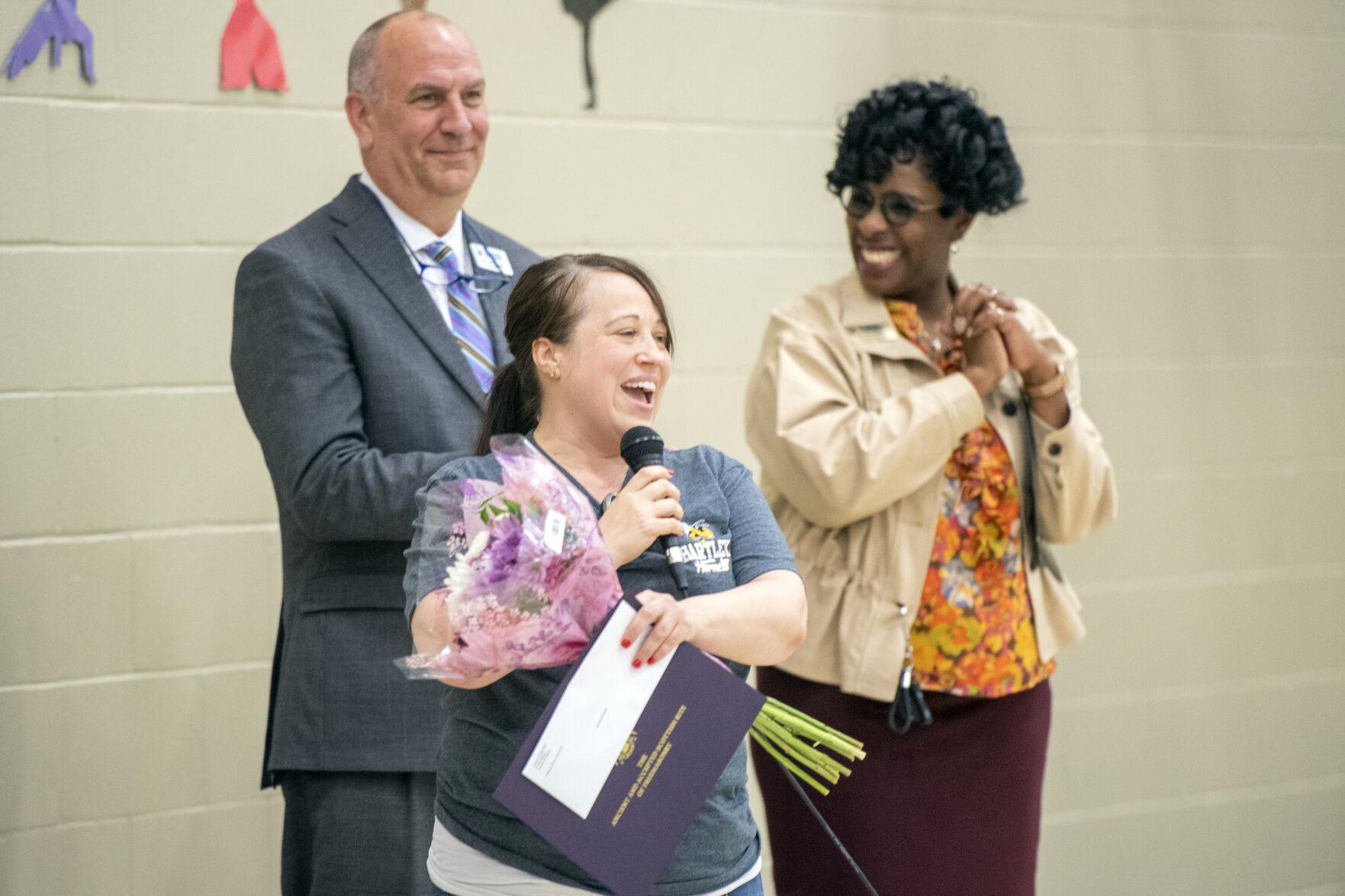 More than 20 years later, Hartley and Lincoln Public Schools returned the love by awarding Eddy the 2023 Scottish Rite Distinguished Educator of the Year Award, one of the district's most prestigious honors. Eddy was recognized in a surprise assembly Friday in the Hartley gym, surrounded by students, colleagues, district leaders and her family.
"I am trying to let it sink in," Eddy told reporters afterward. "I think just to be recognized for doing something in a way that you love is just amazing."
Eddy, a Lincoln native and LPS grad, was a single mom working at a day care when she discovered a love for education. The "teaching gene" — as she calls it — runs in her family: Her grandfather was a professor of philosophy and education at the university, and she's had other family members who were educators.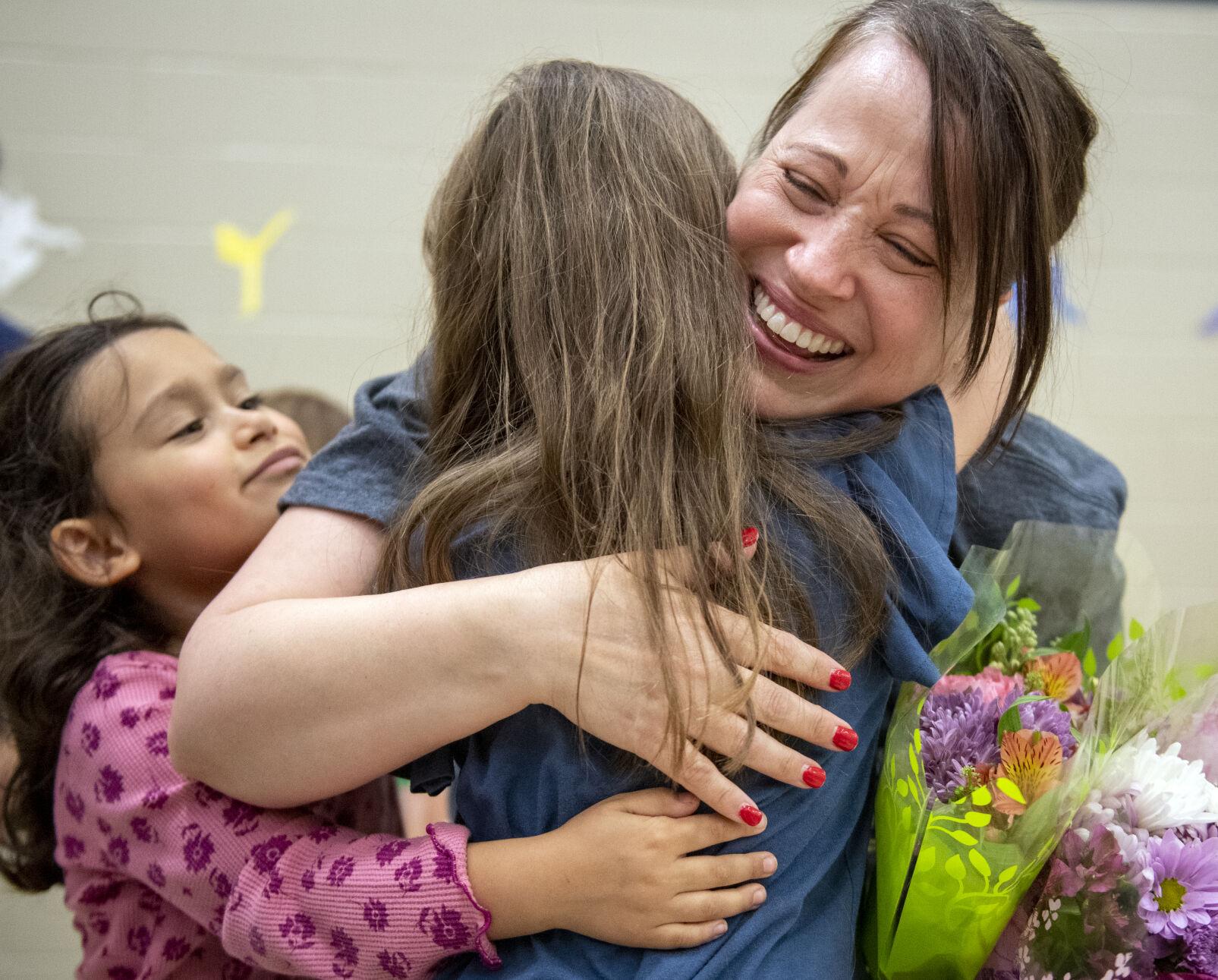 So she went to college, got her degree and did both her practicum and student teaching at Hartley. When she graduated, Eddy secured a position teaching first grade there and never looked back.
Over the 21 years she's been at Hartley, Eddy has taught both first and second grade, served as an instructional coach and, for the first time this year, taught kindergarten.
Hartley Principal Rob Rickert said it can be rare to have a teacher stay at a Title I school for as long as Eddy. She is so well-known that families will request to come to Hartley just to have their children in her class.
"Miss Eddy has a way about her with instilling just love and joy in the way she teaches her students on a daily basis to just love coming to school," Rickert said. "It's one of the few classrooms that I can walk into where the students don't stop and turn around and look at me when I walk in because they're so engrossed in her teaching."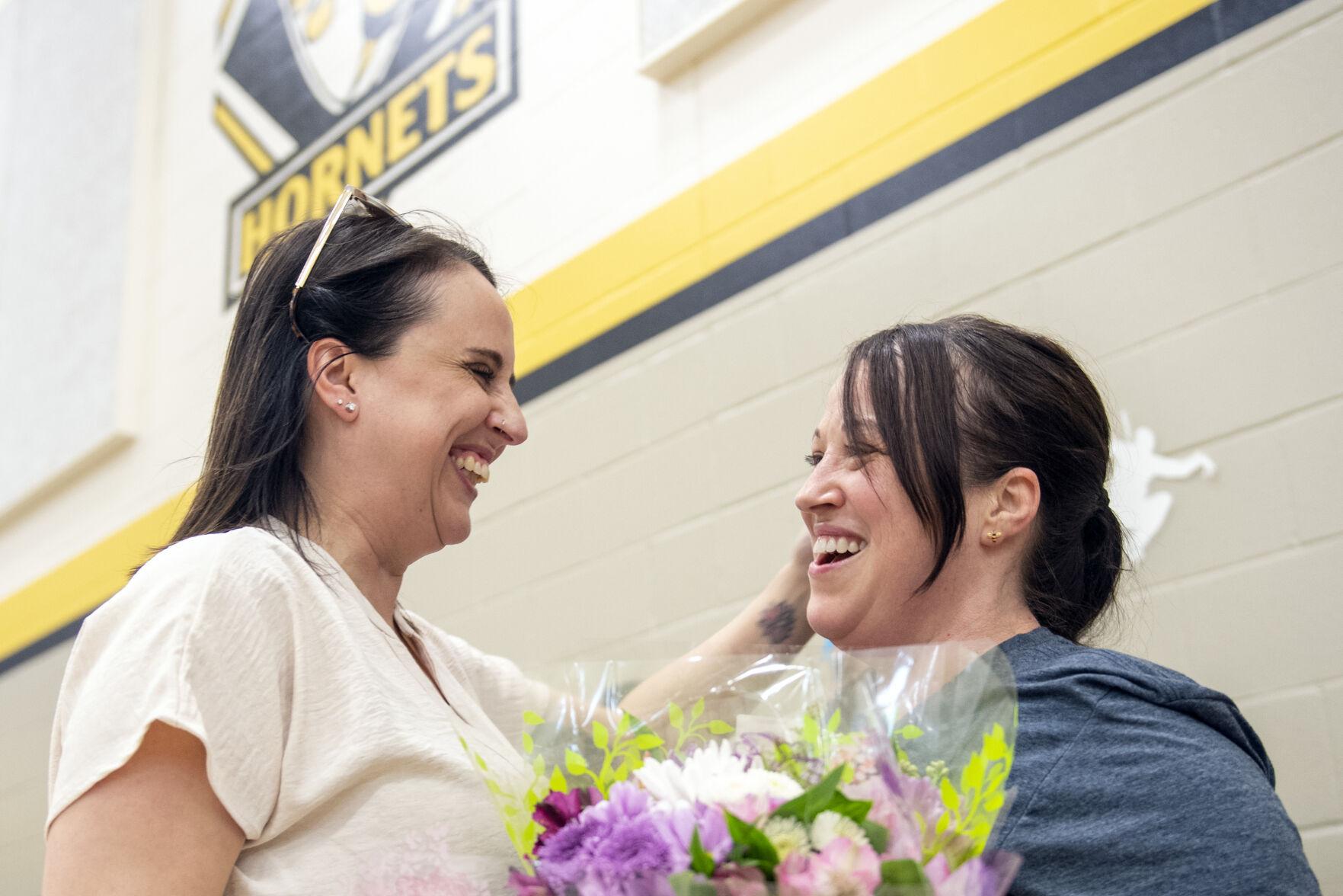 For a moment, Hartley students thought they were in the gym Friday to hear from Lincoln Board of Education member Annie Mumgaard, who recently won reelection.
But when district leaders and Scottish Rite representatives marched in, Eddy and the students knew something was up.
Landon Beard, Eddy's son, flew in from Brooklyn to surprise his mother on the eve of Mother's Day weekend along with Eddy's sister, parents and other family members. On Thursday night, Beard snuck into town and stayed with his aunt, who did a lot of "covert work" to coordinate the surprise.
"I feel like she could have won this award 100 times," Beard said. "I know how much of a difference she makes in kids' lives. I still see people in town that are as old as me and that are like, 'Hey, how's Miss Eddy doing,' and 'Hey, she made this huge impact on my life and I still live with this mantra today because of what I learned in her class in first grade.'"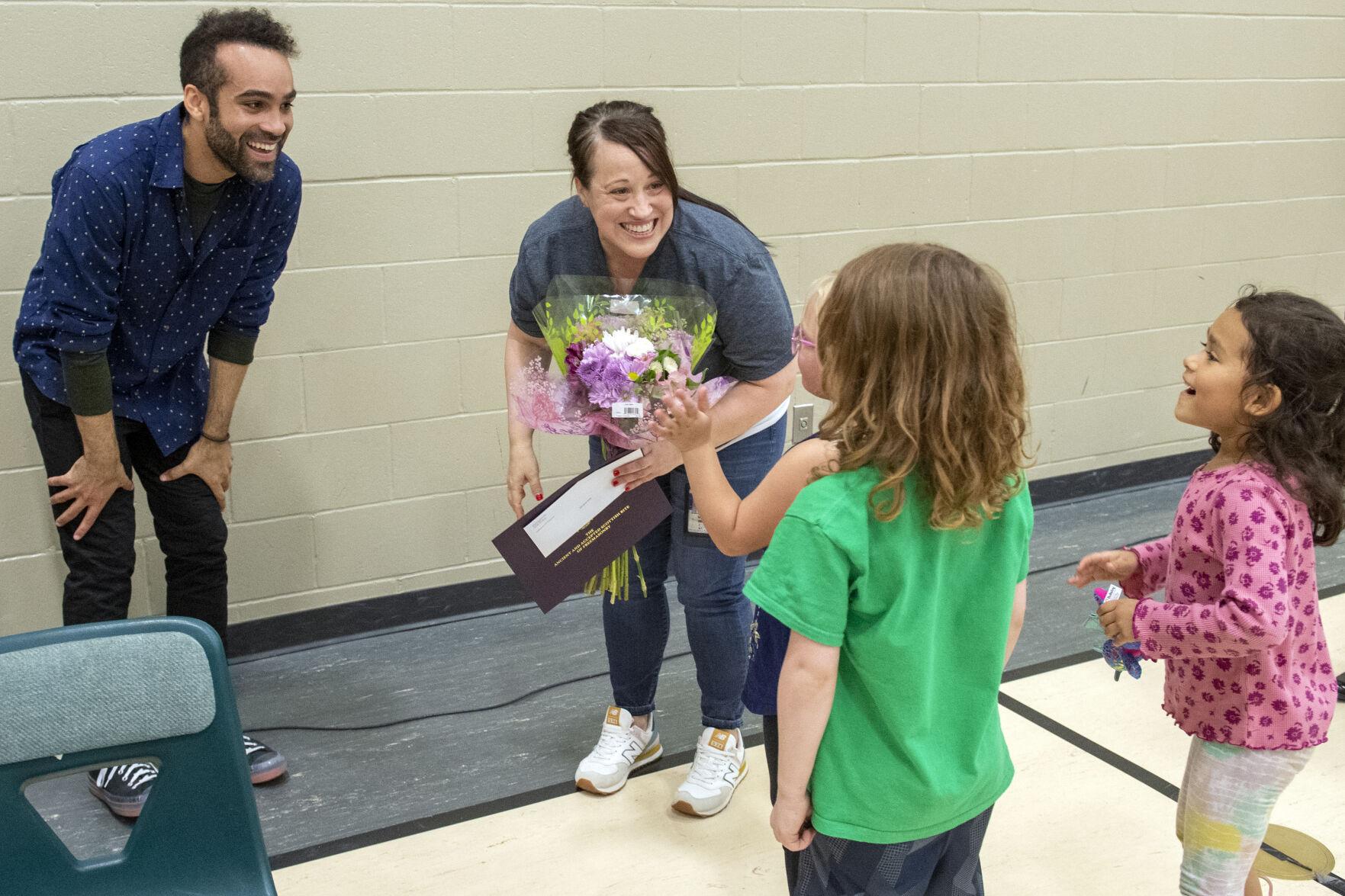 Since the 1960s, Lincoln's Scottish Rite chapter has honored teachers with an award, which recognizes one teacher a year and helps raise awareness about the vital role of educators. Recipients get $10,000 from the organization.
But at the end of the day, Hartley and the award are only about one thing for Eddy.
"It is 100% because of the kids is why I'm here."
HeyTutor has studied the changes in public school funding over the past decade, using data from the Census Bureau's Annual Survey of School Sy…