Sealed search warrants on the rise; prosecutor says it's nature of today's digital investigations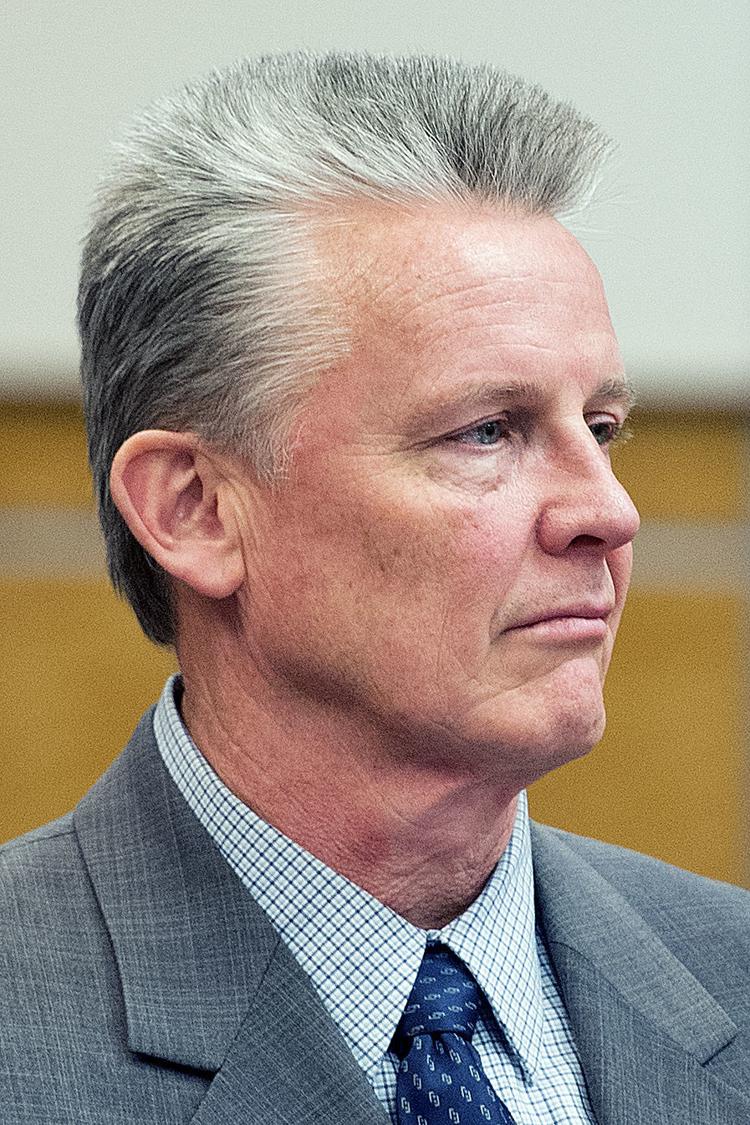 Law enforcement officers increasingly have been asking judges in Lancaster County to seal search warrants, preventing the disclosure of documents that are public records.
But the county's top prosecutors say the trend of 30-40 more cases of sealed search warrants each year is more nuanced than the numbers suggest and only likely to continue rising.
"I think what we're going to see is a lot more of these types of affidavits and search warrants being done, just because we're seeing so many more phones being used," Lancaster County Attorney Pat Condon said.
In January, his office and Lancaster County District Court Clerk Troy Hawk both took a closer look at the numbers at the request of the Journal Star.
Hawk did a count of the sealed cases that are filed and kept in a locked cabinet in his office.
Then, Condon and Chief Deputy County Attorney Bruce Prenda looked at the sealed documents in an attempt to get a better handle on why they were protected.
First, the numbers.
Hawk said 171 sealed search warrants were filed in 2018, up 40 from the year before. In 2017, they were up 45 from 2016. In 2016, they were up 41 from a six-year low of 47 in 2015.
Prenda said just one investigation can lead to 20 or more warrants.
"That can drive the number in any given year," he said.
Requests to seal records typically are made to protect an ongoing investigation, keeping private the identities of those being investigated and others who may be helping police in the investigation.
Prenda said when there's a pending investigation or suspects at large, that's a significant reason for the records to be sealed.
In 2017 and 2018, Lincoln investigators dealt with more homicide cases involving multiple people who weren't arrested right away, county prosecutors pointed out.
They included cases such as 36-year-old Jessica Brandon's killing in July 2018 during a home-invasion robbery, which involved three people; and 22-year-old Edgar Union Jr.'s killing in March of that year, which involved a fight between feuding groups.
"We need to look and see who is contacting who, and who is involved," Condon said.
Investigators have multiple phones to look at, all of which could involve texting, sending direct messages or using other apps to communicate. Police scour a crime scene for possible video surveillance and, in some cases, request cell-tower dumps to find out whose phones were in the area at a given time.
After a U.S. Supreme Court decision last June, police also have to get warrants in order to request location data on a suspect from their phone carrier. Officials used to just get a court order. So that's likely to result in more protected documents.
Condon said although there are more sealed search warrants, it isn't a sign of a policy change or a collective effort to keep information from the public.
"It's just something that happened," he said.
He said it's good to be aware of it and some change may come in eliminating open-ended requests to conceal documents. For instance, prosecutors will ask law enforcement to be more clear in their wording on search warrants seeking information from Google, Facebook and other service providers that are sealed by statute for 90 days, to make it clear they get unsealed after that.
But, Condon said, "you're just going to see it more and more."
It's the nature of changing police investigations that every year they rely more heavily on electronic evidence, he said.
Prenda said text messages and social media posts can be critical information in an investigation.
If there are video cameras involved, those could be tied into remote servers potentially holding all kinds of digital evidence. But to access that information means working through a cloud-based network provider.
"It's an intense amount of work that investigators do when they're starting an investigation and they know phones are involved, video cameras," he said.
Investigators have to establish facts to support a search warrant as a first step to gaining access to information that leads to a charge.
"There's just a whole lot of digital evidence out there, and there's more and more of it every day," Prenda said. "Law enforcement is staying up with it, and trying to get better than and ahead of the people using it."
Lincoln Police Chief Jeff Bliemeister said a decade ago they had cases without a single cellphone involved. Now, a single case could involved 10 cellphones.
In 2018, he said, LPD's Electronic Evidence Unit did 531 forensic exams of cellphones and computers. In 2017, there were 384. In 2009, the first year the department started tracking them, it did 170.
"As you can see, a significant change," Bliemeister said.
And, when they ask to seal a search warrant they have to provide justification in an affidavit to a judge.
"We understand there is a public's right to know," he said.
Bliemeister said when search warrants are sealed it's to protect the integrity of investigations.
But, he said, the department also fundamentally agrees that once there is some finality and a charge, there should be a process to unseal them.