Schlesinger traps Miami
The plays: 38 trap; 34 trap.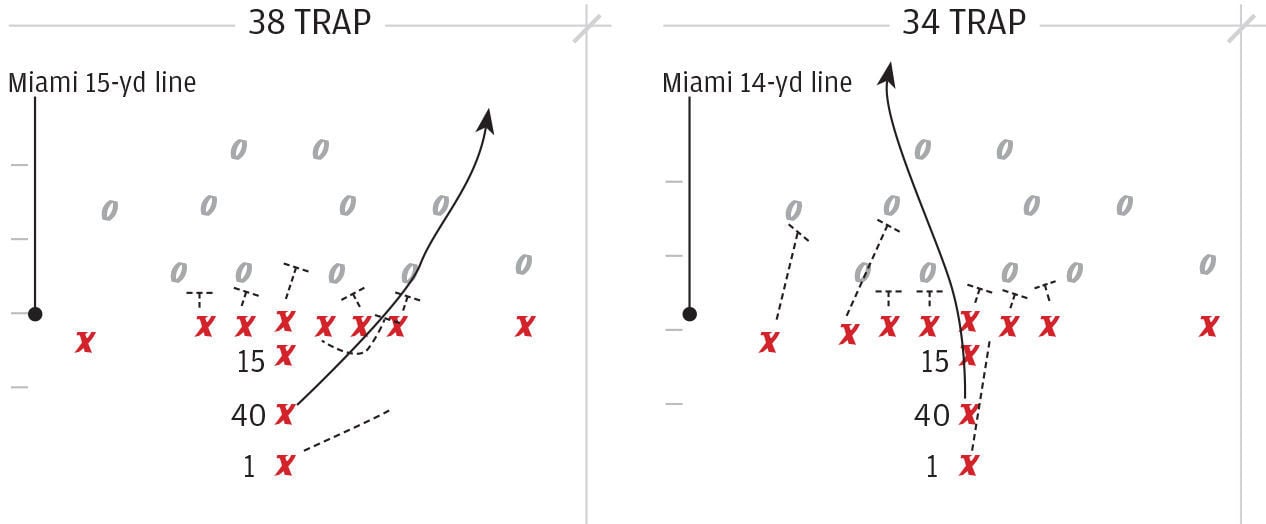 The situation: Trailing Miami 17-9 late in the fourth quarter of the 1995 Orange Bowl, Nebraska's vaunted rushing attack turned to its least-heralded weapon to close out the Hurricanes. Cory Schlesinger first scored on "38 trap," following right guard Brenden Stai to paydirt with 7:38 left. Less than five minutes later, Schlesinger busted loose off a block from center Aaron Graham on "34 trap" to score the game-winning points with 2:46 to go, somersaulting into the end zone and giving coach Tom Osborne his first national title.
They said it: "We practiced those trap plays, just for Miami, for a month, and when they called it in the huddle, I didn't think a thing about it because I knew it would be blocked perfectly," Schlesinger said in 2014. "When I scored, I looked at the grass in the end zone and it was a lot greener than anywhere else on the field."