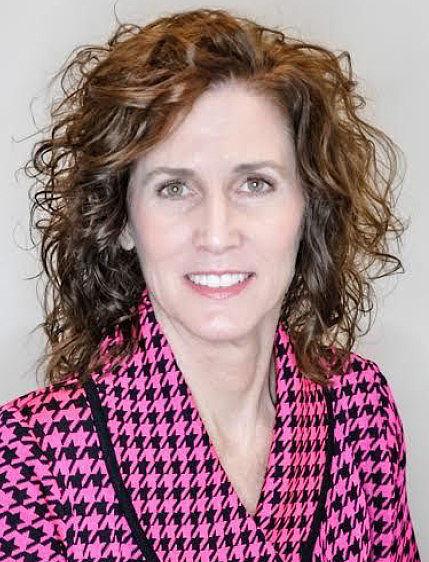 Occupation: IT project manager
Political party: Republican
Address: 1820 S.W. 26th St., Lincoln
Bickford has been an IT project manager at Nelnet for the past five years. Before that, she said, she was an occupational therapist for 15 years and a business law legal assistant. She has taught beginning computer classes at a homeless shelter and helped with a food distribution program. She is running on issues such as mental health, property tax relief and protection of the Second Amendment.
What legislation is needed in light of the Black Lives Matter protests and calls for more police reforms, such as standards boards and regulation of no-knock warrants, and sentencing changes, such as abolishing mandatory minimum sentences?
We must support our law enforcement. It is necessary that we provide our law enforcement officers with the tools they need to keep our streets safe and to protect themselves from the dangers they so bravely encounter each day. Tools like protective equipment and regular training, including annual deescalation training.
Do you think the property tax reform (LB1107) passed by the Legislature in August was the right solution to tax reforms needed by the state? What changes to the legislation might be needed in 2021?
Yes, but more needs done. Taxes need lowered, property assessed fairly and the same for all properties. A common sense formula should be provided to property owners on how valuations are determined. Nebraska needs to examine how to best fund schools and relieve the burden on taxpayers. If more tax revenue came from what Nebraskans consume, other than sources such as income tax, families could better budget and would have more money for necessary items like food and clothing.
How do you define transparency in government, and should the Legislature and administrative branches, including departments of Corrections and Health and Human Services, be subject to greater transparency requirements?
Transparency is when Nebraskans have access to information on current rules, regulations and processes, changes that have been made and changes that are being considered. There also needs to be access to the budget and how money is spent in order to discourage waste and misuse. I think transparency should be required from all agencies that are funded by taxpayer dollars.
Do you favor or oppose Nebraska's death penalty? Why?
I favor the death penalty because I feel it is a deterrent to crime. People have the right to choose their actions to avoid receiving a death penalty sentence.
Do you think the Legislature should legalize medical marijuana in Nebraska? Why or why not?
No. True medical marijuana needs approved by the Food and Drug Administration to ensure its safety. Without proper regulation and testing, the consumer doesn't know if they're getting a safe and effective product in proper dosage. Without that, it can easily lead to illegal use and get into the hands of youth. Marijuana is 10 to 20 times stronger than it was 20 years ago. I agree with the surgeon general that "no amount of marijuana is safe for adolescents."
Why are you running and what do you want to accomplish in office?
I want to represent District 27 on issues important to residents. While visiting with my neighbors, they express wanting lower taxes, fiscal conservative responsibility post-COVID19, minimal government regulations, support for law enforcement, and solutions for the mental health crisis that impacts prison overcrowding, homelessness and drug addition. I've demonstrated ability to solve complex problems and create pathways to effective solutions as director of occupational therapy and IT project manager, and look forward to doing just that in the Legislature.