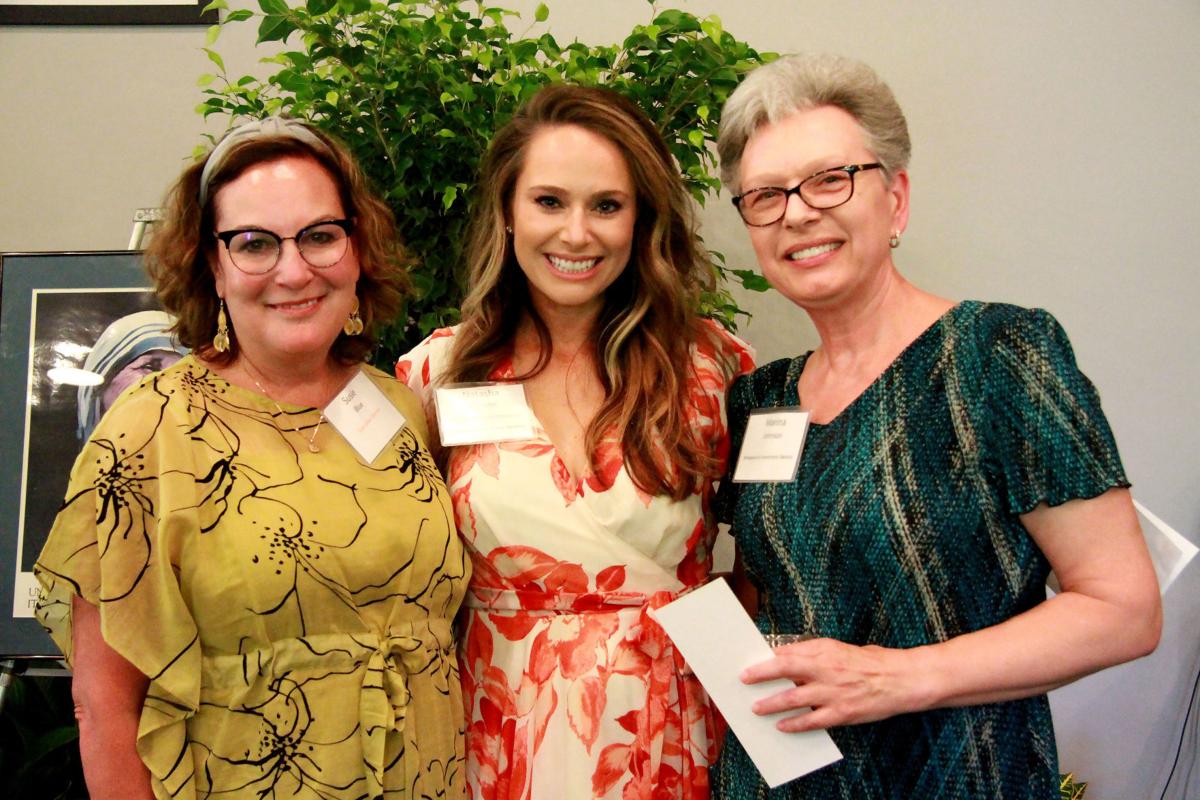 Matt Talbot Kitchen and Outreach hosted the annual Feeding the Soul of the City fundraising event on June 17 at Junto Wine. Because of the generosity of 50 corporate and individual sponsors, the 225 guests who attended and the many who gave donations prior to the event, Matt Talbot raised a gross total amount of nearly $140,000.
The money raised will support the day-to-day hunger relief and homeless prevention services of the community kitchen and outreach center.
Compassion in Action Awards were presented to John Turner and the St. Francis & St. Clare Hunger Relief Team.
Turner, who currently works at Nebraska Investment Finance Authority, has been a long-time partner of Matt Talbot during his nearly 30-year career of addressing housing barriers and advocating for people experiencing homelessness, substance use and mental health challenges.
The St. Francis & St. Clare Hunger Relief Team is a multi-generational family that has served a homemade and nutritious dinner on the fourth Thursday of every month (including Thanksgiving!) for 21 years and counting.
"Honoring our partners with Compassion in Action Awards is one of my favorite things to do, and we sure missed doing it last year during the pandemic," said Susanne Blue, executive director. "The only way to truly meet the needs of the homeless is to work together to find solutions, so we love to celebrate our partners."
Guests also watched a video about Matt Talbot's Street Outreach Program, which features former clients and staff members. The video can be seen on Matt Talbot's website or Facebook page.
"It takes a lot of courage to tell your story, and we are grateful that clients were willing to share so openly," said Blue. "Some parts of the video are hard to watch, but we have to remember that ultimately we are sharing stories of transformation and illustrating the power of bold hope."
To learn more about Matt Talbot Kitchen and Outreach, visit www.mtko.org.