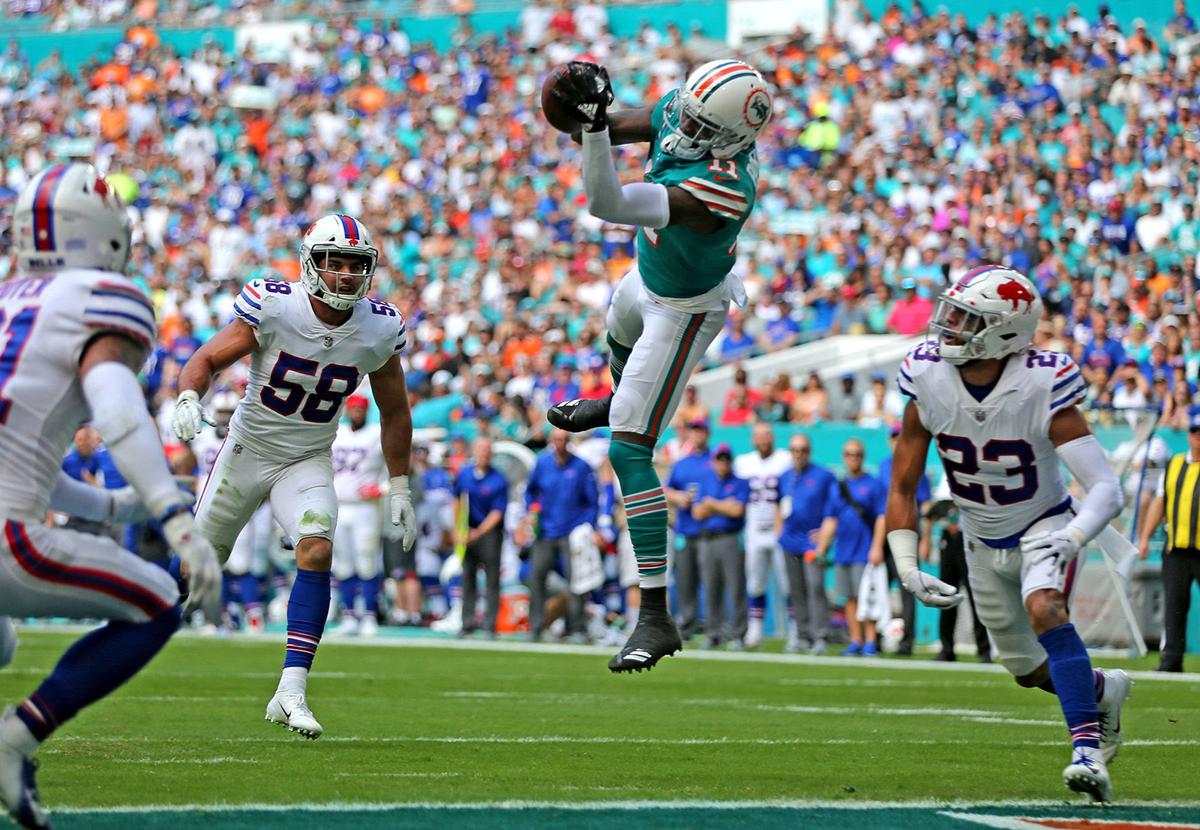 The ongoing blackout of 17 CBS stations in large U.S. markets on DirecTV has left subscribers of the satellite system's NFL Sunday Ticket with questions.
Among them: If the standoff between CBS and DirecTV parent AT&T isn't resolved by Sept. 8 — the first Sunday of the NFL's regular season — will DirecTV's Sunday Ticket still show games that are produced and broadcast by CBS?
Before that, however, there's the preseason to worry about. The dispute bars DirecTV and U-verse from showing any preseason game scheduled on one of the 17 CBS-owned local stations beginning Thursday night, when the Miami Dolphins take on the Atlanta Falcons.
Although only CBS channels actually owned by the company were pulled from AT&T's DirecTV and U-verse systems on July 21, subscribers nationwide also lost access to the CBS Sports Network and the network's Smithsonian channel. And all 117 CBS affiliates disappeared from the online streaming service formerly called DirecTV Now (it's now called AT&T TV Now).
During the regular season, half of the NFL's Sunday afternoon games are typically broadcast by CBS, which has the rights to the league's American Football Conference. The other half are broadcast by Fox, which has the National Football Conference rights.
Of the 17 CBS-owned affiliates that remain absent from DirecTV, seven are home to AFC teams: Miami (Dolphins), New York (Jets), Los Angeles (Chargers), Boston (Patriots), Denver (Broncos), Pittsburgh (Steelers) and Baltimore (Ravens).
The dispute between CBS and AT&T won't affect access to games normally offered on Sunday Ticket, representatives from CBS and AT&T said Wednesday.
Sunday Ticket subscribers will be able to see out-of-market games as they always have, said Kelly Starling, AT&T's media relations manager for Florida, Puerto Rico and the U.S. Virgin Islands.
"NFL Sunday Ticket receives all regional games produced by CBS Sports or FOX Sports regardless of anything that may be happening with any station affiliates," Starling said in an email.
But don't expect Sunday Ticket to come to the rescue to let you see local games that will be suddenly unavailable through DirecTV.
On AT&T's online community forums, several concerned football fans expressed hope that Sunday Ticket's normal policy of blacking out games available on local channels would be suspended if the local channel is blacked out on DirecTV.
No such luck, Starling said. Local-market games blacked out on Sunday Ticket will remain blacked out as long as the local channels are broadcasting them, he said. "NFL Ticket allows football fans to follow their favorite out-of-market teams," the statement said. "Local games are not available on this product."
A CBS spokesperson who did not want to be named concurred with AT&T's statement.
In blacked-out markets, fans can watch CBS games and other broadcasts with an over-the-air antenna, Starling said.
CBS' All Access app provides live 24/7 feeds from subscribers' local affiliates for $6.99 a month, including all sports telecasts broadcast by the affiliate. Subscribers with smart TVs, DVD players or game consoles that can host TV apps can watch CBS All Access on their primary televisions. It's also available for computers, smart phones and tablets.
Affected DirecTV subscribers can ask the company to send them a free a Local Channel Connector, which feeds signals from an amplified indoor antenna into the Genie receiver and DVR and enables viewers to browse, pause, and record over-the-air programming just as they would for signals received through a satellite dish. To request one, call 800-531-5000 and select technical support when prompted.