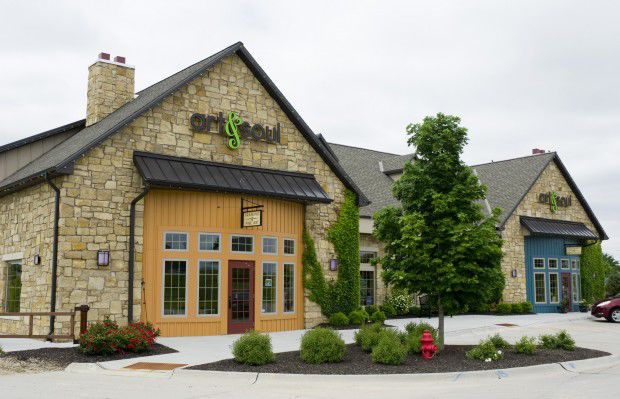 One of Lincoln's most successful craft brewers is expanding with a second location.
Zipline Brewing Company plans to open a second taproom in southeast Lincoln at the Village Gardens Development at 56th Street and Pine Lake Road.
"As the craft community grows, we want to grow with it," Craig Reier, Zipline's marketing director, said in a news release "There's a great concentration of local options within a mile or two of downtown, but there are craft fans all over Lincoln who are looking to share a beer closer to home."
Zipline has had its production facility and taproom at 2100 Magnum Circle, which is in an industrial area just south of West O Street and just east of U.S. 77, since it opened in 2012.
Production will remain at that site and the taproom there will continue its normal hours, the company said.
The new taproom at Village Gardens, which will be in the same building as Art & Soul, will be in the style of a German beer hall, with communal tables for patrons to sit at.
"We plan to develop the beer hall as a multigenerational, multipurpose center where friends and families can enjoy great beer in a unique, but familiar environment," Zipline co-founder Tom Wilmoth said in a news release. "It'll be a spot where everyone belongs and everyone feels at home."
Zipline said the new taproom will open sometime this fall.
Zipline's new taproom is the latest announcement in what is shaping up to be the biggest year in Lincoln's craft brewing history.
Boiler Brewing Co. opened in April in the basement of the Grand Manse at 10th and P streets, and in May, Blue Blood Brewing opened its new restaurant and brewing operation at Robber's Cave.
Three new breweries also are hoping to open this year. White Elm Brewing Co. at Eighth and Van Dorn streets and Backswing Brewing Co., which is taking over Blue Blood's old spot at 500 W. South St., both should be open within the next month or two. Another brewery, Code Beer Company, hopes to be open by the end of the year in a building at Antelope Valley Parkway and N Street.