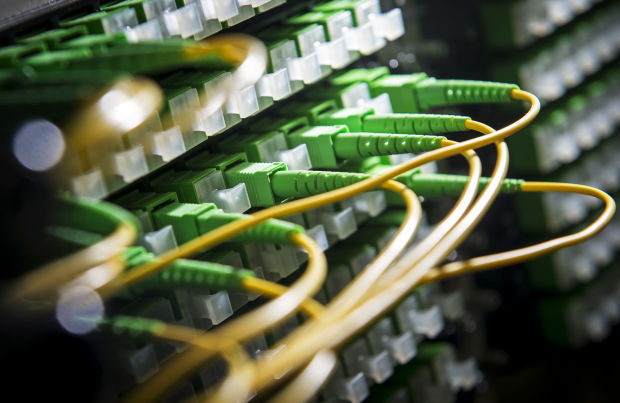 Windstream has beaten Allo to the punch on 1-gigabit Internet service.
The telecommunications company that is the main landline phone provider in Lincoln and southeast Nebraska has upped its game on broadband Internet service, announcing Monday that 1-gig service is now available to about 2,300 customers in Lincoln.
According to Windstream, the ultra-fast gigabit Internet service allows customers to download 100 songs in three seconds or an HD movie in just seven seconds
Windstream did not say where in the city the service is available, but the company said it expects to expand 1-gig service to 25,000 customers by the end of 2017.
Cost of the residential service is $89.99 a month for a year either by itself or bundled with phone service. After that it goes to $117.99 a month or $119.99 bundled with phone service. A business-class Internet bundle with 1-gigabit service costs $160 for the first 12 months, then goes to $200 a month.
"Windstream is proud to be the first service provider to bring 1-gig Internet service to Lincoln," Sarah Day, president of consumer and small business at Windstream, said in a news release.
The company said it has spent $15 million in the past three years on infrastructure upgrades in Lincoln to accommodate its Kinetic TV service, which debuted in April 2015, and the 1-gig Internet service.
Allo, a Nebraska-based telecommunications firm that was purchased last year by Nelnet, currently is building out a fiber network to bring 1-gig Internet to several areas of the city by this summer. Allo has said the entire city will have the service by sometime in 2019.
In addition to Lincoln, Windstream also launched 1-gigbit Internet service Monday in Lexington, Kentucky, Sugar Land, Texas, and several suburban cities in the Charlotte, North Carolina, area. All told, the service is available to 35,000 people.