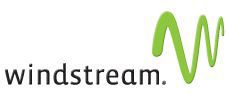 Windstream announced this week that residents of Elmwood can now get its 1-gigabit internet service.
The telecommunications company said about 300 homes and businesses in the Cass County village of about 600 people 20 miles east of Lincoln can receive its Kinetic fiber internet service.
The company debuted the service in Lincoln four years ago and has been rolling it out to surrounding communities over time.
"Fast, reliable broadband is central to the economic development of the communities we serve, and we are proud to make this investment in Elmwood," Jeff Small, president of the company's consumer and small and midsize business segment, said in a news release. "We're proud to empower the communities we serve with access to the fastest internet services available anywhere."