Most businesses get started by people finding a need and filling it.
Often that need is one they encounter themselves, but Jack Funke discovered the need he eventually filled by accident on social media.
Funke was on Facebook one day when something about trash can cleaning popped up in his feed.
"I saw this video. I don't know how it even ended up on my Facebook page," he said.
But it gave him a business idea.
Funke, who is a student at the University of Nebraska-Lincoln, comes from a family that owns numerous small businesses, including Paper Tiger Shredding and a medical waste disposal company.
He's always wanted to start his own business, and a trash can cleaning service seemed like something he could do pretty easily as a college student.
You might wonder why people would pay to have their trash cans cleaned. After all, can't you just rinse it out with a garden hose?
You can, but as Funke points out, that doesn't get rid of the smell. Nor does it rid the can of all the nasty bugs that might be in there, including E. coli, staph, mold and yeast.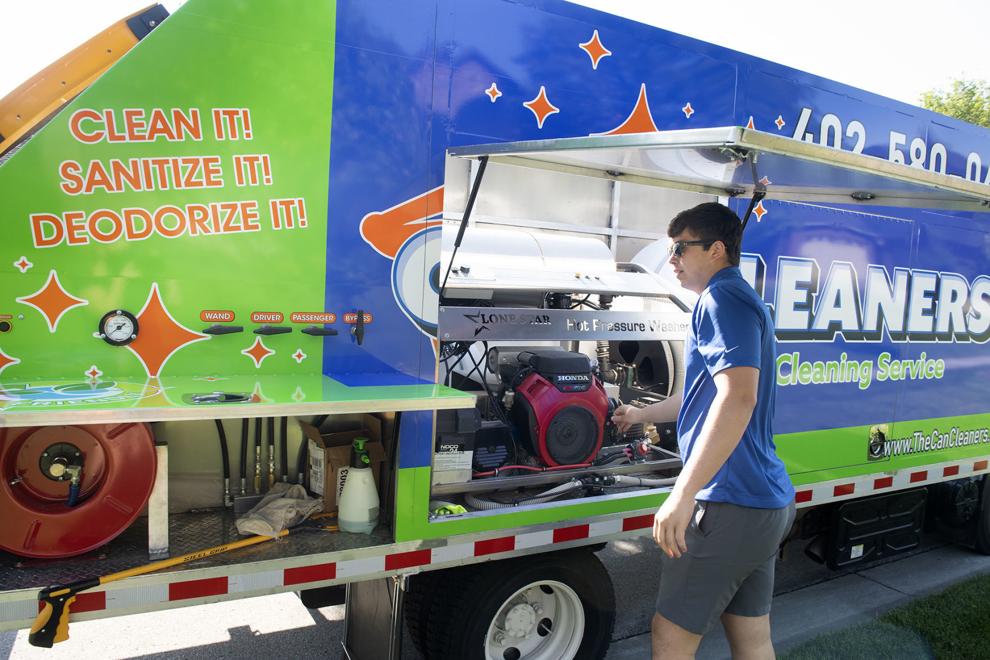 "You don't really think about it, but you put everything you don't want in your house in your trash can, and then you touch that trash can every day," he said.
Funke did some research and found out that while trash can cleaning services have been pretty commonplace in the United Kingdom and some other European countries since the 1980s, they only caught on in the U.S. a few years ago.
In addition, they are fairly rare in the Midwest, with just a handful of businesses, including one in Omaha.
There wasn't one in Lincoln, so Funke found a couple of investors, including his uncle, had a truck custom made for the business, and The Can Cleaners was born.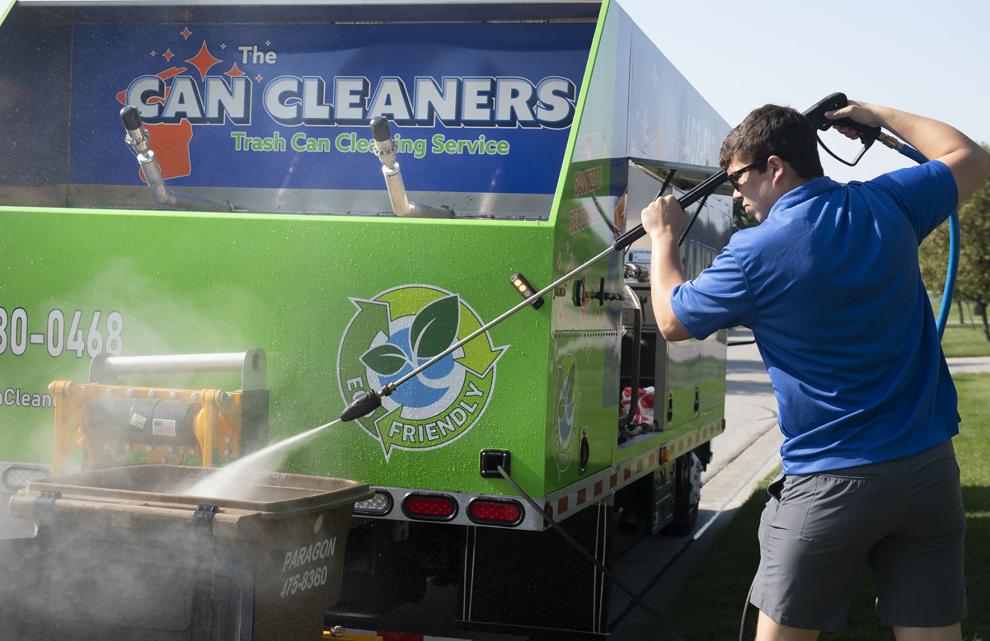 He's managed to sign up about 20 regular residential customers and a few commercial ones despite not being able to do much outreach. He had hoped to go door to door to get the word out about his business, but because of the coronavirus pandemic, the city suspended issuing peddler's permits.
So he's had to rely on Facebook and word of mouth.
He charges $12.95 a month for residential customers. That gets you one cleaning, usually done on trash day after the hauler has come.
With Funke's cleaning system, the cans are lifted into the back of the truck and cleaned with a pressure washer. All the water goes into a 500-gallon water tank and is disposed of later into the sanitary sewer system, which means all the nasty stuff in your can "never winds up on your driveway or in the storm sewer," he said.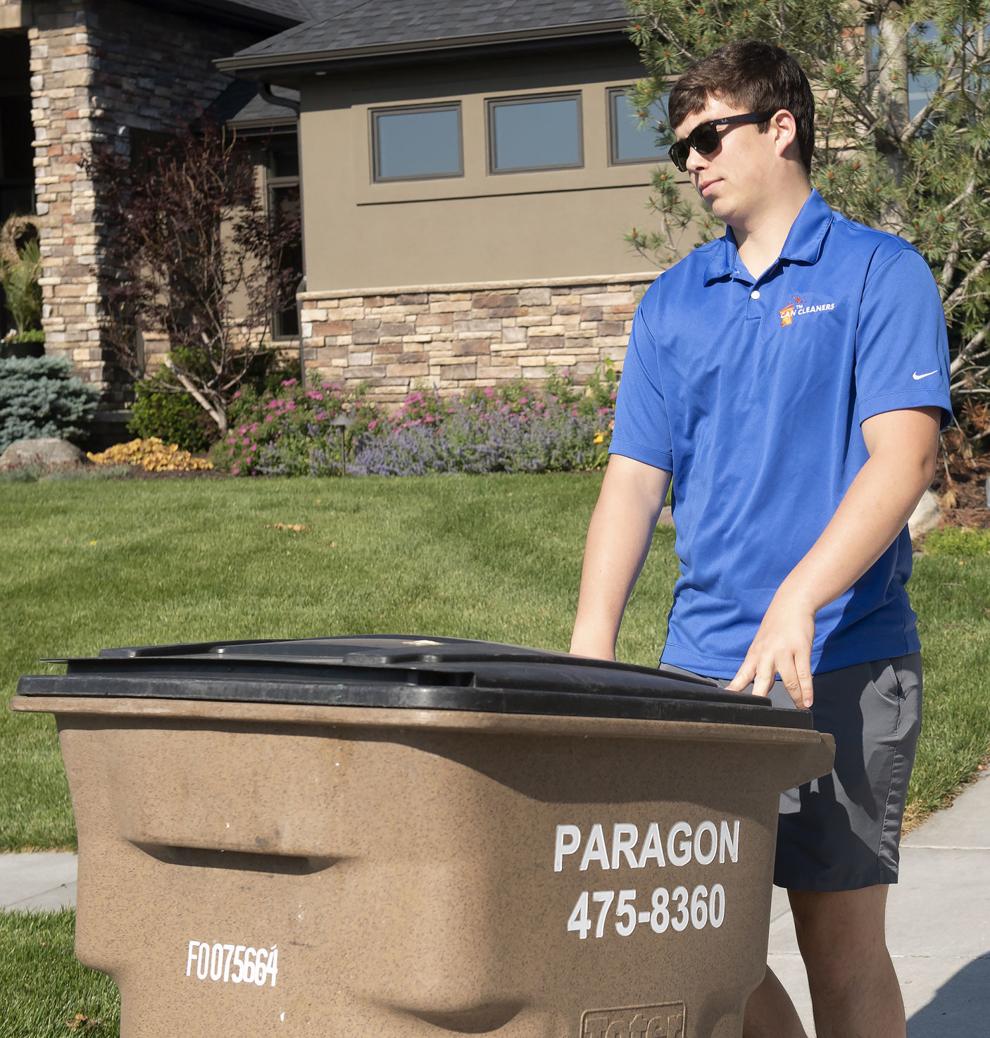 Lisa Pierce and her husband, who live in Hickman, found out about the service on Facebook.
She said that her parents, who live in Florida, use a similar service and love it, so she and her husband decided to give it a try.
"I thought it was kind of nice, because, you know, trash cans smell amazing," she joked.
In addition, they have five children, and using the service means there's "one less thing on my list to do," Pierce said.
"It's a nice service to have when you're busy, busy all the time," she said.
Most area residents, unlike the Pierces, probably aren't familiar with professional trash can cleaning, so Funke knows he has his work cut out for him.
"As we are the first business in our area, we have to push the education part, so possible customers understand the benefits and why it is a necessary process," he said.
Though he's satisfied with where the business is right now, especially considering he still has a couple of years of school left, Funke does see it potentially growing into his career.
"I kind of want it to be a full-time job," he said.