When it comes to starting companies, Troy Kanter knows a thing or two.
The former Gallup employee started Human Resource Innovations in 1995 with partner Bill Erickson and, a couple years later, merged it with a company out of Pennsylvania called Raymond Karsan Associates.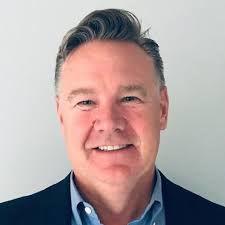 That company eventually became Kenexa, a publicly traded company that provided both consulting and software products in the recruiting and talent management space. In just a few short years, the company grew its revenues from seven figures to nine figures, and in 2012 it was acquired by IBM for $1.4 billion.
After a brief transition period, Kanter, who was the company's president and chief operating officer, bounced around a bit. He served on some corporate and charitable boards and did a stint as CEO of Twenty-Eighty, one of the world's largest workforce development companies.
It was during that stint that Kanter said he realized the world of business-to-business sales, referred to as B2B, was "getting completely transformed" and needed a new model.
So he decided to do something about it. Kanter bought back some intellectual property from IBM and partnered with a former colleague, Courtney McCashland, to start a new company called AuctusIQ, which is headquartered in Lincoln.
That was two years ago, and Kanter and McCashland have been developing their product, partnering with a roster of clients that includes dozens of mid-market, fast-growth companies, as well as multiple Fortune 1000 firms, to test it out.
Those clients' use of AuctusIQ's technology platform have validated its ability to grow revenue through sales performance optimization, the company said last month in a news release officially launching the platform, which is built on using analytics and artificial intelligence to help companies find the right sales talent, and then giving that talent personalized coaching and feedback to help improve results.
"Our platform is based on years of studying what differentiates the best salespeople from the rest and examining how leaders turn that competitive advantage into growth," McCashland, who is the company's chief officer of science and strategy, said in the news release.
In an interview, Kanter said the company has already seen rapid growth, with sales doubling each of its first two years.
And he expects a two to threefold increase in revenue in the near future, "just based on the success we're having with our current clients."
Those clients are seeing the value of AuctusIQ's product.
"Through implementing the AuctusIQ integrated selling system that connects the talents of my people to deal strategy and focused performance coaching, we have achieved one of the most efficient cost-of-customer acquisition ratios in the fast-growth (software-as-a-service) sector," Mahe Bayireddi, CEO of Phenom People, said in a news release.
The revenue growth also is leading to the need for more employees, Kanter said. AuctusIQ currently has about a dozen people working either full time or as contractors, and he said he expects the company to need to hire 20-30 more people over the next couple of years, with a particular focus on data scientists.
Not all of those people will physically work out of Lincoln, but Kanter said plans are for the company's main office and the bulk of its workers to be based here.
Kanter said all the positive stereotypes about Lincoln, such as its hardworking and educated workforce, are true.
"So it's a great place to build a company," he said.