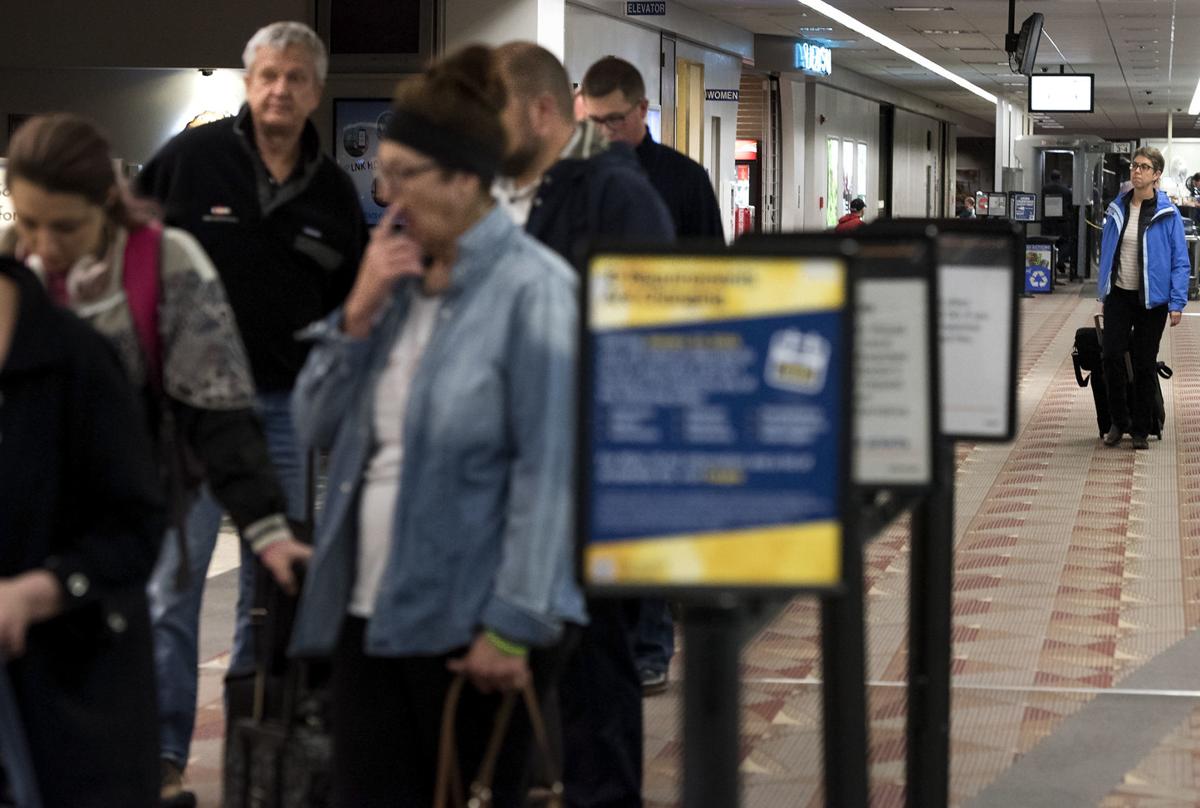 A perk that travelers at the Lincoln Airport have long been requesting is now available.
The airport and Transportation Security Administration announced Friday that security PreCheck is now offered in Lincoln.
The PreCheck program, which was rolled out in Lincoln a couple of weeks ago, allows qualified travelers to go through a less-intense, expedited screening process that lets them forgo things like taking off shoes and jackets or removing electronics from carry-on luggage.
The Lincoln Airport has previously not been able to offer the program because of its split-gate setup that made it difficult to provide enough TSA staffing.
You have free articles remaining.
The TSA is using what's called its Blended Lanes program at the Lincoln Airport. As opposed to the full PreCheck program in which travelers get a dedicated security lane, Blended Lanes uses a system in which qualified travelers are identified by a special marker, so they get their property separated out as they go through screening.
"Even though it's not a full PreCheck ... the blended PreCheck is still going to be drastically better than what we had," said airport Executive Director David Haring.
Haring said not having the PreCheck program in Lincoln "has been one of the biggest complaints" he's heard from passengers.
The TSA said in a news release that it has begun the Blended Lanes program in about two dozen smaller airports and is planning to expand it to additional locations.
The TSA said passengers who are already enrolled in the PreCheck program don't need to do anything new to participate, and should ensure they use their known traveler number when booking a flight.
Those who want to sign up need to go to tsa.gov. The process requires an online application and then an in-person meeting that takes about 10 minutes. Travelers usually receive their approval within two weeks. The program currently costs $85 every five years for domestic PreCheck and $100 for international travel.