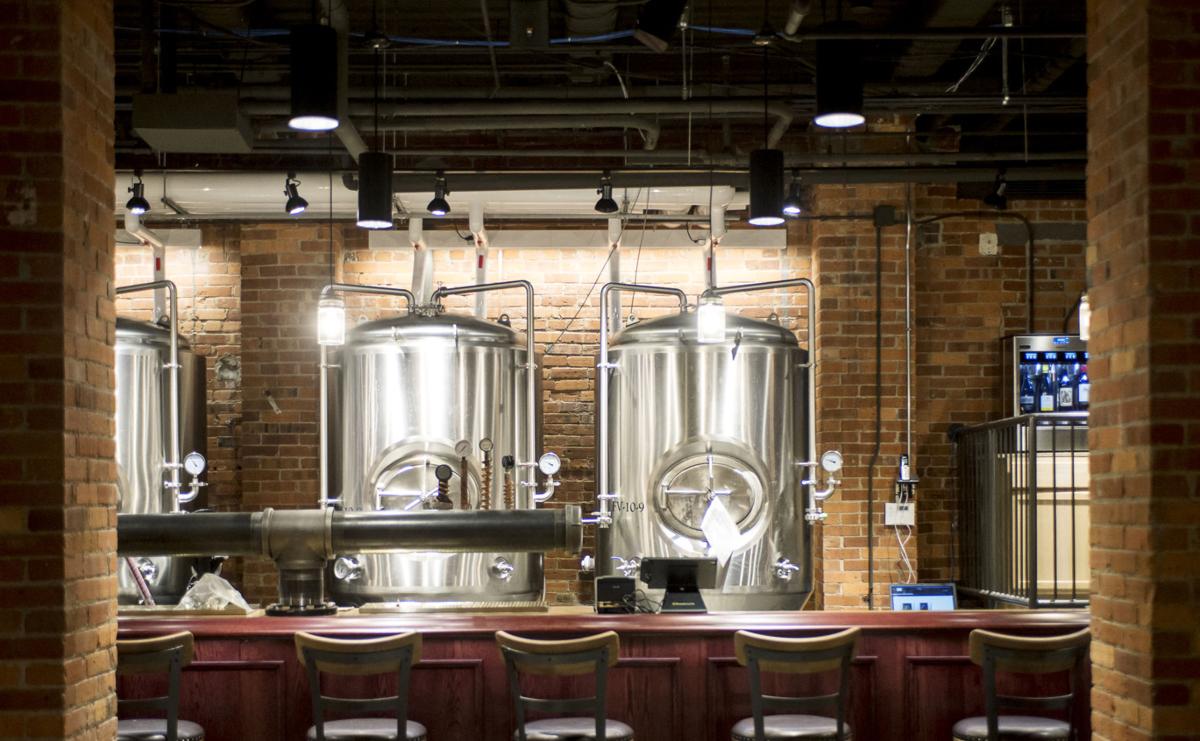 Despite talk of a slowdown nationally in the craft brewing industry, there doesn't seem to be any evidence of a drop in business locally.
One new brewery opened this year in Lincoln and three others are scheduled to open in the coming months. Two established brewers -- Blue Blood and Zipline -- also have expanded.
On a national level, things don't look as rosy.  Friday, the world's biggest brewer, Budweiser maker Anheuser-Busch InBev, for the first time acknowledged what it says is a slowdown in the industry, saying the sector has been decelerating for more than three months.
Some of the early pioneers of the craft-beer movement in the U.S. are starting to feel the pain. Stone Brewing, the 20-year-old Escondido, California-based brewer of Stone IPA, laid off about 5 percent of its 1,200 employees this month, citing a less predictable business environment. The news came less than two weeks after Craft Brew Alliance Inc., owner of the more than 30-year-old Redhook Brewery, said it was halving the number of workers at its Woodinville brewery in Washington state.
The stress is partly due to the sheer number of beer makers competing to entice drinkers. A thirst for more local and flavorsome beers swelled the number of breweries in the U.S. to a record 4,656 in June, yet the volume of beer produced is growing at less than half the 18 percent rate it boasted two years ago, according to the Brewers Association, a trade body for the American craft beer industry. The U.S. now has more breweries than it did at its high-water mark of 1873, according to the group.
"There's a natural point where it can't grow anymore and this might be it," Anthony Bucalo, an analyst at HSBC, said by phone. "Consumers are overwhelmed by too much choice; the industry has been swamped. There's too many brands, too many styles, not enough quality."
Locals don't see it that way.
You have free articles remaining.
Brian Podwinski, owner of Blue Blood Brewery, said business is "up a ton," since he opened his new brewery and restaurant location on the site of Robber's Cave near 10th and High streets.
Podwinski said talk of a slowdown among large national craft brewers didn't surprise him, though.
"I'd say I think your going to see a continued focus on local," he said.
Thad Aerts, taproom manager at Boiler Brewing Company downtown, which opened earlier this year, said craft brewing has grown so large so fast that a slowdown of some kind was inevitable. However, he said if there is a slowdown, it's affecting, "the big boys of the craft industry."
"I do think there is still plenty of room to grow for the local, neighborhood brewery and tap room to do their thing and make top notch beer for the community in which they reside," Aerts said."
Lincoln companies that make brewing equipment would be more likely to see the effects of a slowdown, since they have customers not just throughout the U.S. but worldwide, but they do not see signs of a slowdown either.
"From the perspective of it slowing down, we still haven't seen it," said Bruce Kucera, vice president of Norland International, which makes brewing, bottling and canning equipment. The company completed an expansion earlier this year to keep up with business.
Jon Marco, who co-owns Alpha Brewing Operations and is an investor in Boiler Brewing, said the Brewers Association's own projections have the number of craft breweries in the U.S. doubling to 10,000 locations in five years.
"Alpha Brewing Operations adds one brewhouse per week to that total, and the orders keep flowing in," he said.
This article contains material from Bloomberg.
Reach the writer at 402-473-2647 or molberding@journalstar.com.
On Twitter @LincolnBizBuzz.