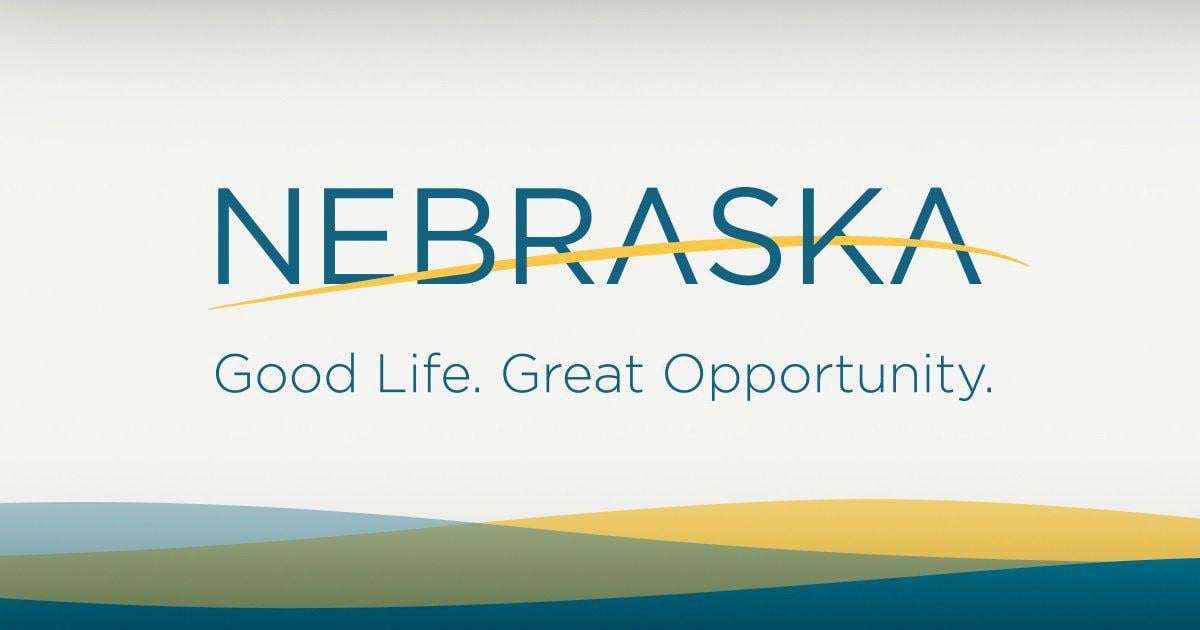 Nebraska is going back to "The Good Life."
Gov. Pete Ricketts unveiled state government's first unified brand Tuesday, and it takes a nod from the beloved 1970s tourism slogan that still graces highway signs around the state.
The new brand is "Good Life. Great Opportunity."
Versions of that brand, developed by Lincoln advertising firm Firespring for $62,500, will appear on state letterhead, online and in other official capacities. 
The tourism slogan will remain "Nebraska Nice" — for now — but Ricketts encouraged agencies not under his direct control to consider adopting the "Good Life" brand themselves.
He announced the branding at the Cornhusker Marriott before the first Governor's Summit on Economic Development and later revealed the new look to a summit crowd of about 400 people.  
"A story will not last if it's not true," the governor said, paraphrasing a quote from John Steinbeck's 1952 novel, "East of Eden."
Ricketts said the unified brand is the first of its kind in state history, although Nebraska lawbooks have listed a different official slogan and symbol since 1963: "Welcome to NEBRASKAland ... where the West begins," accompanied by an image of a horse-drawn wagon.
The governor's office will not seek to have the law rewritten, said Ricketts spokesman Taylor Gage.
Firespring began the branding process in October, and a return to "The Good Life" quickly gained favor, said Dave Snitily, the firm's president. Still, Firespring held input sessions in six cities around Nebraska and surveyed 1,500 to 2,000 business leaders, millennials and others about the new brand.
State agencies may customize the "Good Life" by changing the last word to fit their missions, Ricketts said. Four have already done so.
The Roads Department selected "Good Life. Great Journey." Labor picked "Great Connections," the Nebraska State Patrol chose "Great Tradition" and the Department of Motor Vehicles opted for "Great Future."
"It captures the essential nature of Nebraska," state Economic Development Director Courtney Dentlinger said.