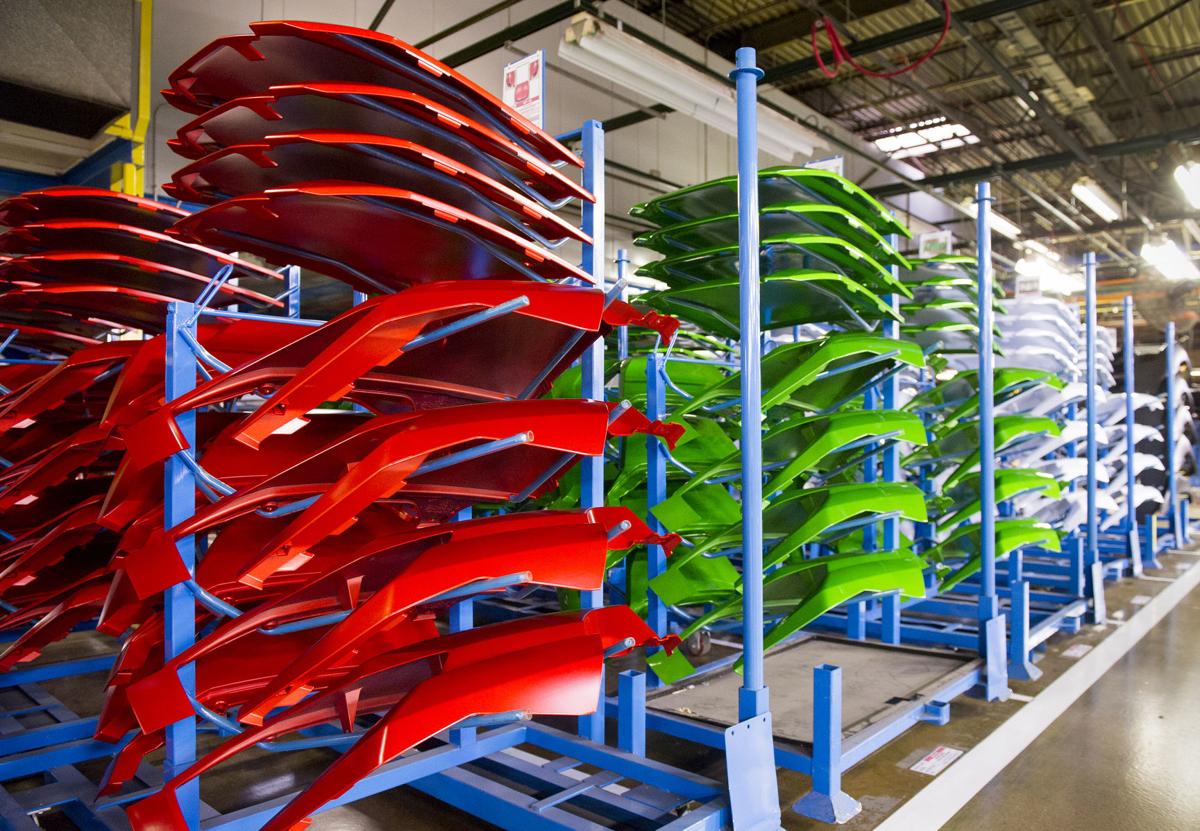 President Donald Trump's trade decisions are poised to have a big effect, much of it negative, on Nebraska's farmers, manufacturers and others.
Trump instructed the U.S. trade representative to consider slapping an additional $100 billion in tariffs on Chinese goods on Thursday, a dramatic escalation of the trade dispute between the two countries.
"Hopefully the President is just blowing off steam again but, if he's even half-serious, this is nuts," U.S. Sen. Ben Sasse said in a news release.
"Let's absolutely take on Chinese bad behavior, but with a plan that punishes them instead of us," Sasse added.
On Wednesday, China announced plans to respond to Trump's threat of tariffs on $50 billion worth of that country's exports to the U.S. with tariffs of its own. Among the targets were many agricultural exports, including soybeans, pork, beef and corn.
If China goes through with its threat, it could have a disproportionate effect on Nebraska. The U.S. Department of Agriculture named Nebraska along with four other states as those likely to be most affected.
As Nebraska Rep. Don Bacon pointed out in a Tweet on Wednesday, China is the single biggest export market for Nebraska farmers, accounting for $1.4 billion of the $6.4 billion in agricultural commodities the state exported in 2016.
"Nebraska's ag economy is the backbone of our state, and if these proposed tariffs take effect they will have serious, damaging effects on the entire Nebraska economy," Bacon said in a statement posted on Twitter.
The tariffs, initially pushed by Trump, add a 25 percent tax to imported steel and a 10 percent tax on foreign aluminum. Though Trump exempted some countries temporarily from the tariffs, they still are expected to boost the price of steel.
Steve Nelson, president of the Nebraska Farm Bureau, said proposed Chinese tariffs on pork and soybeans "have cost farmers hundreds of millions of dollars in lost value in agriculture markets at a time when they can least afford it."
"Nebraska farmers and ranchers and the markets they rely on should not be sacrificed as a negotiation tactic," Nelson said in a statement on Wednesday.
Ernie Goss, a Creighton University economist, said that it's too early for effects of the potential Chinese tariffs on ag products to be "reliably estimated," but he said if they do go into effect for a prolonged period of time, they will have an "outsized impact" on the state's economy.
Goss also said that the timing of the proposed tariffs couldn't be worse for Nebraska's agriculture sector.
"Nebraska's 2018 farm income is likely to fall to its lowest level since 2006. Nebraska tax collections had already been under significant pressures with the state's reserve fund at a dangerously low level (approximately $275 million)," Goss said in an email. "China's actions can only worsen an already difficult economic situation."
While Nebraska farmers could take the brunt of damage from a U.S. trade war with China, other industries are also seeing negatives in the president's trade moves.
The tariffs instituted last month sent steel prices soaring, and though they have moderated since then, manufacturers are still feeling the effects.
Kawasaki Motors Manufacturing is one of the largest manufacturers in the state and uses millions of dollars of steel every month at its rail car and consumer products plants in northwest Lincoln.
In an interview last month before the steel tariffs had been implemented, Senior Manager Jason Hellbusch said the company was still evaluating the possible long-term effects but was bracing for cost increases.
"Though most of our steel is purchased through domestic sources, we anticipate cost increases will still be felt due to the higher demand on U.S. steel," Hellbusch said in an email. "We have already noticed some of this effect starting to occur."
Hexagon Lincoln's main products — tanks for alternative fuels such as compressed natural gas and hydrogen — are made out of composite fibers, but the company uses plenty of steel for other purposes, such as framing for large fueling station modules.
Hexagon Lincoln President Jack Schimenti said most of the company's steel is from U.S. suppliers, so he doesn't foresee a big effect from the tariffs. However, a new product the company is rolling out uses high-strength steel that may be affected by the tariff, he said.
"This would put our product at an economical disadvantage outside of the U.S.," Schimenti said late last month, and make it hard to compete in places like Central and South America.
On the other hand, the steel tariffs could provide somewhat of a competitive advantage for the company, because most of its competitors make steel tanks and use mostly imported steel, much of it from China, Schimenti said.
Eric Thompson, director of the Bureau of Business Research at the University of Nebraska-Lincoln, said a full-scale trade war between the U.S and China "would be negative for the Nebraska economy, and Nebraska agriculture in particular."
He also said the uncertainty created by the recent trade moves could reduce investment in the state's agricultural sector.
However, Thompson said the key is whether the recent moves actually result in a trade war, something he said he doubts will happen.
"The pattern so far is that the Trump administration is willing to settle trade negotiations quickly with only modest concessions from our trading partners," Thompson said in an email. "This suggests that the most likely outcome is that there will be minimal disruption in trade with China, including trade in agricultural goods."