Thanks to COVID-19, thousands of people in Lincoln are working from home instead of the office. On top of that, tens of thousands of public and private school students are doing their lessons online.
In addition to creating domestic stress and logistical nightmares, the setup is also putting a strain on Lincoln's internet infrastructure.
Dan Metzler and his wife are both working from home, and two of his three kids are doing their schooling online. That has led to some issues with their Spectrum internet service.
"Our internet has definitely slowed down," said Metzler, a social worker. "It's cut out a few times, and I've had to reboot the Wi-Fi."
Metzler said he and his wife, who works for a medical services company, are both doing numerous Zoom chats, and his wife has to upload and download a lot of data files, so they are putting a lot of additional stress on their service.
And it's not been up to the task, nor has Spectrum's customer service, he said.
"I've tried to contact Spectrum by phone and also their online chat, but no luck. I would wait for an hour on both, with no luck."
Metzler said he wants to give Charter Communications, the company that owns Spectrum, a chance, but at this point he's looking to switch to another provider.
In a statement, Charter said its networks are built to exceed maximum capacity during peak evening usage.
"We are continuously monitoring our networks 24-7 and consulting regularly with other connectivity providers. Thus far, we have seen some increased daytime network activity — especially in areas with larger COVID-19 closures — but levels remain well below capacity and typical peak evening usage in most markets," the statement said.
The statement also said that the company's customer service reps are working "around the clock," and "we appreciate our customers' patience."
Logan Koenig said he hasn't had good luck with Windstream Communications, either.
Koenig, a recent graduate of Southeast Community College, lives with his parents in Lincoln.
He said they have a fairly basic internet plan from Windstream that's advertised as high-speed but is usually pretty slow.
With his mom now working from home, though, things have really slowed down.
"It's never been great on speed to begin with," Koenig said. "Right now, though, it is absolutely terrible."
Scott Morris, a Windstream spokesman, said the company has consistently seen 30% more traffic than usual since about mid-March, but it remains "well within operational tolerances."
"As a result, we are not experiencing any congestion in our Lincoln and Nebraska networks," he said in an email. "We have multiple 100-gig connections across the city and state, and our Lincoln network connects directly to our major internet hubs in Denver and Chicago."
However, Morris said some customers have found the need to add bandwidth to do everything they need to from home, and Windstream has seen increased inquiries about upgrades.
Allo customers, by and large, say they are not seeing slowdowns in speed or other issues.
Joe Eisenberg, a retired IT professional with a host of hobbies that take up a lot of bandwidth, said Allo has "worked wonderful" so far.
Eisenberg says over the past few weeks he's done live webcast appearances and downloaded 3D printer files to make masks, face shields and ear guards, all without any slowdowns or service interruptions.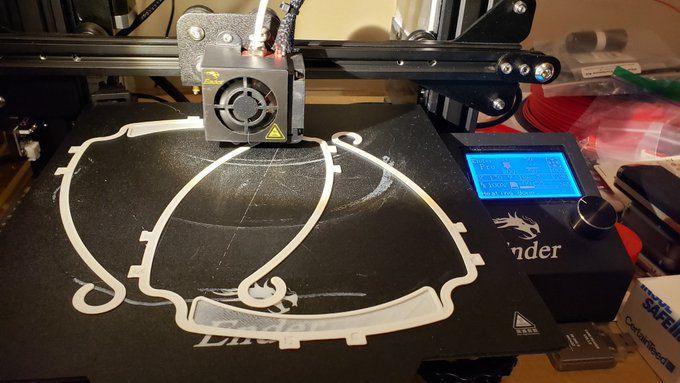 Jordyn Swanson said she and her husband decided to switch from Spectrum to Allo a few weeks ago when they knew they would both be working from home.
"Allo has been amazing — from our initial conversation with them prior to switching over, to the installation, and now the performance of our Wi-Fi," said Swanson, who is a marketing specialist for Social Assurance, a Lincoln company that provides regulatory-compliant software, as well as marketing services to financial institutions.
"My husband is also on multiple video conference calls daily, so it was important for us to have a reliable internet connection that could handle both of our devices simultaneously," she said. "We couldn't be happier with the switch."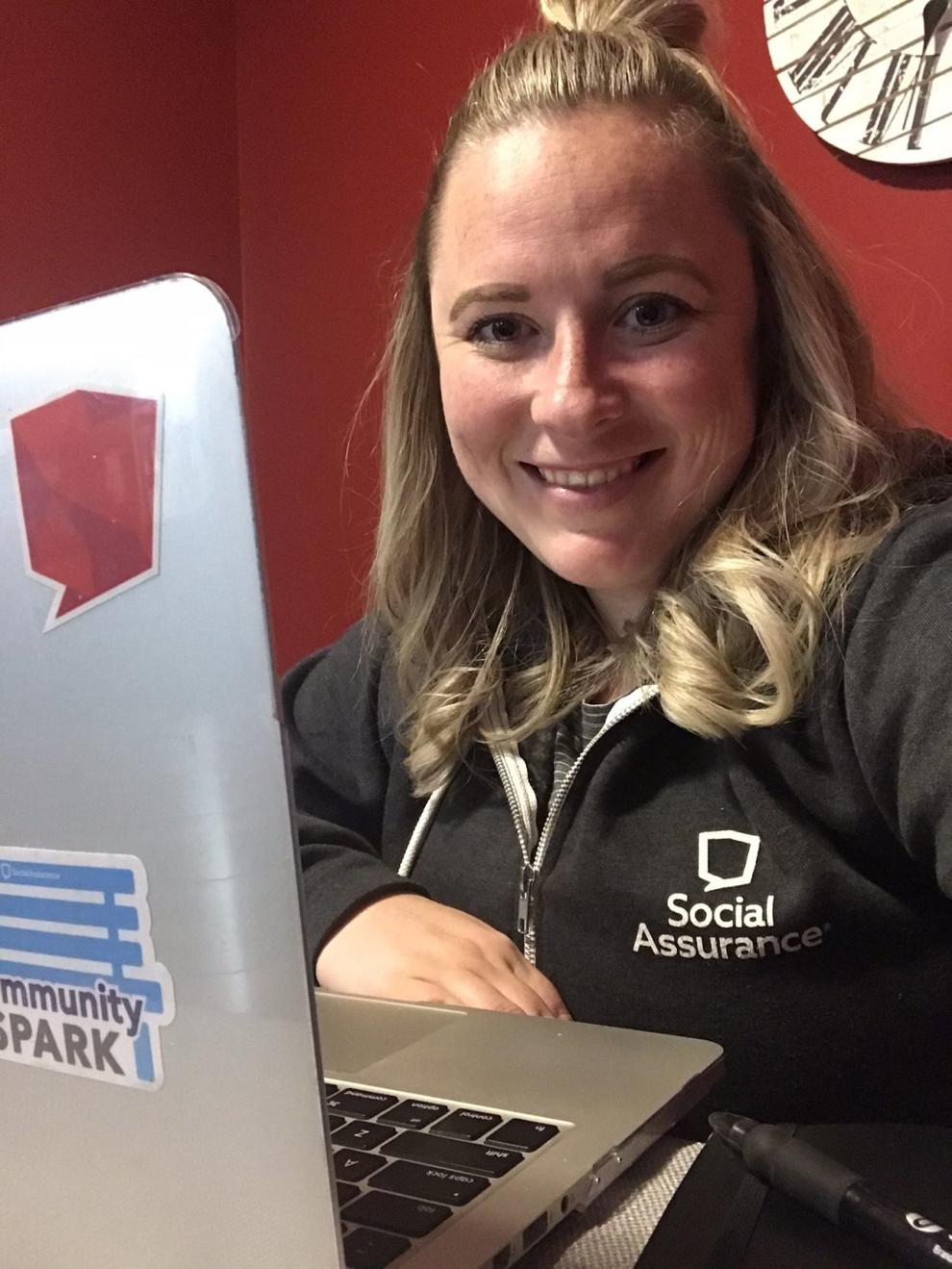 Allo President Brad Moline said one of the reasons his company's network is performing so well is that it was "built for the future."
Moline said that while many other providers have focused on download speeds, which means "you get your Netflix a little faster," Allo focused on upload speeds as well as reducing latency, which is essentially the lag time it takes to send information from one point to another, in an effort to provide people in Lincoln and rural Nebraska the same kind of work-from-home experience as people in big metropolitan areas.
That left it prepared for the surge of home internet traffic.
Allo is still doing installations at homes that can pass its health standards, but Moline said that for the safety of both its employees and customers, it's only doing internet installations because they take less time and usually only require technicians to be in one part of the home.
"I was expecting our network to perform as it has," Moline said, noting that Allo is using less than 50% of its bandwidth.
"None of us wanted or predicted an event like this, but the network was ready," he said.