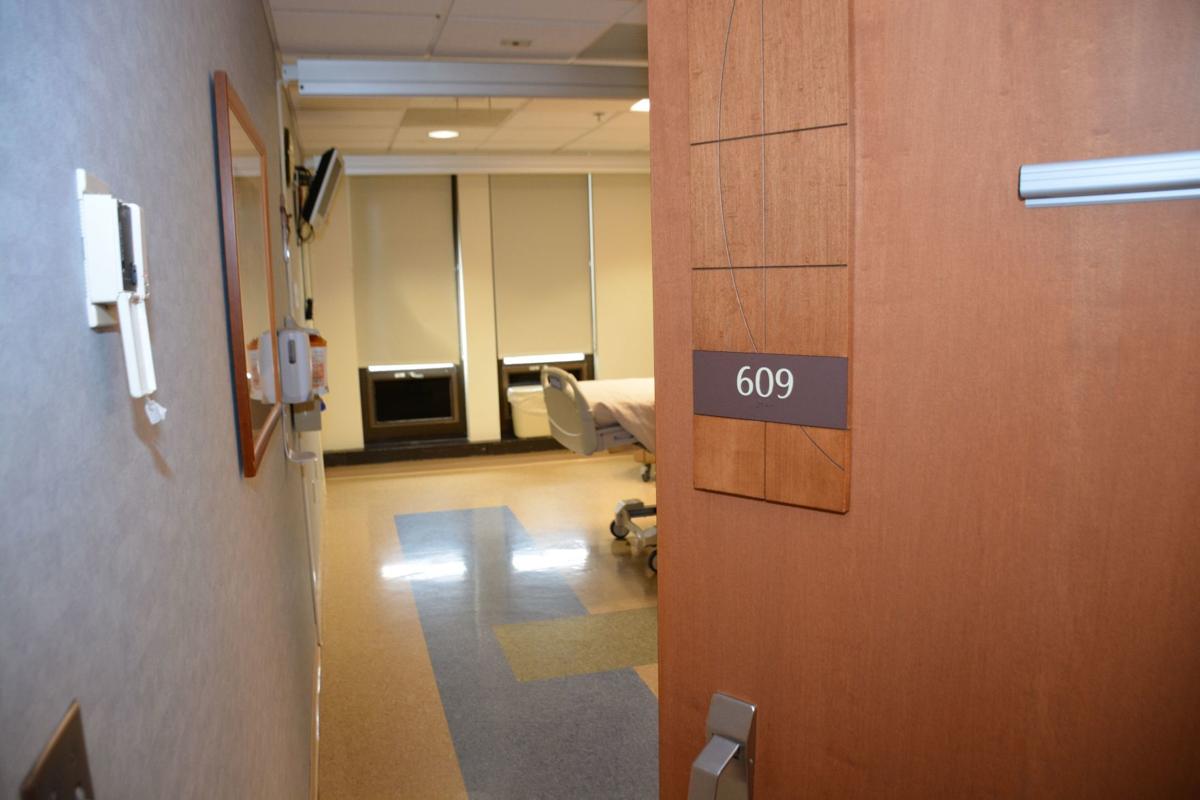 CHI St. Elizabeth is preparing for a potential surge of COVID-19 patients by turning its sixth floor into an isolation ward for those with the illness.
The floor will have up to 40 beds to house patients with the novel coronavirus who are sick enough to be in the hospital but who don't need to be in intensive care.
"The idea for this unit is to act as a backup plan in the event that we get a lot of COVID-19 patients," said Derek Vance, president of CHI St. Elizabeth and CHI Nebraska Heart.
Vance said the plan was formulated over the past several weeks in consultation with Gov. Pete Ricketts. St. Elizabeth is one of two CHI Health hospitals that will host a short-term unit. The other is CHI Midlands in Papillion.
The sixth floor of the Lincoln hospital has not hosted patients for more than five years, Vance said, and now is home to various offices and the hospital's sleep lab. He said the goal is to have it ready for patients by April 1.
So far, there have only been three confirmed cases of COVID-19 in Lancaster County, but Vance said that number is likely to climb as more tests for the disease become available.
Vance said COVID-19 patients will not automatically be housed in the ward but will be sent there if the hospital starts to see a significant number of patients. The number that will trigger that move has not been determined.
"So much of this depends on the amount of the surge," he said.
St. Elizabeth is licensed for 258 beds, and the 40 that will be added on the sixth floor must fit within that number. Vance said the hospital currently is less than half-full, so it has lots of beds available.
The issue is not so much bed capacity, he said, but having enough staff and supplies if all those beds are filled.
One thing that will help is the cancellation of elective surgeries, which may allow some staff from CHI Nebraska Heart to help out at St. Elizabeth if needed.
Vance said an additional advantage of the temporary ward will be that isolation of the COVID-19 patients will make it easier to manage the rest of the hospital.
Concerned about COVID-19?
Sign up now to get the most recent coronavirus headlines and other important local and national news sent to your email inbox daily.