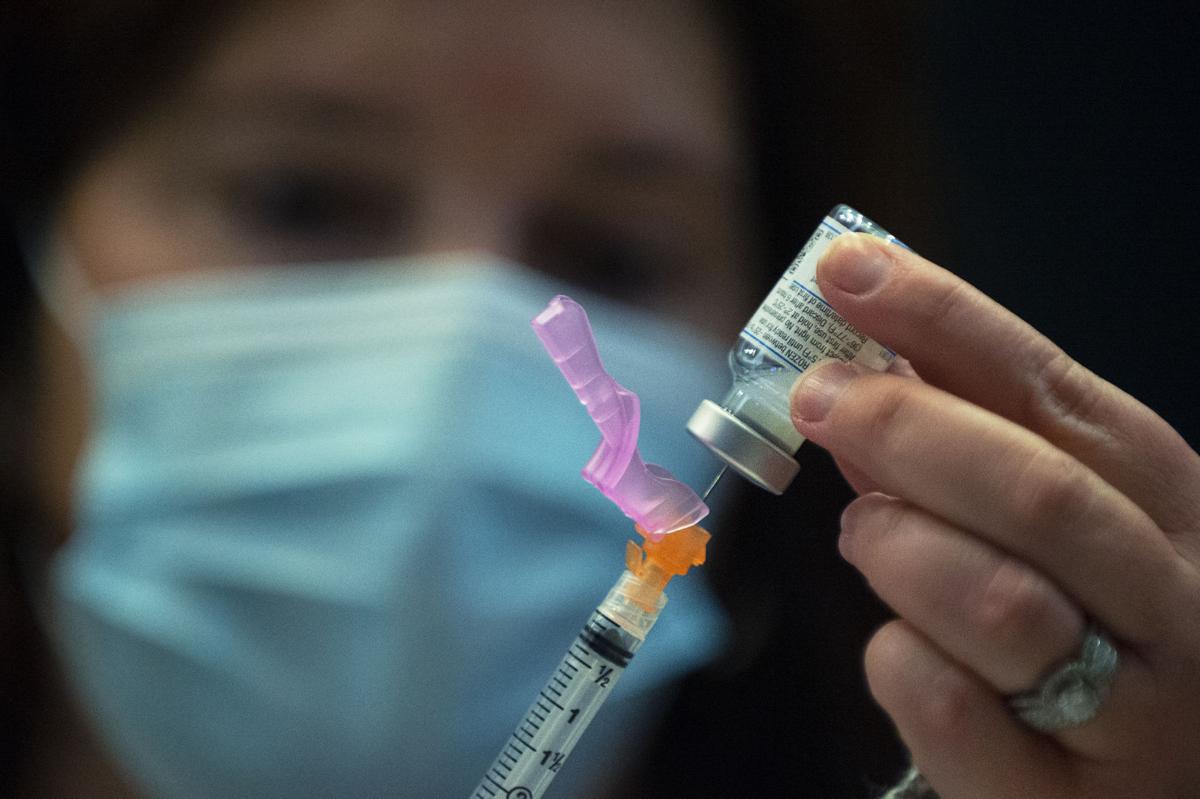 A number of large companies with operations in Lincoln are planning to pay employees to get the COVID-19 vaccine when it is available to them.
Aldi, Dollar General, McDonald's and Trader Joe's are among companies that have announced plans to compensate their employees for getting vaccinated.
Most are offering extra hourly pay and describing it as reimbursement for time needed to get the vaccine.
"We do not want our employees to have to choose between receiving a vaccine or coming to work, so we are working to remove barriers," Dollar General said in a news release last month. The retailer is offering its hourly retailers a one-time payment equal to four hours of pay.
Lincoln Chamber of Commerce President Wendy Birdsall said she knows many local companies are highly recommending their employees get the vaccine and are offering paid time off for people who need it to deal with possible side effects, but she's not aware of any Lincoln-based companies that are offering financial incentives.
"I can see why companies are doing it," Birdsall said, noting that labor markets are tight and employees are an important asset.
Jacob Dahlke, director of the Office of Healthcare Ethics at the University of Nebraska Medical Center, said offering incentives -- a "carrot" -- is more acceptable than requiring the vaccine by using a "stick."
With incentives, "those people are in no way penalized for saying no," he said.
As long as incentives are reasonable, Dahlke said, meaning they aren't so lucrative that they make it difficult for people to choose not to get the vaccine, then they are good policy.
He also said incentives are a way for companies to overcome the "vaccine hesitancy" some people may have with taking a new vaccine that's been authorized for emergency use.
"An incentive, especially a financial incentive, could be a way to offset that concern," Dahlke said.
Other companies that are providing incentives include some meatpacking companies.
JBS USA, which has a large plant in Grand Island, is offering its employees a $100 bonus to get vaccinated.
"Our goal in offering this extra pay to our team members is to remove any barriers to vaccination and incentivize our team members to protect themselves, their families and their coworkers," CEO Andre Nogueira said.
The company said it has been trying to communicate the effort to workers through fliers and other methods in multiple languages.
JBS, which also is majority owner of Pilgrim's Pride, has 66,000 U.S. employees, and Chris Gaddis, head of human resources for JBS USA, said internal surveys have shown anywhere from 60-90% of employees are interested in getting the vaccine once it's available.
"We recognize that some team members in our diverse workforce may have concerns or be less inclined to get vaccinated," Gaddis said. "The incentive bonus is designed to encourage voluntary vaccination and provide an additional measure of support to our team members who have given so much to society and our country during this pandemic."
Even though U.S. law would allow companies in most situations to mandate employees get the vaccine, few appear to even have broached the subject.
One that has is United Airlines, whose CEO Scott Kirby told an employee town hall last month that requiring the vaccine "is the right thing to do," according to a report from CNBC. The company so far has not announced such a mandate, however.
Walmart Inc. CEO Doug McMillon said he believes companies are unlikely to mandate their employees receive a COVID-19 vaccine to come to work.
McMillon said no members of the Business Roundtable, a lobbying group whose members are CEOs of the largest U.S. companies, have chosen to require vaccination so far.
"Our role is to encourage it and communicate facts and to set an example," McMillon said during a call with reporters last month.
Not everyone agrees with McMillon's view, however. A December poll by Diligent Institute and Corporate Board Members found that nearly 4 out of 10 directors at publicly traded U.S. companies are in favor of requiring employees to get vaccinated.
Dahlke said he doesn't think you'll see companies requiring the COVID-19 vaccine any time soon, but he could see it happening in the future.
"Two years from now, when we're taking seasonal COVID boosters, It wouldn't surprise me if there is some sort of requirement," he said.
PHOTOS: LINCOLN'S FIRST VACCINE CLINIC
Reach the writer at 402-473-2647 or molberding@journalstar.com.
On Twitter @LincolnBizBuzz.
This article contains material from Tribune News Service.