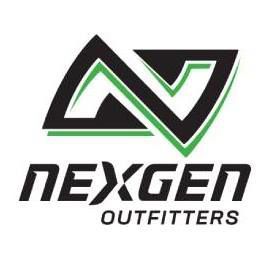 Another group of former Cabela's employees has announced an e-commerce business selling outdoors gear.
Nexgen Outfitters said Thursday that it has launched its website, https://nexgenof.com, which sells hunting, archery and camping gear, as well as apparel.
With more than a century of combined experience in the outdoor retail industry, Nexgen Outfitters' leadership understands the importance of quality products, fair prices, and superior customer service.
"Nexgen Outfitters was born out of a passion for the outdoors," Trent Santero, co-founder of Nexgen Outfitters, said in a news release. "We spend countless hours in the field with friends and family every year, demanding the very best from our gear. We believe in equipment that builds tradition and gear that can be handed down to the next generation to ensure the future of our lifestyle."
Santero is the former business development manager at Cabela's. He started Nexgen along with three other former Cabela's employees: Ryan Wellman, Mike Riddle, and Jeremy Nesbitt.
You have free articles remaining.
In addition to selling gear from world-renowned outdoor brands, Nexgen is designing and building its own Nexgen-branded products.
Nexgen is the second Sidney-based ecommerce company run by former Cabela's employees to launch this month.
On Feb. 4, Matt Highby, a former Cabela's manager and the son of former President Dennis Highby, launched Highby Outdoors, along with his wife.
Both companies faced lawsuits from Cabela's owner Bass Pro Shops, which alleged they stole proprietary information and violated non-compete agreements.
Bass Pro had sought a preliminary injunction to keep the companies from launching their businesses, but a court denied the request.
The company said in a statement earlier this month that it planned to appeal the injunction ruling and planned to continue to pursue its lawsuits against the two startup companies.