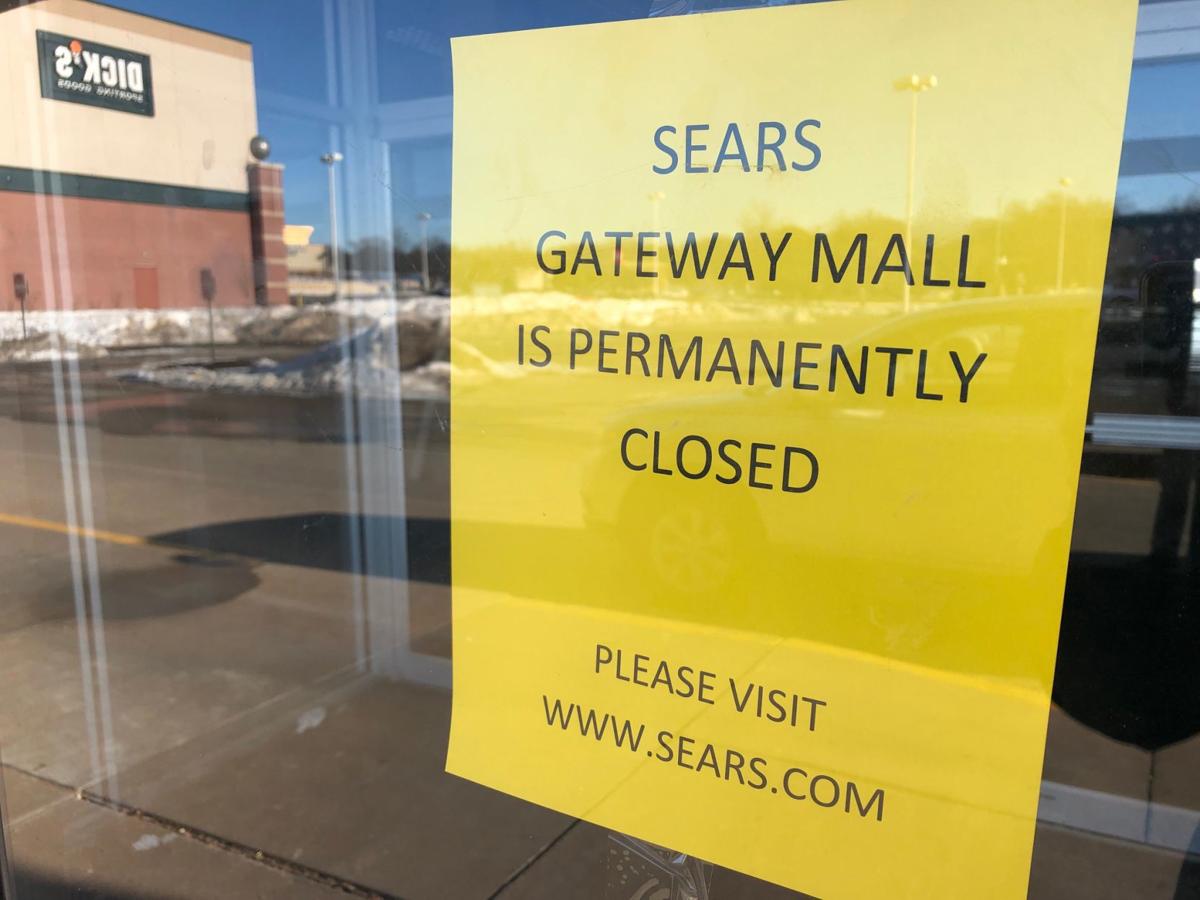 It's the end of an era, as Sears has closed its Lincoln store at Gateway Mall.
Sunday was the last day for the store that has been at the mall since 1971.
Sears has been in Lincoln for more than 90 years, originally opening in 1928 at 1111 O St., then moving to 10th and O streets a couple years later. It moved to a building at 13th and N streets in 1946, where it remained until moving to Gateway.
Sears, which survived a bankruptcy filing and will continue on as a much-smaller company with only a few hundred stores, announced in December plans to close the Lincoln store.
The company earlier closed its stores in Omaha and Grand Island, meaning there are no stores left in Nebraska.
Sears owns the building, which was built in 1971, several years after Gateway Mall opened. It is worth a little more than $5.4 million, according to the Lancaster County Assessor's Office. Sears also owns the building that houses Red Lobster at 6540 O St., which is valued at a little more than $2 million, as well as vacant land nearby that's valued at about $180,000.
Gateway officials have previously said they may be interested in purchasing the property.
The closure of Sears leaves two large anchor spaces open at Gateway. Younkers closed its store in August after its parent company went out of business.
"As with Younkers, our goal is to continue to serve the evolving needs of our community, guests and shoppers. Our parent company, Starwood Retail Partners, has successfully developed opportunities with several properties around the country and will continue to do so as circumstances arise," Gateway Marketing Director Becky Sidles said in an email.
"With any opportunity, we will take our time to make thoughtful decisions about what makes sense for our guests, to complement our current offerings and what supports the marketplace as a whole."
Sears is one of several large retailers closing its doors in Lincoln. In addition to Younkers, Toys 'R' Us closed last year.
Shopko is closing all four of its Lincoln stores, with the first one, at 3400 N. 27th St., scheduled to close this weekend, and the other three expected to close next month.
Many smaller retailers either have closed or plan to close stores in Lincoln, including Payless ShoeSource, Gap, Yankee Candle, Charlotte Russe and Mattress Firm.