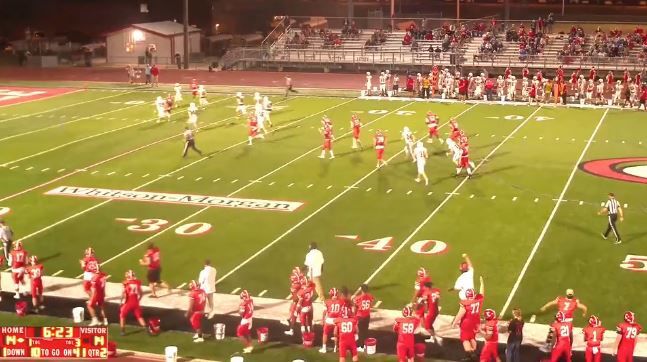 Hudl got its start by digitizing football playbooks.
It later morphed into providing video tools allowing players to show off their highlights and coaches to analyze plays and formations.
Now, the Lincoln-based tech firm is getting a reputation as a video production company that helps in livestreaming high school athletic contests.
A few years ago, Hudl launched Focus, a hands-free camera system that uses artificial intelligence to follow the action. A few hours spent installing cameras and wiring up a gym gives schools a professional video setup.
The system has been for indoor use only, but over the past couple of years, Hudl started working on an outdoor version, the timing of which turned out to be just about perfect.
As the coronavirus pandemic hit over the past year and the schools that were still playing sports restricted fans, it made livestreaming of games very popular, from the varsity level all the way down to freshman-only contests.
Hudl has been testing its Focus camera in high school and small college football stadiums across the country in the fall and winter, with about 150 cameras in various places, giving those schools the ability to provide professional-looking livestreams to followers online.
"The reception so far has been super positive," said Greg Nelson, Hudl's vice president of performance who also coached high school football at Lincoln Lutheran.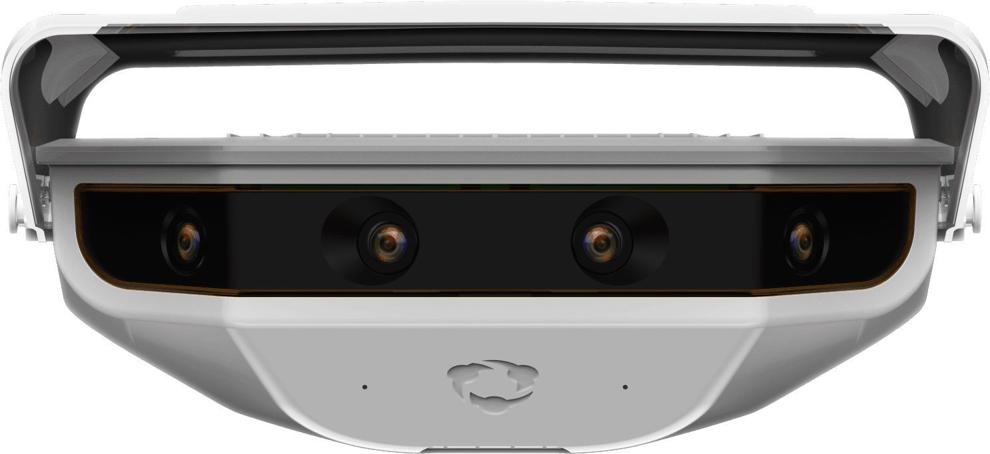 The overall project has been very successful, which is why Hudl earlier this month officially rolled out the outdoor version of Focus.
Nelson said the outdoor camera system is very similar to the indoor one, although it has some different hardware and some different components.
Much of the difference has to do with weatherproofing the cameras to operate in all different environments. It also had to be fortified against things like bird strikes, and the camera had to be adapted to zoom in from longer distances.
The great thing for schools that pay for a full athletic department subscription from Hudl is that the Focus outdoor camera system will be included at no extra charge, other than a small installation fee.
That may sound like a missed revenue opportunity, but Hudl is likely playing the long game. Its indoor Focus system has captured more than 190,000 basketball games and 95,000 volleyball games since it rolled out, so there obviously is a lot of potential there.
While Hudl isn't necessarily looking to profit off of the new outdoor camera right away, some schools will be able to. Nelson said that while many schools stream their games for free on YouTube or a service such as Nebraska-based Striv, others are selling sponsorships or charging fees to watch.
And while the Focus system has been great for livestreaming games where attendance is limited, it also adds tools for coaches and players.
"We're getting better film, better information, and a better idea of the context behind each play call," said Jonathan Coats, running backs coach at Lake Travis High School in Texas, which has been beta testing the Hudl Focus Outdoor system.
Among the schools using it locally are the Lincoln public high schools, Norris High School and Nebraska Wesleyan University.
Right now, the camera system is only available to football, soccer and lacrosse teams, sports that are likely to use a football stadium.
Nelson said there are future plans to possibly move into other outdoor sports such as baseball, but for now, "We really want to make sure we nail football first," he said.
That future has become a lot bigger and brighter since Bain Capital, one of the largest and most-well known private equity funds in the U.S., invested $120 million into Hudl last year.
Nelson said it's not just the money from Bain that's been valuable, but also the advice and expertise it provides.
One thing Bain has done is to encourage Hudl to go faster with new products and expansion, he said, such as thinking about how it can get its Focus cameras in as many stadiums as possible as quickly as possible.
"That's really the future we envision," Nelson said.
While Hudl has shifted its "focus," so to speak,  to the outdoor version of the camera, it's not resting on its laurels with the indoor one.
A new area of business has been putting the camera in multi-court facilities, rather than just single-court high school and college gyms.
Nelson said Hudl has installed test cameras at the basketball and volleyball facility at Speedway Village in Lincoln, and it also recently signed a deal with the Sanford Pentagon to install its system there.
The Pentagon in Sioux Falls, South Dakota, is known more for hosting the occasional college basketball game, but most of the time it serves as a multicourt, multisport facility for volleyball and basketball games.
The Sanford Pentagon is using the Hudl Focus system to livestream games, charging a minimum of $7.95 for people to watch.
Steve Young, president of Sanford Sports, said that by using Hudl's system the facility is, "breaking new ground to provide the athletes that step into the Sanford Pentagon the best opportunity to capture their accomplishments on tape."
Nelson said the deal with the Sanford Pentagon is the first step in a new direction for the Focus indoor system.
"We're really excited about the opportunity," he said.
PHOTOS: INSIDE HUDL'S HEADQUARTERS