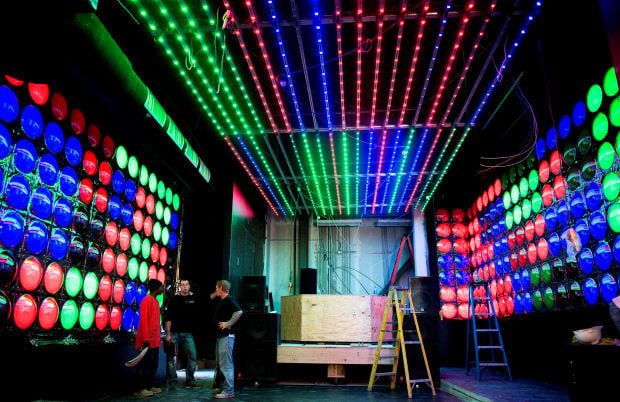 Rule G Night Club announced Monday that it had closed after six years in business.
"It is with a heavy heart that we inform all of you that Rule G Nightclub has closed its doors indefinitely. We apologize for the abruptness of this message as we did not anticipate this outcome. Thank you for 6 great years Lincoln," said a statement posted on the business' Facebook page. 
The business did not offer any further explanation of the closure, but it likely is due to a court judgment against it over unpaid rent.
A Lancaster County District Court judge last week awarded a "restitution of premises" to landlord TDP Phase One.
According to court documents, Rule G had fallen behind on its lease payments earlier this year, and TDP Phase One had given the business an eviction notice in May.
However, Rule G did not leave, and even paid some of its rent in August and the full amount in September.
In seeking to avoid eviction, Rule G had argued in court documents that it had overpaid rent because the area it leased was smaller than what was stated in the contract. It also argued that it was not properly served the eviction notice and that TDP's acceptance of rent payments in August and September meant that it had effectively waived its claim to evict.
Judge Lori Maret ruled against all those claims, and on Wednesday ordered Rule G to vacate the space.
Rule G earlier had sued TDP -- and won -- over breach of contract. In January, a Lancaster County District Court jury awarded Rule G nearly $67,000 after finding that TDP breached its lease by failing and refusing to pay a tenant a construction allowance over the installation of a Plexiglas wall.
Rule G was one of the first tenants to open in The Railyard in the fall of 2013. Owner Eric Marsh said at the time that the name Rule G was a throwback to an old railroading term, which prohibited workers from drinking while working in the rail yard.
Lincoln restaurants/bars that have closed in 2019
The business news you need
With a weekly newsletter looking back at local history.