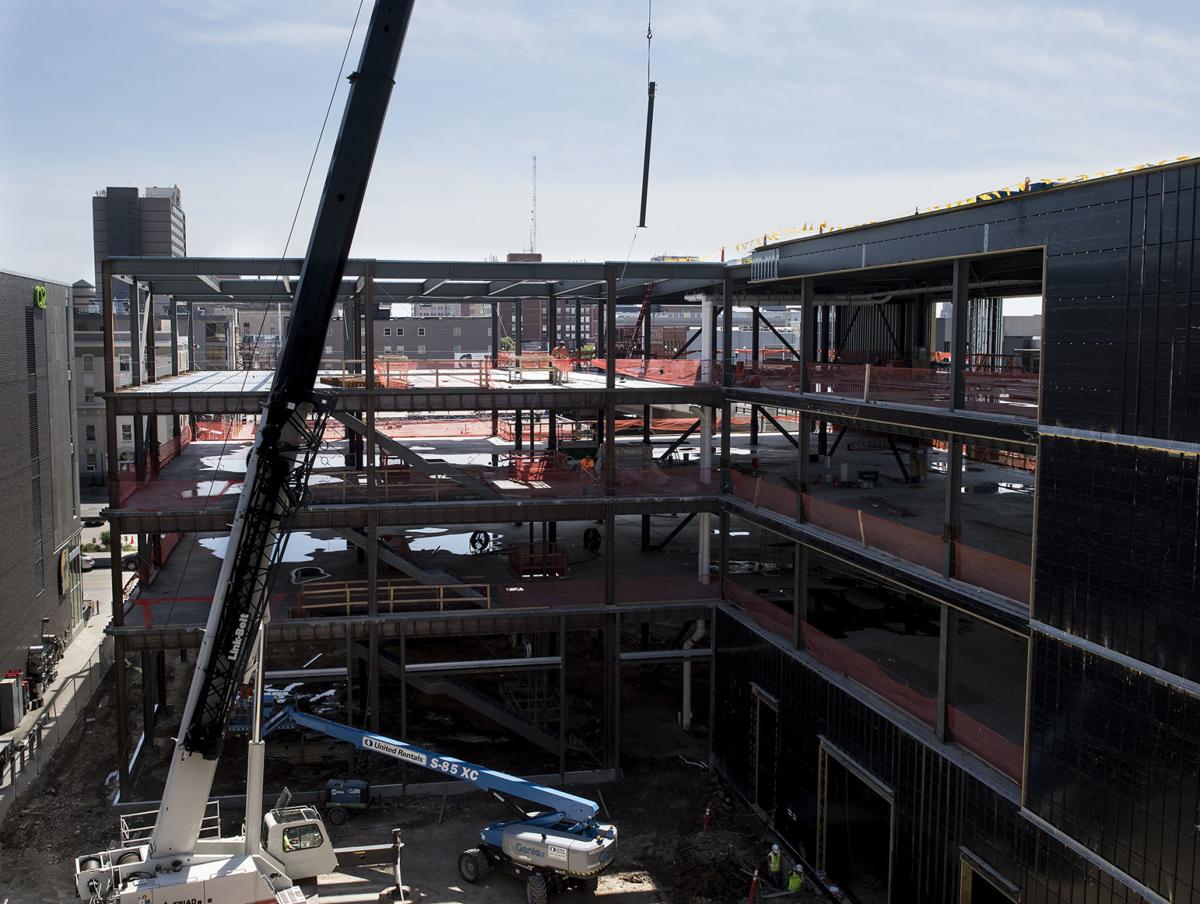 The construction labor crunch appears to be getting worse in Nebraska.
According to the 2019 Workforce Survey released last month by the Associated General Contractors of America, 90% of Nebraska contractors surveyed said they are having at least some trouble filling hourly craft worker positions.
That was up from 85% in last year's survey, and it was also higher than both the national average (80%) and the average for the Midwest (81%).
That means conditions will likely remain difficult for the foreseeable future, as companies continue to look for workers to keep up with a strong construction industry.
According to the report, 95% of Nebraska companies will be looking to hire craft workers in the next year -- 70% of them for expansion purposes -- with 60% of the firms believing hiring will become even more difficult than it is now.
"Worker shortages are pervasive across all regions and nearly all crafts," AGC Chief Economist Ken Simonson said in a news release. "The survey asked firms about their experience this year in filling 20 different types of hourly craft positions. For all but one of these trades, at least half the respondents said filling the position is more difficult than a year ago."
In Nebraska, the most difficult positions to fill, according to the survey, are pipelayers and pipefitters, welders, roofers, millwrights and drywallers.
The experience differs by company, however.
You have free articles remaining.
For example, Sampson Construction, one of the largest general contractors in Lincoln, is seeing the most difficulty finding subcontractors in skilled trade fields, said Joseph Young, the company's director of business development.
"We are lucky enough right now to not feel the labor crunch directly because we're a company of size and we attract talent because of it," Young said in an email. "We do, however, feel it through the trades; plumbers, electricians, and especially masonry."
Lincoln appears to be having more of a problem than Omaha. According to the AGC, the Lincoln area added only 200 construction workers in July compared with a year ago. Omaha, however, was one of the best-performing metro areas in the nation during the month, adding more than 3,000 additional workers in the industry.
Still, the Lincoln area was at an all-time high for construction employment in July, with 9,900 workers, according to the U.S. Bureau of Labor Statistics.
It's unclear what if any effect the shortage is having on local projects.
Lincoln so far is having a strong year when it comes to construction. Through May, $300 million worth of building permits had been filed, up from less than $200 million at the same point last year.
Large projects underway include the $30 million Lied Place Residences, a 20-story condo building at 11th and Q streets, the $19 million Olsson expansion in the West Haymarket and the parking garage at SouthPointe Pavilions.
Other projects that may start construction this year include the $31 million six-story Holiday Inn Express at Ninth and O streets, which filed its building permit last month, and two large projects still in the development stage: a $43 million student housing project at 10th and M streets and a $47 million project at Innovation Campus that involves a new hotel and office building.
Other large projects that are expected to start construction  next year include a $50 million expansion at Eastmont Towers and a potential $600 million data center at 56th Street and Interstate 80.
All of those could further stress the already tight labor market for construction workers.