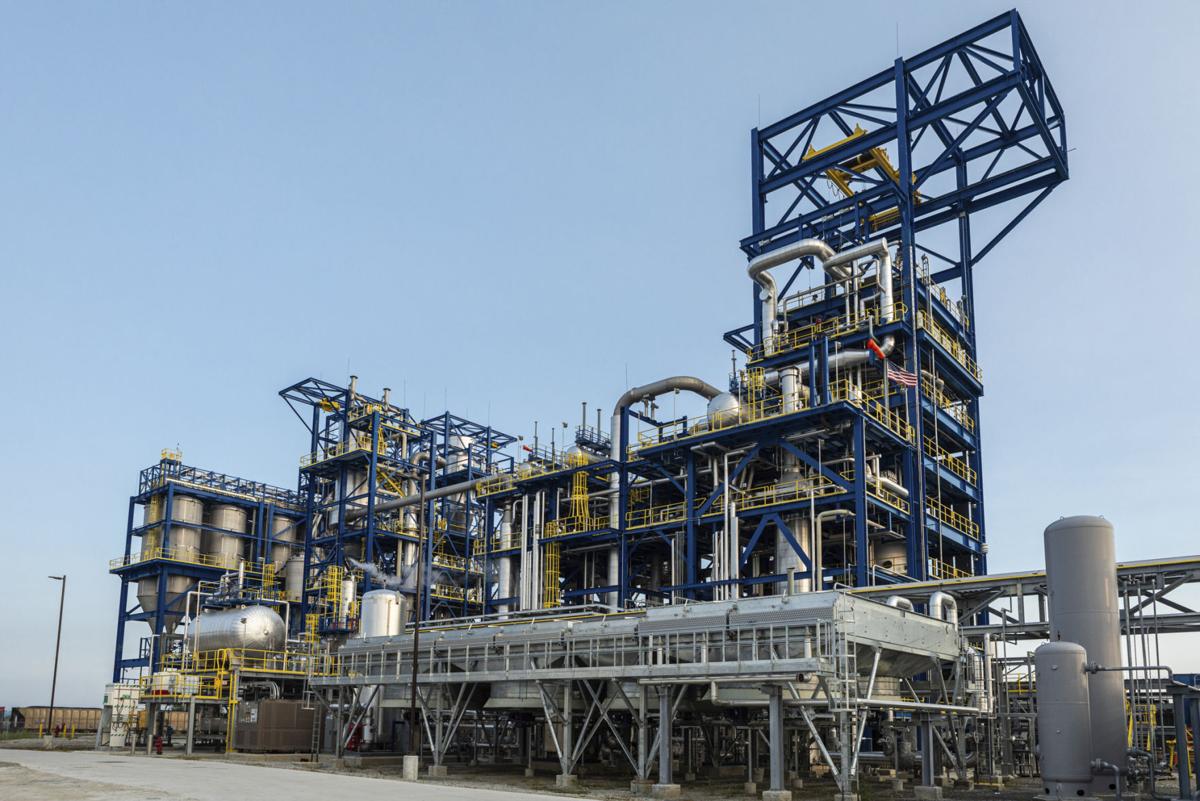 Monolith Materials and Nebraska Public Power District have signed what is likely the largest renewable energy agreement in Nebraska history.
Monolith announced Monday that it has signed a letter of intent with NPPD for the utility to procure enough renewable energy resources to annually generate 2 million megawatt-hours.
That's enough power to provide Monolith with 100% renewable energy for the proposed $1 billion expansion of its Olive Creek facility near Hallam.
Monolith opened a Nebraska plant last year that produces carbon black, a powdery substance that's used in tires, inks, plastics and other products.
The manufacturing process, which uses natural gas, also produces clean hydrogen as a byproduct, and Monolith announced in October that it would use that clean hydrogen to produce about 275,000 metric tons of anhydrous ammonia annually as part of its second phase, which also will include expansion of the carbon black plant.
Rob Hanson, co-founder and chief executive officer of Monolith, said the agreement will allow the company to have "a big economic impact while having a tiny environmental impact."
NPPD President and CEO Tom Kent said the utility will issue a request for proposals for wind and solar generation in March and expects to have agreements in place by Sept. 1.
Kent said there is a strong preference that the renewable energy projects be located in Nebraska, but they could be located anywhere in the Southwest Power Pool footprint.
Kent said that most of the projects to be considered would likely already be at least in the planning phases. To meet Monolith's needs, it would likely require somewhere between 500 and 600 megawatts of new solar and wind generation.
The power, which Kent said would be enough to power all the residences in Lincoln for a year, will be delivered to the plant by Norris Public Power District. Monolith has said it hopes to start work on its second phase later this year and have it up and running sometime in 2024.
Josh Moenning, mayor of Norfolk and founder of New Power Nebraska, a wind power advocacy group, called the announcement a "game-changing development" for the renewable power industry.
"More and more, the marketplace is demanding renewable energy because it's both sustainable and cost-competitive, and this deal shines light on the potential and promise of clean energy as an emerging economic growth engine for our state," he said in a statement.
Monolith opened a corporate office in downtown Lincoln and has a laboratory just off West O Street.
TOP BUSINESS STORIES OF 2020