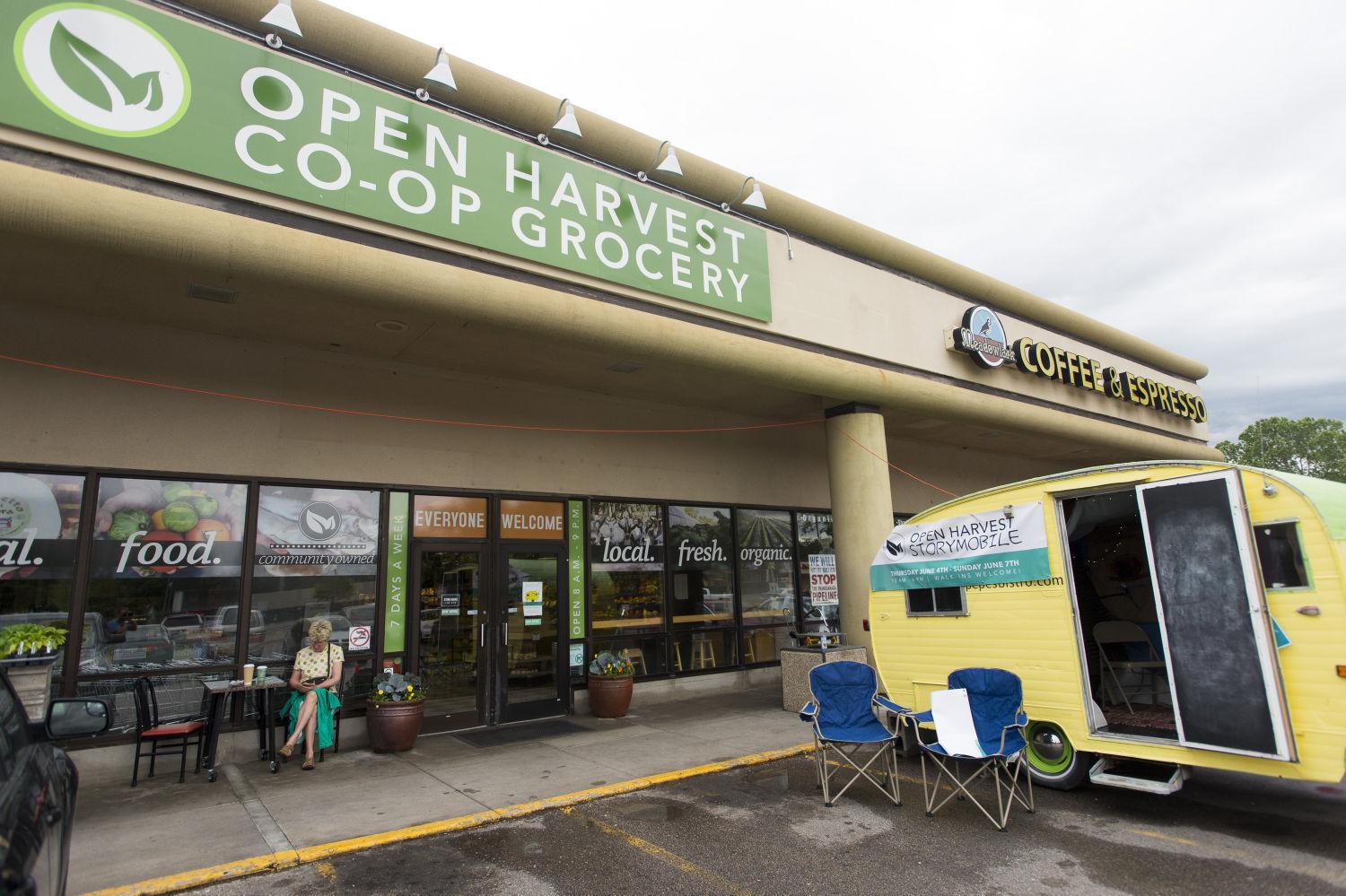 After seven years of business in Lincoln, Pepe's Bistro is closing on Thursday.
Owner Pepe Fierro, who is known in Lincoln for his Mexican-style sweet potato wraps, enchiladas florentine and avocado cheesecake, says it's time to begin a new chapter for the vegan/vegetarian business.
Two years ago, Fierro moved to the Indian Village Shopping Center from the Havelock neighborhood. He had plans for what the bistro could become, and business was going so well that Fierro even considered opening a sweets shop in a nearby space.
But as more restaurants opened in recent years, Fierro said he has seen a steady decline in his sales. "When the sales dropped, there was no way that (expanding the bistro) was going to happen," he said.
It isn't an expansion in the traditional sense, but Fierro now has plans for a new business model -- serving his unique style of "veggie Mex" from his banana-colored food truck at events around Lincoln. 
And thanks to about $2,500 raised through Kickstarter, he'll be able to do so powered by solar energy. Fierro will receive a solar-powered generator and panels in July, which he'll install on his food truck. He also has plans for adding a bike-powered smoothie machine.
Bold Nebraska has donated a solar cooker, which Fierro said he can attach to the outside of his truck. The cooker's satellite dish acts as a reflector for sunlight, superheating the grill. 
Ben Gotschall, local foods director for Bold Nebraska, said the solar cooker was left behind during the Great March for Climate Action when it came through Nebraska about two years ago. 
"They (the marchers) had left it behind because they didn't have room for it," Gotschall said. "We donated it to Pepe because he has the ambition to having as much of a solar-powered restaurant as he can."
It's all part of Fierro's mission to run a business that is environmentally sustainable.
Fierro recalls serving as a waiter at a Mexican restaurant in Florida many years ago. A couple at one of his tables asked if there were any vegan-friendly dishes, but Fierro said even sides as simple as rice and beans had lard and chicken stock in them.
You have free articles remaining.
They told him they typically just accepted ingredients like that because they could never find a place that would serve their favorite dishes any other way. 
Fierro attributed the lack of flexibility with Mexican dishes to the belief that "you don't mess with traditional Mexican recipes." But that excuse never sat well with Fierro, especially after meeting that couple.
"Why can't there be a choice?" he said.
Since then, Fierro has vowed to serve customers food the way they want it and be able to tell them exactly how that food was made and where it came from.
"You'll see the love of a chef when you see the plate," he said.
Fierro wants to work toward opening another restaurant in a couple of years.
But instead of leasing a building as he's always done before, Fierro said he will purchase a property and build from the ground up. He said he wants to be able to outfit a restaurant that can be completely reliant on clean, renewable energy sources.
Fierro said he is excited to see how he can profit by taking his food truck to different places in and around Lincoln. He said he already has a number of events he's been invited to, which he will post on his Facebook page and website. The name of his business will be simple -- Pepe's.
Fierro's first stop will be at the Glacial Till Vineyard and Winery in Palmyra this Friday for "Fermented Fridays." He'll serve a select few items from his menu while Glacial Till's customers enjoy Nebraska wines and live music.
In the fall, Fierro will begin a cross-country bike trip from Vancouver to San Francisco to gather ideas on how he can run his new business model of operating from an energy-efficient food truck.
When Fierro told his Facebook followers last week that the bistro was closing and his business model was changing, most wished him the best of luck. One said she was curious to see what a solar-powered vegetarian food truck might bring to Lincoln's food culture.
Others jokingly asked Fierro if he would park in front of their homes.