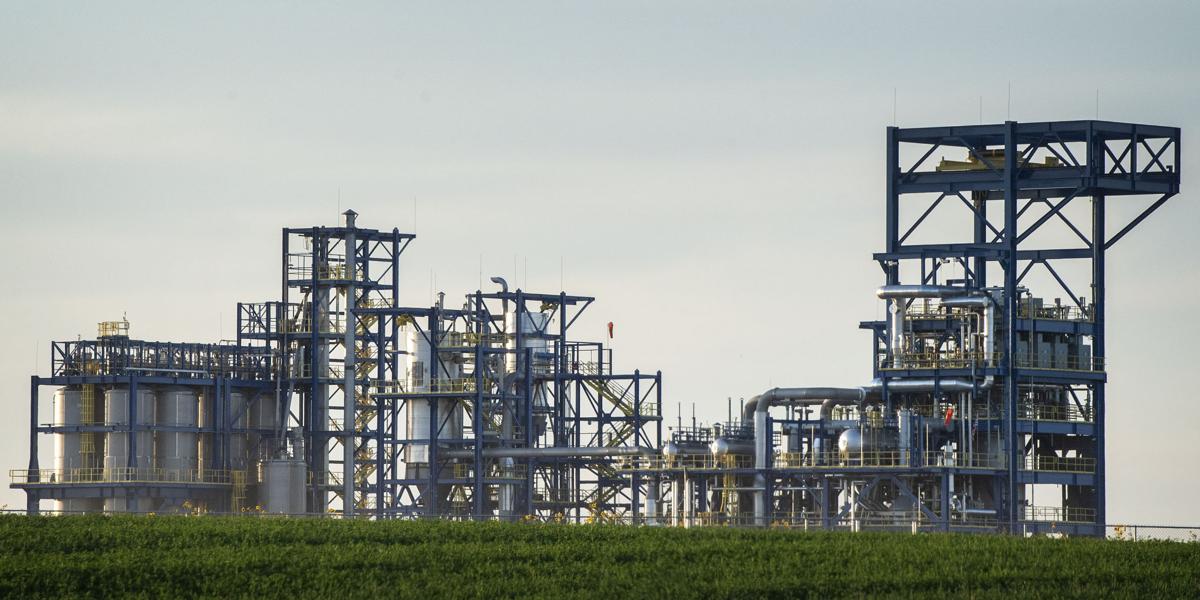 When Monolith Materials in 2015 announced it would build a carbon black manufacturing plant near Hallam, a component of the plan was to convert one of the boilers at the nearby Sheldon Station to run on hydrogen, which is a byproduct of the carbon black manufacturing process.
The announcement was hailed as an environmental milestone, as the plant, which is owned by Nebraska Public Power District, was poised to become the first utility-scale coal plant in the U.S. to use hydrogen as a fuel. The conversion also was expected to help NPPD cut carbon emissions at the plant in half.
But that vision is not going to be realized.
Monolith and NPPD jointly announced last month that the hydrogen created from the manufacture of carbon black — a fine, flour-like powder used in tires, plastic, inks and cellphones — will not be utilized at the power station.
"The economics just didn't pan out," said Rob Hanson, Monolith's CEO.
He said the company and NPPD spent two years and about $2 million trying to convert one of the Sheldon Station units to use hydrogen and just couldn't make it financially feasible.
That doesn't mean the hydrogen from Monolith's plant will go unused, however.
"We've already gone back to the drawing board on what we're going to do with the hydrogen," Hanson said.
He said the most likely sources for the hydrogen are businesses in the industrial or transportation industries, and the company is likely to make a decision in a month or two.
NPPD President and CEO Tom Kent said the company was disappointed the hydrogen conversion didn't work out but still plans to look at ways to make Sheldon Station more environmentally friendly.
And the failure of the hydrogen project will not in any way affect NPPD's relationship with Monolith, which includes providing 100% of its energy needs.
"We're still excited to have them as a customer," Kent said.
Monolith has billed its Hallam plant as a "clean" plant. In addition to being the only carbon black plant in the world to produce no greenhouse gas emissions, it also will run completely on renewable energy.
That includes solar and wind energy, as well as nuclear and hydropower.
"We certainly are supportive of a diverse mix of CO2-free energy," Hanson said.
Monolith completed the first phase of its project in June, with what it calls its "Olive Creek 1" plant. The plant has the capacity to produce about 14,000 tons of carbon black annually.
That was a $100 million investment that created roughly 60 local jobs. The company is hoping to have its "Olive Creek 2" expansion — which would increase production capacity by a factor of 10 — up and running by 2024.
If that happens, it would mean more than 100 additional jobs for the area, Hanson said.
It also would mean NPPD would have to find more renewable energy sources. Kent said the utility can handle Monolith's current needs with its own renewable energy portfolio, including its interconnection agreement with the Southwest Power Pool.
But to serve the needs of the Olive Creek 2 plant, which would likely make Monolith the largest private consumer of electricity in the state, NPPD would likely have to add more wind and solar projects to its portfolio, Kent said.
"We're still working on approaches to meet their energy needs," he said.