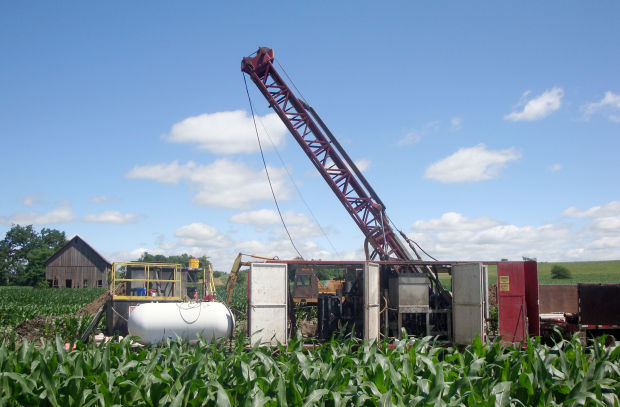 NioCorp may lack the money to build a rare metals mine in Southeast Nebraska, but that's not stopping the company from moving forward with its plans.
The Colorado-based company said Wednesday that it has applied to the Johnson County Zoning Administrator for a special use permit for the mine.
The site near Elk Creek where it hopes to mine niobium, scandium and titanium is zoned for agriculture, and mining is permitted only with a special permit under county zoning laws.
NioCorp said the permit will need to be approved by the Johnson County Planning Commission and County Board.
Last month, the company announced that it signed a contract with the state for up to $200 million in tax incentives for the mine, which is projected to generate $21 billion in revenue over its 36-year life and create more than 400 jobs.
NioCorp earlier this week also announced the selection of a number of engineering, design and construction firms for the mine.
However, those agreements are preliminary and based on the company being able to raise the nearly $900 million it needs to construct the mine, which would be about 70 miles southeast of Lincoln.
"The development of the project will require significant additional capital above what NioCorp has raised to date, and the Company anticipates that any significant work on the project pursuant to agreements that may be reached ... will be contingent on obtaining sufficient project financing, if and when available," it said in a news release.
As of the end of its 2019 fiscal year on June 30, NioCorp reported it had $400,000 in the bank and debt of nearly $3.6 million.
The business news you need
With a weekly newsletter looking back at local history.