Decked out in a black Scheels T-shirt, Randy Rowe was among the first few people in line Thursday for the opening of the sporting goods retailer's new, larger store at SouthPointe Pavilions.
But his early arrival wasn't by design.
"I thought they were open," said Rowe, who showed up at 2:45 p.m. and didn't realize the store wasn't scheduled to open until 5.
At that point, the Lincoln resident said he didn't want to drive across town to his home and come back, so he pulled out the book he had with him and staked out a spot near the front door.
A few minutes later, Kim Mills and Shirley Smisek, both of Lincoln, showed up to claim their place in line.
"We want a free T-shirt," said Smisek, who also said she was eager to see the store's Ferris wheel.
Mills said she is a regular at the Barnes and Noble store at SouthPointe and has watched construction on the new store progress over the past year and a half.
Now she wanted to see it in person.
"I've been so excited," she said.
Rowe, Smisek and Mills were among a few dozen people lined up Thursday an hour before the doors were to open, hoping to be the first members of the public to get a glimpse of the massive store.
Scheels first announced plans for the new 220,000-square-foot store in December 2015, although construction didn't start until February 2017.
The store, nearly three times larger than the store it replaced, has a number of amenities found only in Scheels' larger, newer stores. That includes a 16,000-gallon saltwater aquarium, a 65-foot-tall Ferris wheel, a bowling alley, shooting gallery and restaurant.
It also has a "taxidermy mountain" with 180 different animals mounted on it as well as 200 other animals mounted throughout the store, said store leader Louie Sikich.
Sikich said despite the massive amount of media coverage leading up to Thursday's store opening, he was still hoping some customers would be surprised by what they see.
"I'm not sure they know what they're in for," he said.
Idonna Kripal had driven almost 100 miles from Hebron to come to the store.
"We love coming (to Lincoln) anyway, and we love Scheels," Kripal said. "I love how they hire young people and how they treat them, and the service here is fabulous. So many stores are lacking in that today."
You have free articles remaining.
Keep reading for FREE!
Enjoy more articles by signing up or logging in. No credit card required.
Kripal said she was impressed by the old location and the new store was even better.
Angie and Brian Gage live only a few blocks away from the store and said they watched the construction project as it happened.
After 20 minutes in the store, they had made it through only one of the large departments.
"(The new store) has more selections. You feel like you've gone to Kansas City or Denver in this store," Brian Gage said.
The Husker Alumni Pep Band was also invited to play at the opening. Molly Boyd, who plays saxophone in the band, decided to stay and look around after seeing the aquarium and Ferris wheel.
"I thought to myself, 'I might need to put away my instrument and come back in,'" Boyd said.
Sikich said he was expecting several thousand people to come through the store Thursday night, which is smaller than a normal opening day.
Scheels normally opens new stores on Saturdays. But it didn't want to do that in Lincoln on the day of a home Nebraska football game.
"It's going to be quite the show over here (on Saturday)," Sikich said.
The $85 million Scheels store is part of a larger redevelopment of SouthPointe that will include a new three-level parking garage where the old Scheels store sits.
On Thursday, that store was partially torn down. Originally, the mall hoped to tear it down quickly and use the site for a temporary parking area, but that didn't happen as planned.
Instead, Sikich said the site should be cleared by mid-November, in time to provide temporary parking for the holiday shopping season.
Construction on the new garage is scheduled to start in January with a plan to have it open by October 2019.
The city approved a 1 percent tax on most sales at SouthPointe to pay for the $20 million garage, which also will have 22,000 square feet of retail space.
Until the garage opens, Scheels employees will have to park at a nearby site and take a shuttle to the store.
That will open up about 250 to 300 stalls at the mall, Sikich said, helping to alleviate parking congestion.
Scheels Grand Opening,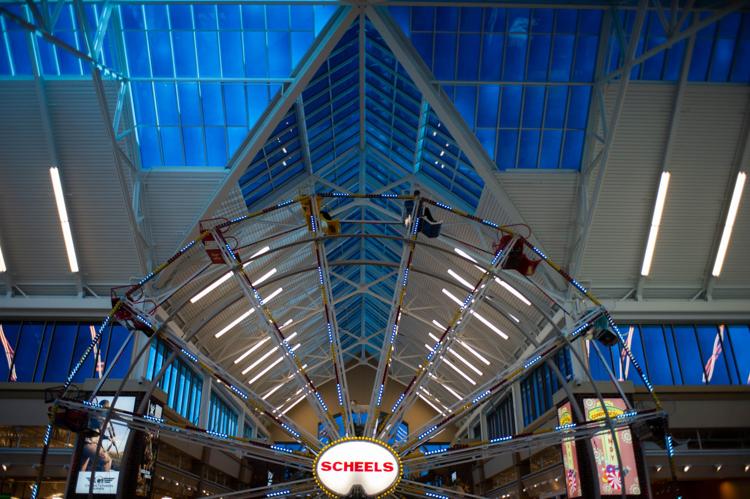 Scheels Grand Opening, 9/27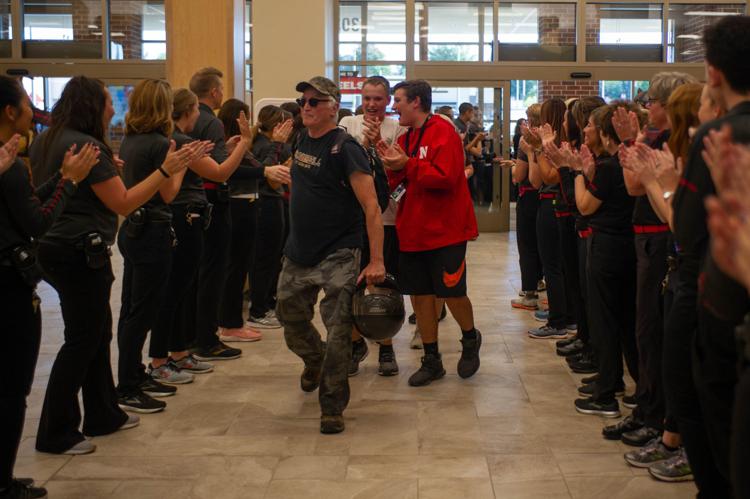 Scheels Grand Opening, 9/27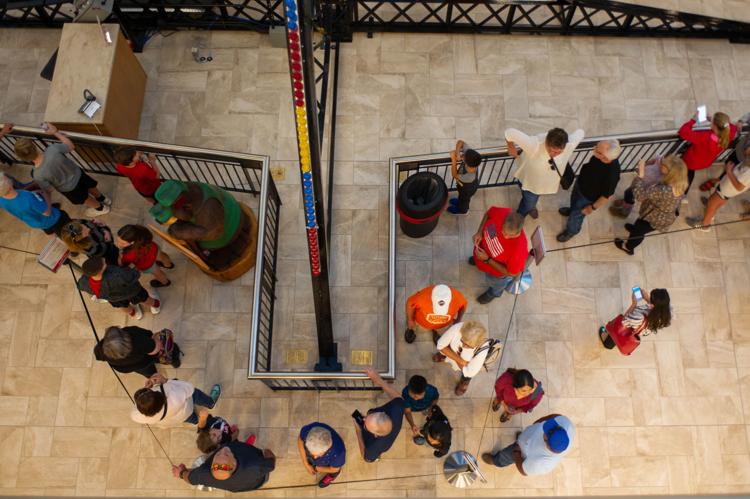 Scheels Grand Opening, 9/27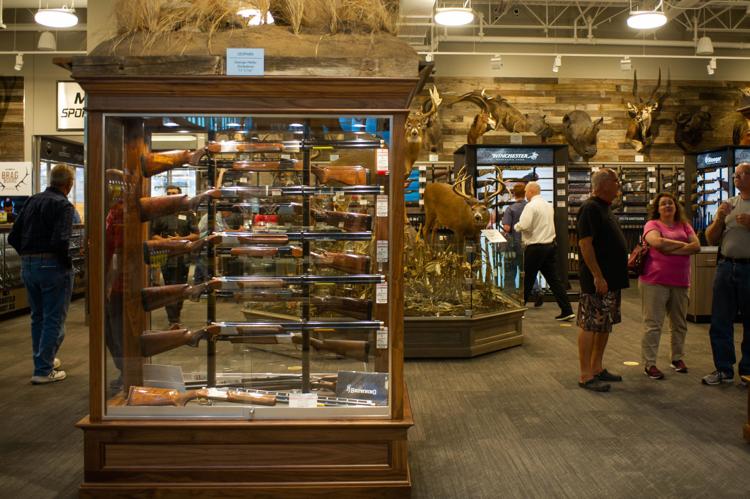 Scheels Grand Opening, 9/27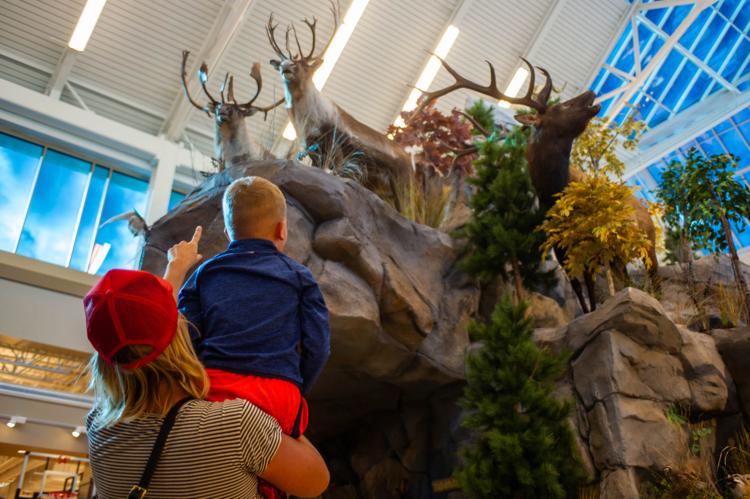 Scheels Grand Opening, 9/27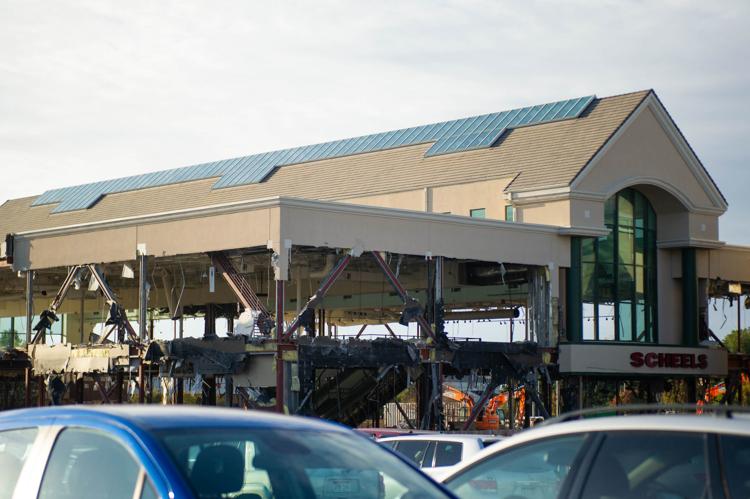 Scheels Grand Opening, 9/27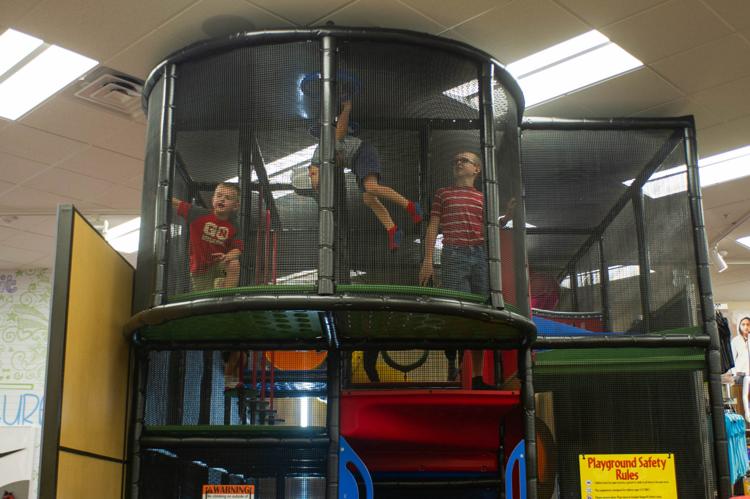 Scheels Grand Opening, 9/27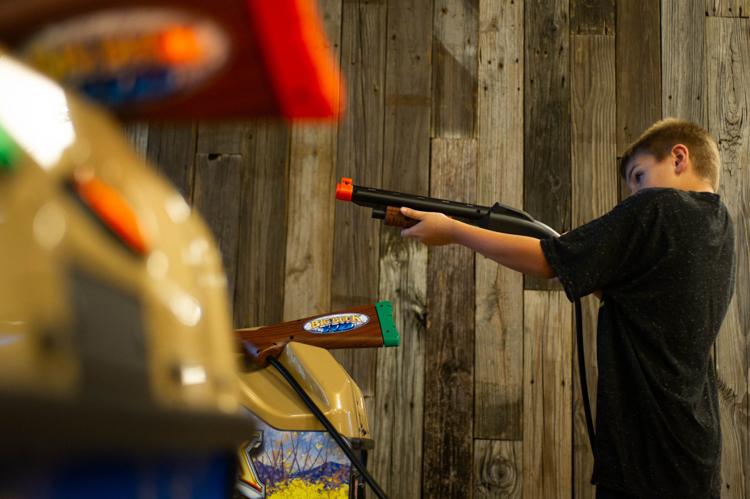 Scheels Grand Opening, 9/27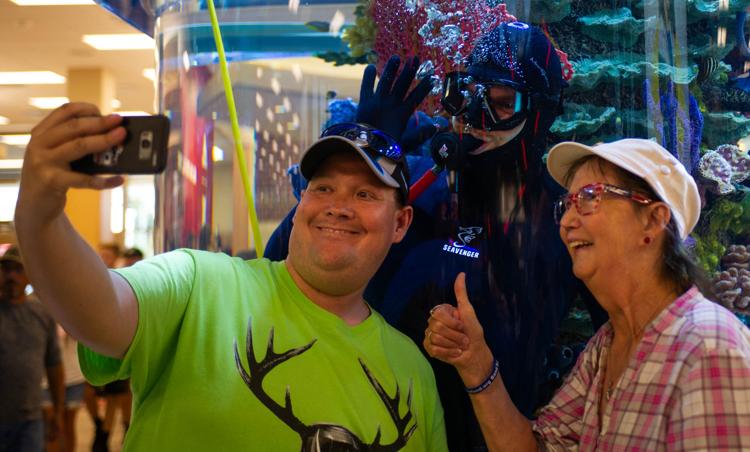 Scheels Grand Opening, 9/27
Scheels Grand Opening, 9/27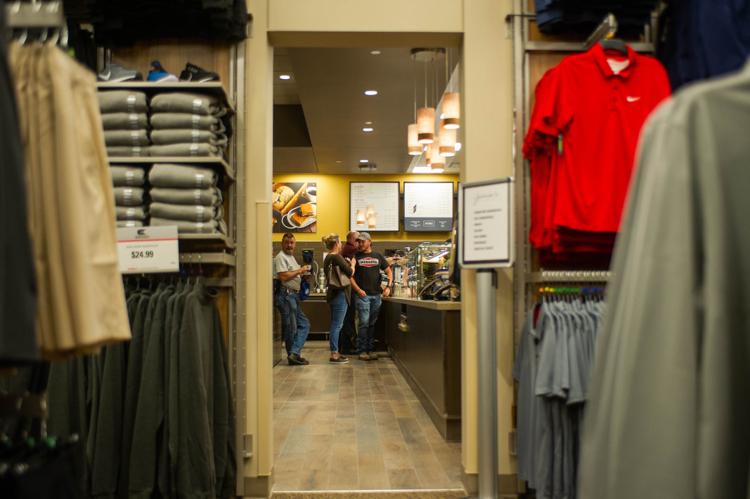 Scheels Grand Opening, 9/27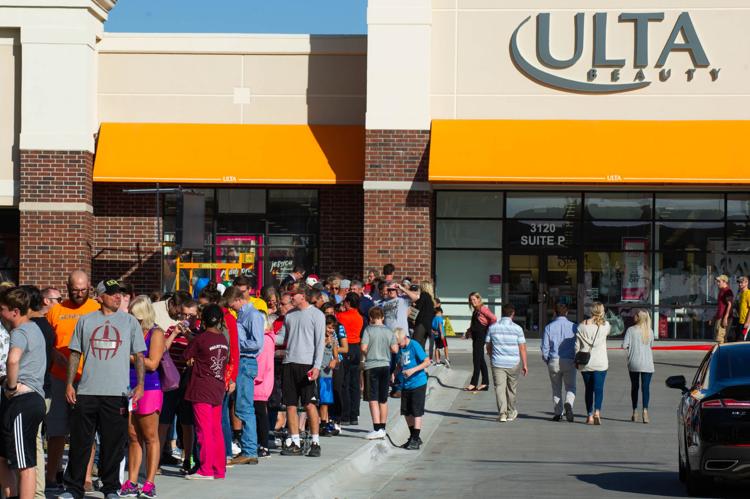 Scheels Grand Opening, 9/27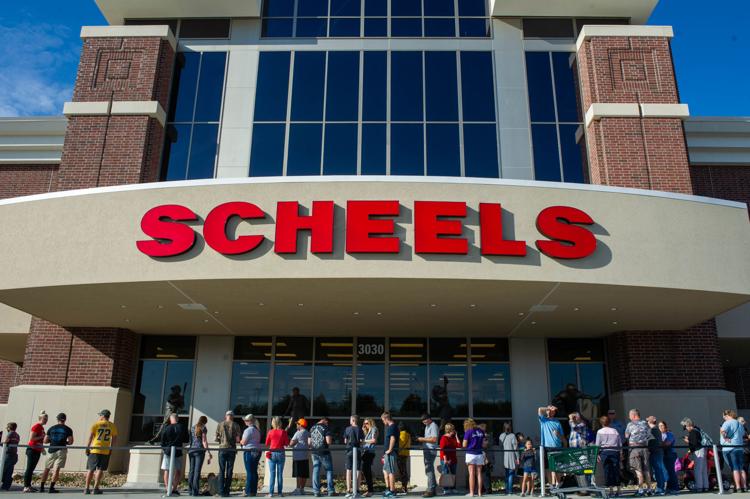 Scheels Grand Opening, 9/27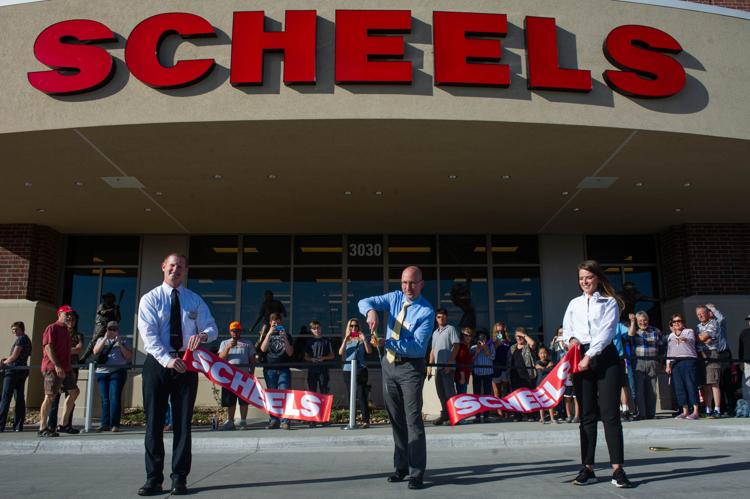 Scheels Grand Opening, 9/27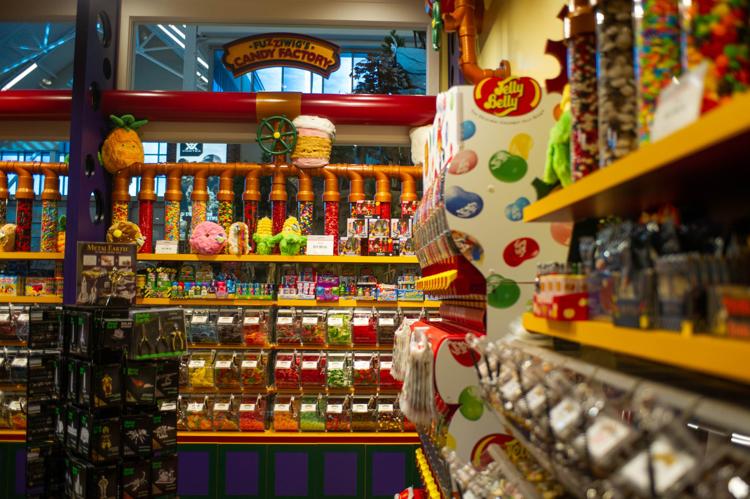 Scheels Grand Opening, 9/27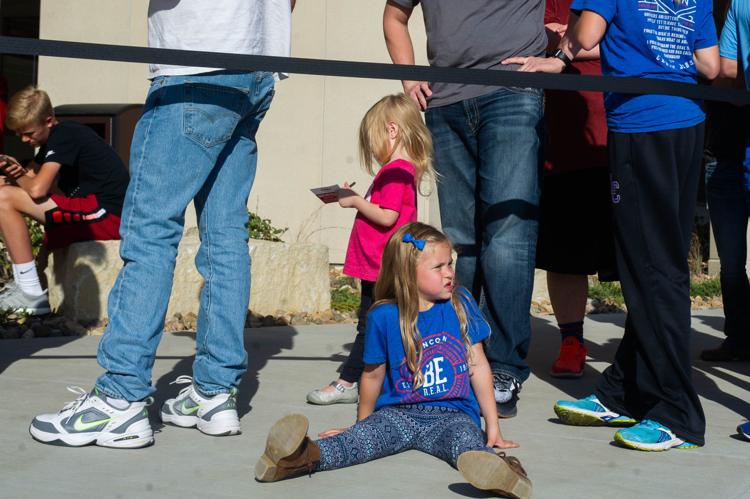 Scheels Grand Opening, 9/27