The owner of La Mexicana Market and Restaurant, the beloved downtown business destroyed by a fire in 2015, plans to open a new restaurant on the vacant site by year's end.
But it won't be La Mex — the new eatery will be named Agave Mexican Grill — and it won't have a grocery store like its predecessor.
"I'm excited to rebuild," said Abram Morales, who had run La Mexicana for almost 20 years, and owns and runs several other Mexican restaurants in Lincoln.
Plans for the new, mixed-use building on the northwest corner of the lot at 1635 P St. include four apartments above the ground-floor restaurant, with a parking lot on the south end, according to Morales and project manager Ryan Schmitt of Lincoln architecture firm Studio 951 Ltd.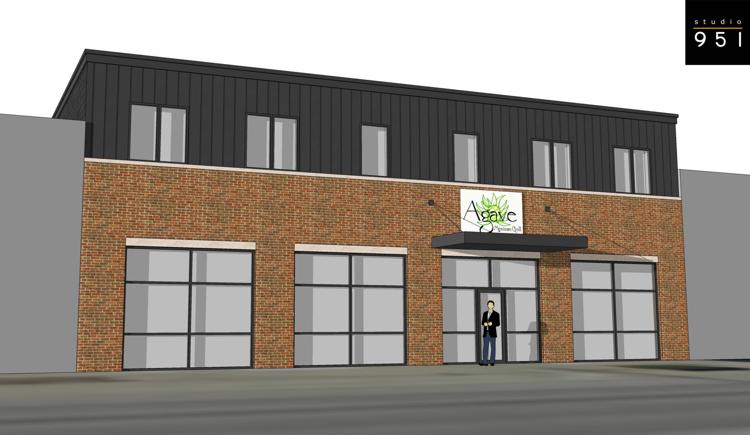 Space will remain for another building to the east.
The lot has sat mostly unused since April 13, 2015, when a fire sparked by a construction worker's blowtorch tore through the strip mall anchored by La Mexicana, causing $2 million in damage.
The fire became a spectacle that afternoon, with a firefighter's dramatic rescue of a dog from an upstairs apartment and a crowd of nearly 100 spectators gathering across the street to watch as fire crews attacked the blaze.
Ultimately the wreckage was razed, and Morales said a year later he didn't know if he would rebuild. But he hadn't ruled it out.
La Mexicana was more than a business to him, he said — for the father of 10, it was the source of many memories of working with his children.
After the fire, some regular customers flocked to his other local restaurants, Mazatlan I and Mazatlan II, El Toro and Las Margaritas, he said.
Morales loves the downtown location, he said Thursday, and thinks another restaurant will do well there.
A building permit for the $350,000 project is pending. Morales hopes to open by the end of 2018, if work can begin soon.
"I would expect in the next couple weeks we'll start moving some dirt," Schmitt said.
Photos from 2015: Fire consumes La Mexicana
Photos: Fire consumes La Mexicana
Flames and thick, black smoke poured out of La Mexicana Monday, as a fire swept through the building at 17th and P streets.