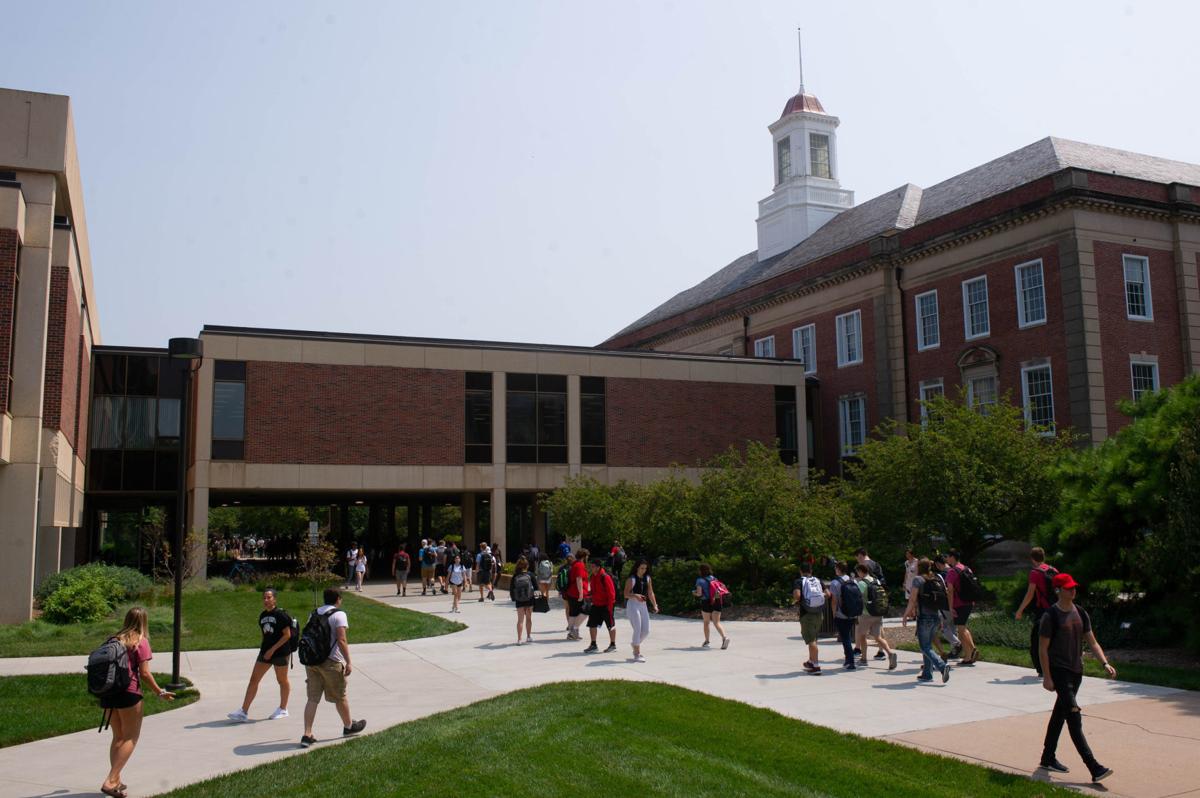 The average student loan balance grew slightly for last year's college graduates, coming in at $28,288, up a little more than $300 from the previous year, according to a report released earlier this month from LendEDU, a financial services marketplace.
The news was better for Nebraska graduates, who averaged student debt of $25,501, which was actually down 3.6 percent from the year before. And the total was even lower for graduates of the University of Nebraska-Lincoln, at $22,916.
Still, student loan debt makes it difficult for young people to save money for other financial priorities, like buying a house or saving for retirement. According to financial expert Mark Kantrowitz, as many as one in six graduates may have debt that exceeds their annual salaries.
"Unfortunately, surveys have shown that many millennials worry more about repaying their student loans than saving for retirement," Kantrowitz said in an email.
Two Lincoln companies, student loan company Nelnet and insurer Ameritas, have come up with a novel way for people to pay off those loans.
BenefitEd, a collaboration between the two companies, earlier this month announced the release of a new product, Employee Choice, that allows employees to redirect some of the contributions to their 401(k) plans to student loan payments instead.
BenefitEd said the program benefits both employees and employers.
Employees get the opportunity to choose how to use their matching funds, which gives them more control over where their money goes, so they can prioritize paying debt, saving for retirement or both.
The program also helps address a barrier employers face when looking to add student loan repayment benefits: cost. BenefitEd said the Employee Choice program allows companies to offer a student loan repayment benefit without significantly increasing their spending on employee benefits.
That's an important factor, because that was a stumbling block for BenefitEd when it first started marketing its products about 18 months ago.
BenefitEd's purpose was to provide a benefits option to companies to help their employees repay their student loans.
But Executive Director Scott Gubbels said BenefitEd's sales representatives were finding that while companies loved the idea of offering student loan repayment, they weren't prepared to spend additional money on such a benefit.
BenefitEd offers "complete flexibility to employers looking to support the education and financial goals of their employees," Gubbels said.
The way it works is employees elect how much they are going to save in their 401(k) plans and whether some or all of both their savings and the employer match will go toward student loan repayment.
Gubbels said BenefitEd handles all the administrative tasks related to the student loan payment side of the process, making it seamless and convenient for both employers and employees.
The Internal Revenue Service recently issued what's called a private letter ruling for another company declaring that 401(k) contributions, which are tax-deferred, can be diverted to student loan repayment.
That ruling, for pharmaceutical giant Abbott, deals only with diverting employer matching contributions to loan repayment.
Gubbels said BenefitEd's program is unique in that it allows employees to use both their own contributions and employee matching contributions. He said the company consulted attorneys who specialize in the federal Employee Retirement Income Security Act to make sure its program was legal.
He also said the company has pending patents for both the process and the technology involved.
No companies are yet using Employee Choice, although Gubbels said BenefitEd does have a deal in place with one company to start on Jan. 1. He said the company is in negotiations with a couple of other firms.
"It's very early, but thus far market excitement and interest seems high," he said.
Kantrowitz, the financial expert, said programs like BenefitEd's are a "practical workaround" until Congress takes up the issue of employer-paid loan repayment assistance.
"Pressure on Congress will continue to grow as more companies add student loan repayment assistance as a recruiting and retention tool," he said.
Krantowitz also said he sees the appeal of programs like BenefitEd's to companies.
His only concern, he said, is that some companies might offer student loan repayment assistance as an alternative to matching contributions.
Jim Boulay, an investment adviser and managing member of Lutz Financial, said the key for employees, especially younger ones, is to make sure they contribute enough to their retirement plan to get the full employment match, and then they can prioritize debt repayment after that.
Programs like BenefitEd's are good in that they offer employees more options to help them do that, he said.
"Generally speaking, it's a good deal," Boulay said.