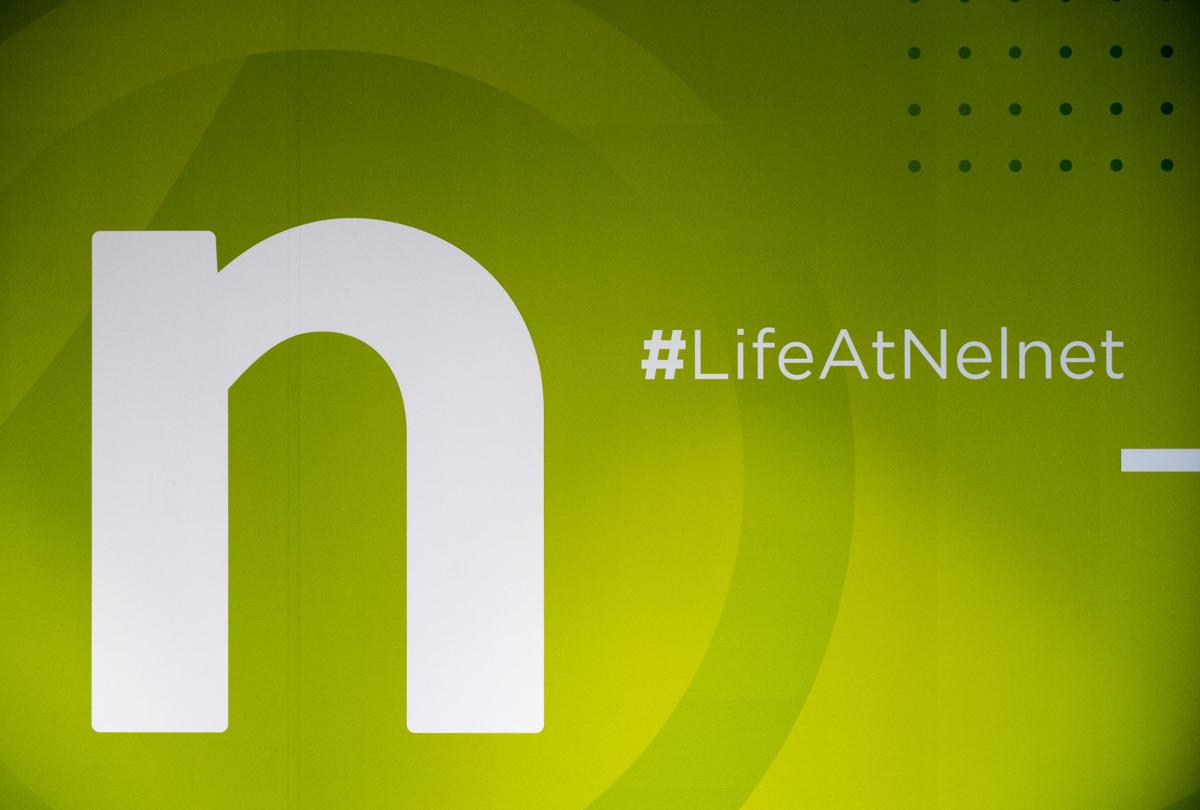 The theme for Nelnet's 2019 annual meeting was, "See Your Future. Be Your Future."
That in part was a tribute to co-founder and former CEO Stephen Butterfield, who died unexpectedly last year.
But it was also a nod to the fact that the future is bright for the Lincoln-based financial services company.
Though, as Executive Chairman Mike Dunlap told the crowd at Thursday's gathering at the Courtyard by Marriott hotel in the Haymarket, Nelnet remains predominantly a financial services company, it also wants to continue to diversify its revenue streams.
The company projects it still has more than $2.1 billion in future revenue that will come from its portfolio of student loans.
But it also continues to grow revenue from its fee-related businesses, bringing in more than $700 million last year, up from less than $500 million in 2017.
You have free articles remaining.
One of those fee-based businesses is its Allo Communications subsidiary, which bleeds money right now but has a tremendous upside.
Allo increased its revenue to $45 million in 2018, up from $26 million in 2017, as it added nearly 17,000 new customers. However, it still had a net loss of almost $29 million, as it continues to spend heavily to build the business.
That loss does not include capital costs, which totaled $87 million for Allo in 2018. Those costs should decrease significantly now that the build out of its fiber network in Lincoln is mostly finished.
Allo has been expanding elsewhere in Nebraska and in Colorado. It is providing service in Hastings and Fort Morgan, Colorado, and President Brad Moline said Thursday that the company has signed a lease to be the sole internet provider on the city-built fiber network.
Nelnet also continues to make other investments outside its core businesses. Those include venture capital investments in startups and real estate investments in projects such as the Telegraph District and the recently announced Canopy Park housing development.
The company spent $67 million on those two things as well as a new investment, solar farms, in 2018.
Nelnet CEO Jeff Noordhoek said the company has not disclosed where it has invested in solar farms, although he did say none are in Nebraska. He also did not say how much of the $67 million went to solar projects.
Noordhoek said solar is an attractive investment for a number of reasons, including being environmentally friendly and tax efficient, and he expects Nelnet to continue to look at investing in the industry.