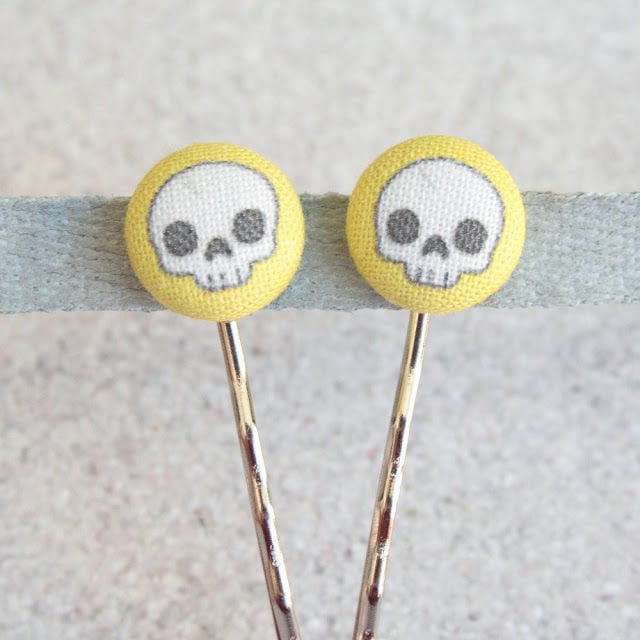 Rachel Ourada started Rachel O's Fabulous Whimsy as a side business in 2010 and started selling her signature fabric buttons and earrings made with custom-designed fabric in 2012. They became so popular that she quit her full-time job the next year to concentrate on her own business.
However, it was when she started selling on the Amazon Handmade online store for artisans in 2015 that things really took off.
"I got my first Amazon sale just minutes after they launched, and it's been a big part of my business ever since," Ourada said.
She sells her items on Etsy, eBay, through wholesale and in stores in Omaha, Lincoln and more than a dozen other cities nationwide.
But she said Amazon is the largest source of her retail sales.
"It's a significant part of my overall business," Ourada said.
And it appears to be a significant source of sales for other small businesses around the state.
On Wednesday, Amazon released a list of the 10 states with the fastest-growing small- and medium-sized businesses selling in Amazon's stores, and Nebraska ranked second, outpaced only by Mississippi.
"We're thrilled to see so many small businesses in states with large rural populations ... growing their sales fastest in our stores," said Nick Denissen, vice president at Amazon. "Online selling enables rural businesses to complement their offline sales in physical stores by reaching customers they wouldn't otherwise have access to as easily."
A recent study conducted with the U.S. Chamber of Commerce showed that nearly 20 percent of rural small businesses in America generate at least 80 percent of their revenue by selling their products and services online. The study also found that online tools and technology have the highest potential impact on rural small businesses with revenue under $100,000.
Amazon said more than 50,000 smaller businesses exceeded $500,000 in sales in its online stores last year, and nearly 200,000 surpassed $100,000 in sales.
Ourada sings Amazon's praises, and encourages other small businesses to use its sites.
"I'm a co-director of Handmade Omaha, and everyone there knows how enthusiastic I can get about getting other makers to sign up for Amazon Handmade," she said. "It is by far the best investment for the time and financial commitment."